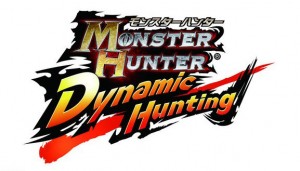 Ever since the inception of the App Store, gamers have been crying out for an iOS entry in the ridiculously popular Monster Hunter franchise from Capcom. Indeed, the elements of exploring a huge world, hunting and fighting tons of different monsters, and crafting and collecting an assortment of loot to build up your character would be a great fit for an iOS game. Well, Capcom has officially announced that the series is appearing on iOS in the form of Monster Hunter Dynamic Hunting, reports Andriasang via Famitsu.
While this is definitely great news, die-hard Monster Hunter fans shouldn't get too excited just yet. Monster Hunter Dynamic Hunting appears to be a fairly stripped-down version of what you would typically expect from the series. It focuses on one-on-one battles against the many popular monsters that have appeared in the game over the years, but based on the hands-on video from Famitsu it doesn't look like it contains much of the exploration and RPG elements that the series is known for. Have a look:
At the end of the day, I can't be mad to see that Monster Hunter is coming to the App Store, but it seems strange that Capcom is taking a watered-down approach to the game seeing as it's been proven time and time again that a full-blown experience would be completely possible on iOS devices. Still, limited exploration one-on-one battling proved to be a great combination for Infinity Blade [$5.99], which Monster Hunter Dynamic Hunting looks very similar to. If it's well done, then it may be a fun way to give fans a taste of the franchise while on the go.
Monster Hunter Dynamic Hunting is set to launch in Japan in June, and while there's no official word of a US release I'd imagine it will make its way here sooner or later. The lack of some of the fundamental elements of a Monster Hunter game is disappointing, but we'll reserve full judgment until we're actually able to play the game ourselves. Until then you can stop by the upcoming thread in our forums to voice your own opinion about the game.
[Via Andriasang]