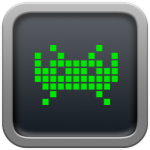 We're back! In this week's episode, The Bearded One, Jared Nelson, talks up Bumpy Road, Touchgrind BMX, and Mos Speedrun. Eli Hodapp discusses cat games, and I deliver some details about the Infinity Blade update and the third episode of Back to the Future. We also delve into the i3D thing, as well the Minecraft-coming-to-Android story that made the rounds before closing out the hour.
You can grab the podcast on iTunes now if you like, or you can download the raw file or stream the new podcast just below via the handy-dandy link. I encourage you to go ahead and subscribe to us if you're going to do the former. We'll be spitting out pods all over the place from that feed. Starting now, you'll get TouchArcade Show every Friday and fun interviews and other content as well.
In a nutshell, The TouchArcade Show, is an offbeat joint about iOS video games and the staff of this web site. I want to give you more insight into who we are and how that informs our writing. But, I also want to give you something fun to listen to if you're into new iOS releases, hot iOS scoops, and the occasional phallus, or angry boss joke.
Podcast: Subscribe in iTunes or Direct Download (MP3, 38MB)
Overall, there's a lot of fun discussion, but we were missing a key component: you. If you'd like to give us some feedback — whether it's a question, a comment, a terrible pun, or whatever — throw us an e-mail at [email protected]. You can also reach us via the Twitter and the Facebook, and if that doesn't float your boat, you can also reach us in the comments of this post OR via our phone line. The number is +1-951-922-5582 or 951-9-CALL-TA.
The phone line, actually, is something fun we'd like to focus on in the future. If you're too lazy to write an e-mail, send us a call and we'll play it on the show and then respond to your comment or question. I stress, though, that you need to be using good equipment if you want to be featured in future episodes. We can't just throw up any old .mp3 from someone's jank handset.
So, yeah, feel free tell us what you think, what you'd like us to talk about in the next episode, or give us a question. We welcome it all. Also, enjoy!