Did you find yourself salivating at the massive list of EA sales only to discover that the balance of your iTunes account is 32¢ short of actually being able to buy anything? Well, the weekend is saved thanks to three generous developers!
geoDefense, Free – I have absolutely nothing but good things to say about the geoDefense series of games. If you even are vaguely interested in tower defense games, you need to download this one right away. If you like it, make sure to also snag geoDefense Swarm [$1.99 / Lite]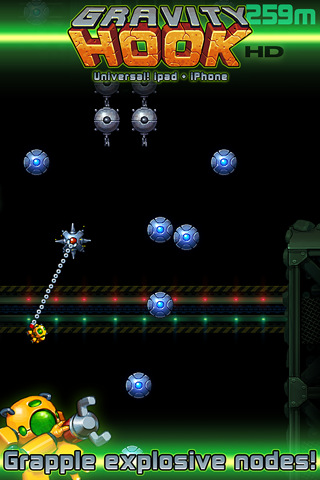 Gravity Hook HD, Free – From the makers of Canabalt [$2.99], here's a game that asks you to climb high instead of run far. You can also play the free Flash version online, but I'm not sure why you'd bother when this is also free!
Zentomino, Free – Little White Bear Studios is a puzzler with gameplay that's simple enough for kids, while still being capable of stumping adults. 200 levels in all are included, which should keep you busy for hours, days, or potentially even longer. If you like this one, give TanZen [99¢ / Lite a try as well. (Note: If this isn't showing up for free for you yet, give it a bit.)