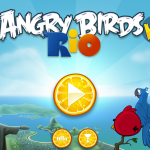 I'll be the first to admit that when I first caught wind of Angry Birds Rio I didn't expect much. Video games based on movies are almost always universally terrible, and this seemed like a prime situation for Rovio do to a quick cash-in on Rio, with hype around the movie and Angry Birds in general making the game sell well anyway. Oddly enough, Angry Birds Rio is anything but a quick cash-in.
At this point I'd think it's safe to assume that anyone reading TouchArcade is familiar with Angry Birds, but if not, here's the gist- Angry Birds is a catapult game where you fling birds at forts which are cobbled together with various materials, all precariously stacked. Levels are complete when you fling the birds in to these forts to kill all the pigs. It's graded on a three star scale with hidden golden eggs which can also be collected.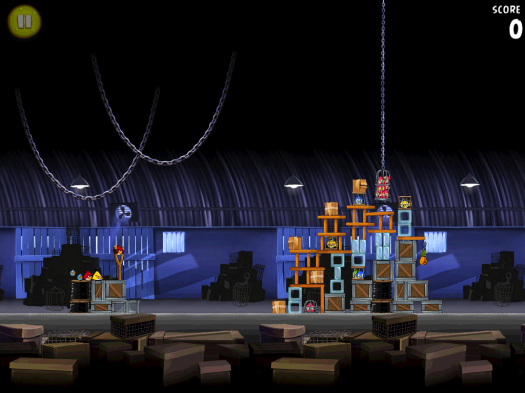 Angry Birds Rio basically plays the same way, but the entire game feels like it has been upgraded. Quite a bit of the interface has been redone, there are far more things to collect, and they've even added parallax scrolling to give the game quite a bit more visual depth. The 60 included levels are all designed incredibly well, and seem to have solutions where you can brute force the level by destroying it, or looking for the single weak spot which sets off a Rube Goldberg-like chain reaction of destruction.
Instead of killing pigs, you've got to break fellow birds free from cages in the first world. Then in the second world you're defeating monkeys. The 60th level has a boss fight of sorts where you've got to fling birds at Nigel, the bad guy of the movie. You even get to fling Blu and Jewel, the two main character birds of Rio. It's all really well done, and any fans of Angry Birds will have a fantastic time playing through Angry Birds Rio.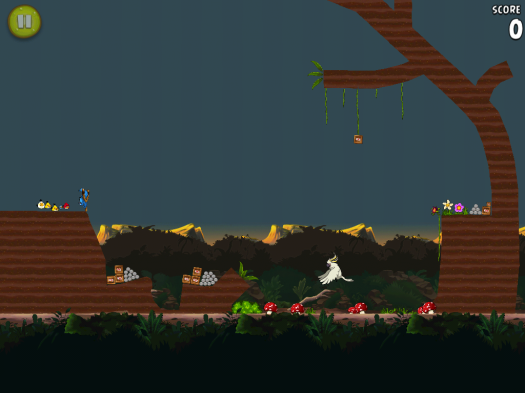 I hope these improvements eventually make their way over to the proper Angry Birds and/or Angry Birds Seasons, as it would be really sweet to need to deal with a big and crafty boss pig. The collectable items are also a nice touch, really giving reason to replay levels beyond scoring three stars. Really the only down side is the clear display of when additional content is coming, with blank menu spots for May, July, October, and November 2011. I think I prefer just being surprised when an Angry Birds update lands than knowing I have to wait so long… And I doubt I'm alone on that.