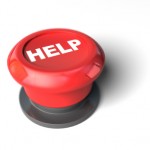 Living more than 5000 miles away, it's hard for me to imagine the tragedy that struck Japan this past week. A devastating earthquake rocked the country from top to bottom, followed by a tsunami that reached practically every Pacific Ocean coastline. Many different organizations have set up channels to offer relief to Japan, and even in our tiny iOS corner of the world two Japan-based developers are doing their part as well.
Sega has dropped the price of every Sonic the Hedgehog game from now until March 20th, with 100% of the proceeds going to the Red Cross Disaster Relief in Japan. 3 of these 4 Sonic titles are emulated Genesis games, with Sonic Spinball being the one that works the best with virtual controls. Sonic 1 and Sonic 2 don't fare as well, as they require the precision of physical controls, but honestly they work good enough to give you a quick nostalgia fix if you were a fan of the original titles. Sonic 4, on the other hand, is a brand new Sonic game which has been tailored for the touch screen. It's a bit short overall, but we really liked Sonic 4 a lot in our review.
---
Capcom
has also lowered the price of one of their flagship titles,
Street Fighter IV
. From now until March 22nd
Street Fighter IV
for iPhone will be just 99¢ with all sales going to charity. This version of
Street Fighter
impressed everybody when it released a year ago with how well it translated to the touch screen for a game that has traditionally relied on physical button controls. Our
original glowing review
doesn't even tell the whole story, as the game has been updated many times since then adding new characters, modes, and functionality. It's practically twice the game it originally was, and if you're even remotely a
Street Fighter
fan, this needs to be in your collection.
It's not always easy to offer support to tragedies like this, especially when many iOS gamers are too young to have a reasonable means of donating to a relief fund. This special promotion gives an easy way to do a small part towards helping, even if all you have is a spare few dollars of iTunes credit to spend. In fact, last month Street Fighter IV dropped to 99¢ for the first time ever and claimed the #1 spot in the App Store charts, so there is definitely potential to rack up a good amount of donation money for Japan. And it's not such a bad deal for yourself, either, as all of these games are worth owning anyway. If you happen to already have them for yourself, now would also be a great time to gift them to family or friends with iOS devices.