Back in October, Master Eli told you that Halfbrick Studios' Age of Zombies [$2.99] was a solid dual stick shooter, definitely worth its asking price. Eli doesn't lie; His words are worth their weight in Silver Dragoons. Now, we wouldn't normally throw disbelievers of Eli's Gospel bones, but today is as good of a day as any. Age of Zombies now has a Lite version on the App Store, which will allow you to play the game and evaluate it for free, if that review didn't do it for you for whatever reason.
Take note that this Lite version only showcases the first full chapter in the game, a prehistoric-themed romp. In it, you'll meet the "legendary" zombie T-Rex and even be able to unlock a level of the game's "Survival Mode," in addition to being able to upload your scores and earn Achievements.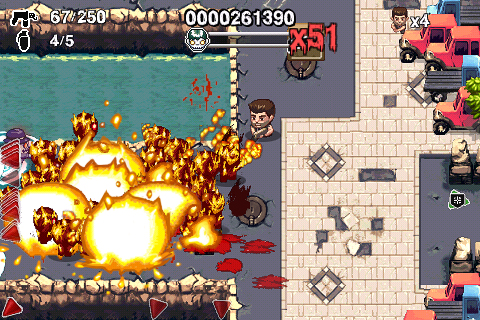 In celebration of this release, creator Halfbrick Studios is handing out a little something special to owners of the actual game. Upon downloading the Lite version, you'll receive a bonus unlock code that, when used in the full version of the game, unlocks a "Hoverboard" similar to that one in those popular movies.