Wayne Whatford over at Revolutionary Concepts dropped us a line to let us know that '80s arcade classic Karate Champ — both the iPhone [link] and iPad [link] versions — is on sale this weekend for $0.99, down from $1.99 and $2.99, respectively. This marks a great chance for iPad users who grabbed the iPhone version early on to checkout the version tailored for Apple's tablet, featuring split-screen, head-to-head, two-player action.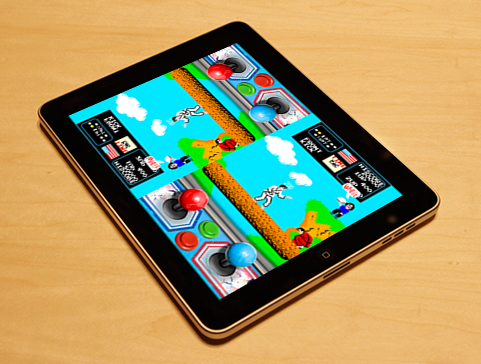 In other news from the studio, forum readers may have noted the thread recently started by Revolutionary Concepts, challenging readers to guess what the initials of an upcoming game stand for. Those initials are "U. o. T." and some of the suggestions readers have been making are … well … amusing. The studio indicates the game is being created with just two criterion:
It should have ZERO Buttons or onscreen controls of any kind, making it immediately accessible to anyone.
Deliver it to you guys in just 2 weeks from start to finish!
Free copies of the game go to users with the closest (or funniest) guesses, at launch.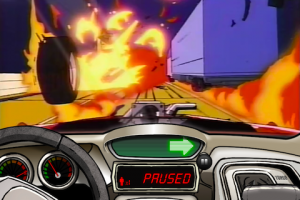 Whatford also indicated that his studio's iPhone adaptation of the Data East laserdisc classic Road Blaster is progressing nicely. The only time this game has been seen outside of Japan is in the Sega CD port which not only suffered from the same horrid video compression of all Sega CD games, but also got renamed to Road Avenger. Revolutionary Concepts have completely remastered the game, and when it is finally released, it will play at 60FPS at full iPhone 4 or iPad resolutions. They've also completely redesigned the dashboard of the car, added in tilt controls, and made a whole list of other tweaks. The studio is hoping for an end-of-month release for Road Blaster, we're told.
Whatford tells us that various, unspecified titles will follow shortly behind Road Blaster. Stay tuned.