Originally released in 1985 by the now defunct Data East, Road Blaster is a LaserDisc game in the style of Cobra Command [99¢]. Road Blaster was one of the last LaserDisc games ever released, and is set in a Mad Max-like post apocalyptic world where you play as a vigilante on the road hunting down a biker gang in attempt to bring them to justice for the death of your wife. Along the way you will need to do all kinds of tricky driving maneuvers before finally facing off with the gang's leader.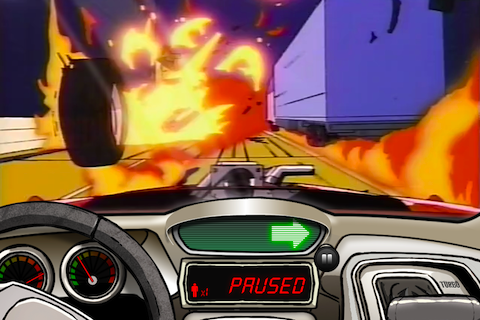 The only time this game has been seen outside of Japan is in the Sega CD port which not only suffered from the same horrid video compression of all Sega CD games, but also got renamed to Road Avenger. Revolutionary Concepts have completely remastered the game, and when it is finally released, it will play at 60FPS at full iPhone 4 or iPad resolutions. They've also completely redesigned the dashboard of the car, added in tilt controls, and made a whole list of other tweaks.
Check out this comparison between the original arcade and iPad versions of the game: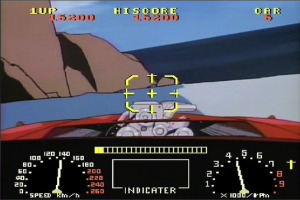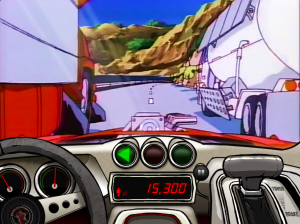 Road Blaster is currently in the final stages of development, and is expected to be released on the App Store sometime next month.