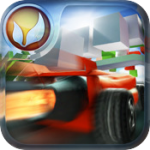 Jet Car Stunts [$1.99 / Free] by True Axis is without a doubt a favorite around here, and last week we posted about the recent update which not only added a DLC level pack, but also threw in a load of iOS 4 enhancements including antialiasing on newer devices as well as fast app switching support. True Axis had intended this update to also include Retina Display support, but a last minute bug prevented the game from running at the glorious 960×640 resolution. This was quickly fixed, and an updated version was submitted to the App Store which was just approved mere moments ago.
Check out how awesome Jet Car Stunts looks on the iPhone 4: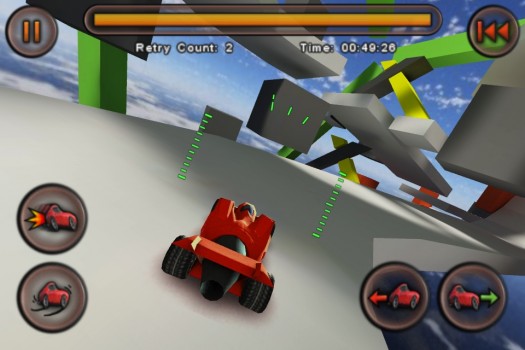 If you're an iPhone 4 owner with Jet Car Stunts, don't waste any time before mashing the update button in iTunes. The game looks fantastic on the Retina Display, and still runs at its sky high frame rate even at the higher resolution. If this is the first you've heard of Jet Car Stunts, take a look at our review. We liked the game so much we awarded it five stars, and from checking out the quotes in the iTunes description, we're not alone.