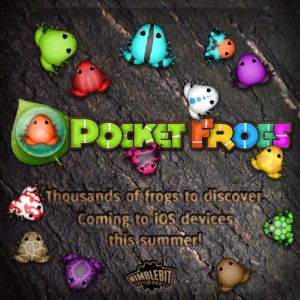 Proud to be indie developer NimbleBit leaked some vague details to us this afternoon regarding their next iPhone game, Pocket Frogs. The story of Pocket Frogs starts back with their previous game, Dizzypad [iPhone: $1.99 / iPad: Free + DLC], a simple jumping game that we loved in our review which recently received an update adding in iOS 4 fast app switching and Retina Display support for the iPhone 4.
Figuring they'd make the various Plus+ awards a little more fun than just increasing your overall Plus+ gamer score, NimbleBit linked these awards with unlocking differently colored playable frogs. The unexpected side effect of this for NimbleBit was it turned out that for many players, the goal of playing Dizzypad for them was to unlock every frog rather than shooting for high scores as originally intended. NimbleBit released several updates to the game which added even more frogs, so when searching for inspiration for their next game, it seemed only natural to make a game with the sole purpose of collecting as many frogs as possible.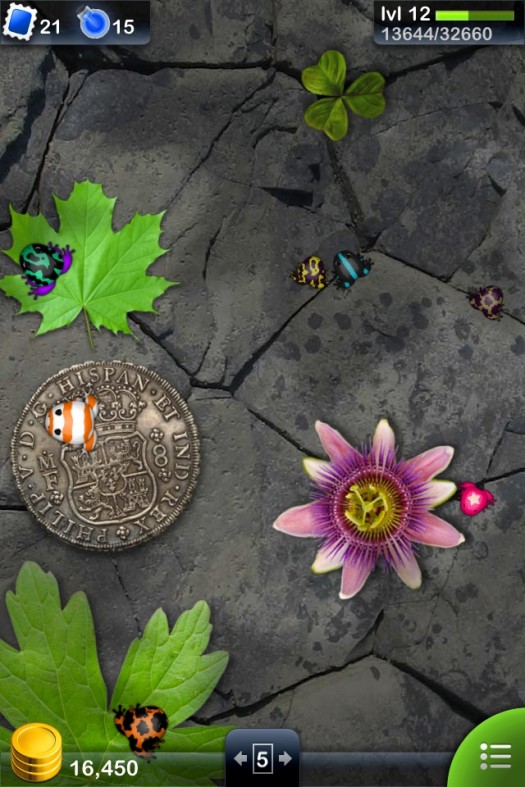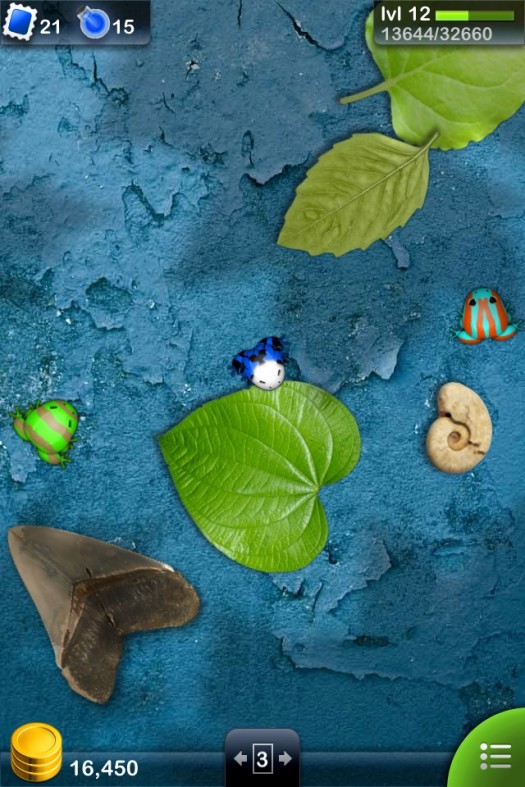 Pocket Frogs is a game of raising, breeding, and trading frogs. Each of your frogs will have three specific genetic traits that they inherit from their parent frogs, which according to NimbleBit will result in "many thousand possible emergent species." There are going to be multiple customizable habitats to raise your frogs in, and players will be responsible for keeping the frogs healthy, happy, and well fed by taking them out to explore the Pocket Frog pond.
Aside from breeding frogs, players will be able to get new frogs by ordering them in-game as well as trading frogs with friends via Plus+. There are also plans to have various challenges to breed certain frogs which rotate on a weekly and monthly basis and the frog store will rotate on a daily with new frogs to buy with in-game currency. NimbleBit is still hashing out plans on exactly how they're going to monetize Pocket Frogs, but have assured me that players will be able to access absolutely everything in game for free and whatever in-app purchases they finally decide on will be intended for serious frog breeders and otherwise entirely optional.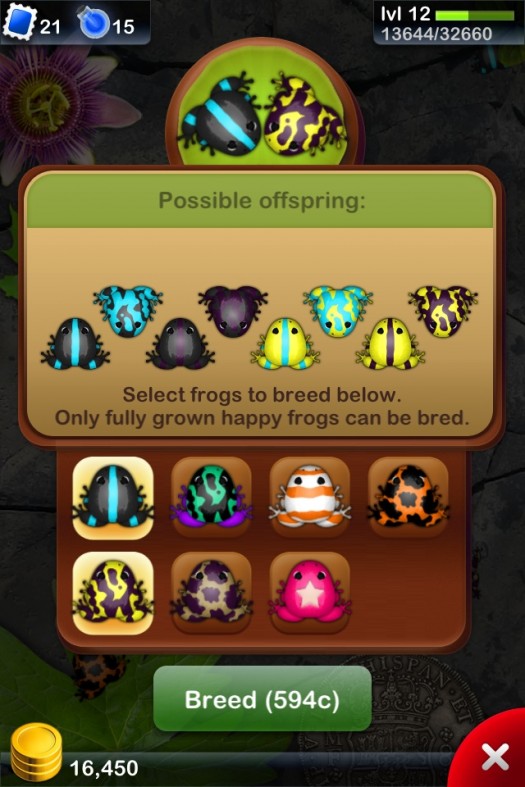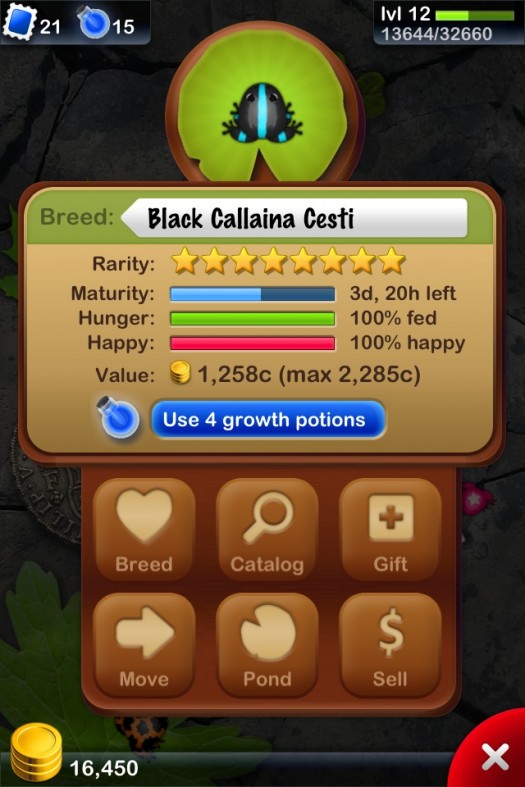 One of the core features of Pocket Frogs that NimbleBit feels has been missing from some many of these free social games is a full featured offline mode. If you're an iPod touch user, you will be happy to know that you can play Pocket Frogs without ever connecting to the Internet, you just won't be able to buy any of the in-app purchases or participate in frog trading while offline. Otherwise, you can breed your own little frogs to your heart's content, buy new frogs, and even participate in all the breeding challenges.
Pocket Frogs is currently being developed for all iOS platforms and will include Retina Display support. NimbleBit isn't getting specific with release dates yet, and instead have just told us to "expect to have a handful of little frogs this summer." We've yet to hear whether or not players will be able to release their army of frogs on unsuspecting virgin ecosystems, but for what it's worth, I've got my fingers crossed.