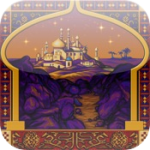 In what would appear to be a perfect storm of awesomeness comes a completely surprising release from Ubisoft. Earlier this month we posted some vague details on Prince of Persia Retro [99¢] based on a small blurb and a few screenshots found on the Ubisoft web site. And while I had high expectations of the game, given its classic roots, I never would have imagined that Ubisoft would not only push the game out as a universal iPhone/iPad title on day one, but also launch at 99¢.
In the game, you must save a princess from the evil Persian vizier, Jaffar. You have an hour to do it, and in between you and her are tons of enemies to fight and obstacles to overcome. My initial impressions of the game are positive so far, but like most games designed for physical controls then ported to the iPhone, I have found myself fat fingering some jumps and generally just making play mistakes because of the inherent inaccuracies of virtual controls.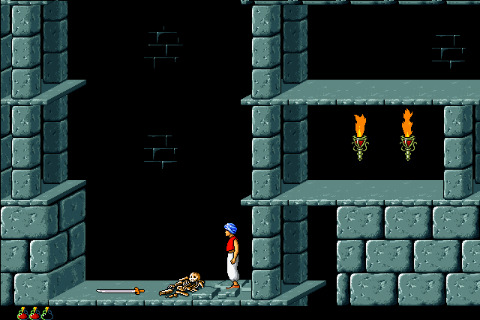 Impressions are rolling in from forum members in the Prince of Persia Retro thread, where the controls are being discussed at length. Given the price and compatibility of the game as a universal app, Prince of Persia Retro is going to be nearly impossible for any classic gamer to pass up.