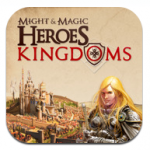 In the wake of the free to play movement on the App Store, Ubisoft has recently released an iPad client for their free browser game, Might & Magic Heroes Kingdoms. Currently only available in France, Germany, and the United Kingdom, Might & Magic Heroes Kingdoms puts players to the task of managing their kingdom, bossing around their heroes, and do the typical MMO-style resource gathering and management by capturing mines.
After your kingdom is booming, you'll be able to wage battles which Ubisoft is describing as "epic" with other players by creating or joining alliances to conquer new territory in attempt to control the entire in-game world of Ashan.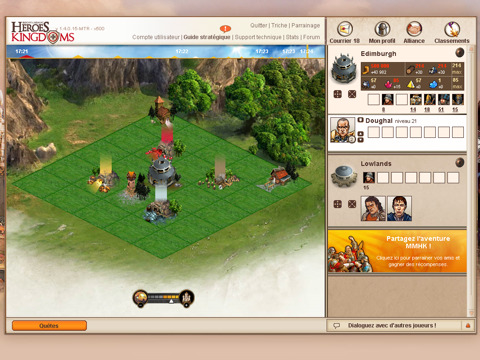 If you're an iPad owner in Germany, France, or the UK, give the free iPad client a spin and see what you think. Since it is free to download, if you're outside of those three countries and you really want to get a jump on the game before it hits the US App Store, it shouldn't be too hard to create an international account to snag the game.
United Kingdom App Store Link: Might & Magic Heroes Kingdoms, Free