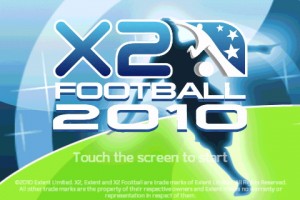 Football fans (soccer, in the US) are in for a treat in sometime in Q2 of this year when X2 Games releases X2 Football 2010, a follow-up to their popular X2 Football 2009 [App Store]. We've recently received details and pre-release screenshots from the developer
This new release sees the addition of over 150 national teams, 10 national leagues, and features online multiplayer for head-to-head action (via Bluetooth, local WiFi, or online).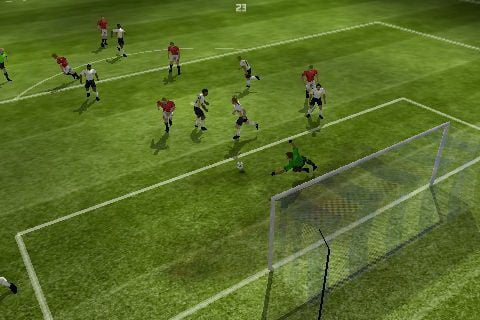 A core innovation to X2 Football 2010 is the introduction of the Dream Team mode. In Dream Team mode, players must use their skills to try and create the ultimate team of their own. It goes like this: you start out with an initial draft of weakly skilled players and compete in the multiplayer, tournament, and quick match modes to accumulate tokens. Users can then spend these tokens to scout for quality players from across the globe to build up the ultimate Dream Team.
Technical Director Charles Chapman commented,
"We were always confident that X2 Football 2009 would be successful, our entire development team are football fans and this, in turn, lead to the creation of a game that met with world-wide acclaim. But we never, ever want to rest on our laurels.

We've taken on board a lot of feedback from users and have rewritten large parts of the game from the ground up as well as adding more features. Our aim is to ensure that X2 Football 2010 continues in the same tradition that its predecessor set upon first release."
The game features improved AI as compared to the 2009 release and faster gameplay for users with iPhone 3GS / 3G iPod touch devices.

Stay tuned for more info on this release as we get it, as well as a full review when it lands in the App Store.