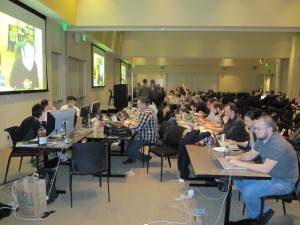 Late last night the TouchArcade Game Jam at 360iDev brought a room full of developers together to build a game in twelve hours with only a single word as the inspiration: "Tiny". After a few cases of Red Bull, a truck load of Doritos, and some Franzia, each participating developer slowly formed workable prototypes for game ideas thought up on the fly. Some people worked in teams, others went solo, but I feel confident in saying that everyone had a good time.
To track the progress of the developers, we opened up a Game Jam Forum that they used to post screenshots and get ideas from the TouchArcade community. Ordered by the number of responses each game got, here are the products of the Game Jam:
Cake Defense by Endloop and Retro Dreamer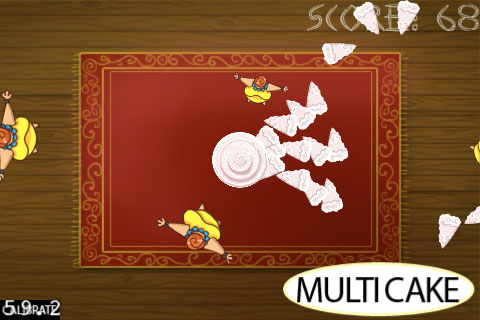 From Endloop and Retro Dreamer comes a tilt to shoot game where you must defend a cake from …cake lovers? Various power ups are included, my personal favorite being the multi-cake shot seen in the above screenshot.
Atomz by Owen Goss and Mike Berg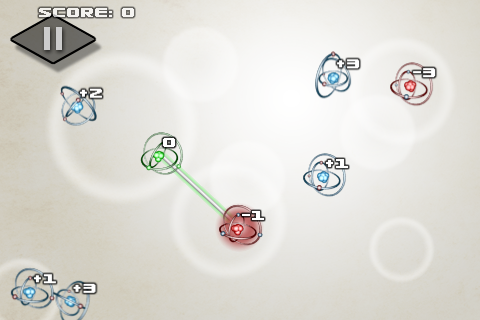 Streaming Colour Studios and We Heart Games teamed up to build this molecular line drawing game where you chain together atoms to clear the screen. Different atoms have various numerical values to them, and matching them together creates huge molecules for massive points.
The Pollinator by Imangi Studios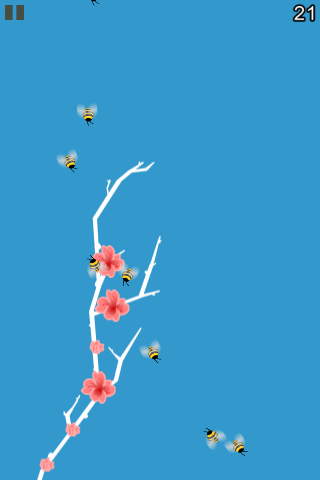 Imangi Studios' The Pollinator is less of a game and more of a zen garden app, as it is played by tapping the flowers as bees fly by to pollinate the plants to keep them alive. (As the title may hint.)
Punicorn Escape by Mind Juice Media
Mind Juice Media built a Canabalt-like side scrolling survival game where you play as a pretty little unicorn. The game's thread is worth checking out to see the iterations the art style went through.
Chalkboard Wars by Aurora Feint
Jason and Jakob of Aurora Feint built a chalkboard battle game they're describing as "It's like iShoot meets Warheads for your chalkboard!" Check out the above video to see the game in motion.
The Adventures of Pinchy the Angel by Riptide Games and Projkt9 Interactive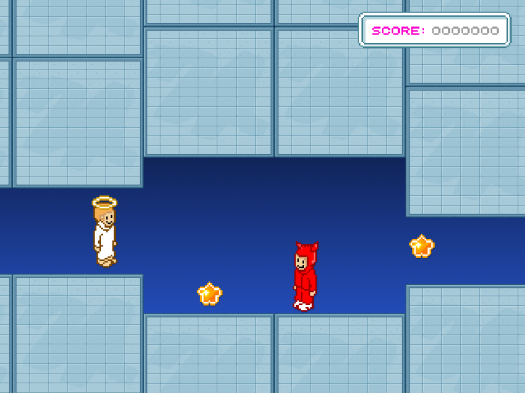 This collaboration between Riptide Games and Projkt9 Interactive is said to offer Canabalt-style survival gameplay where you dodge things in the game world by pinching to zoom the game world in and out.
Just Tongue by Limbic Software and renderPaz Studios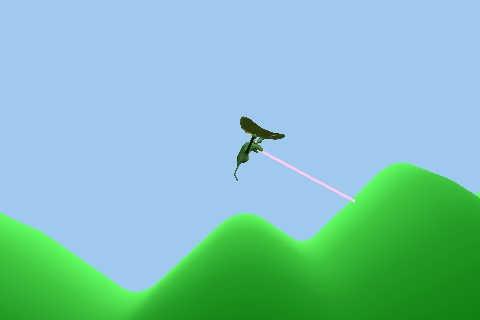 A team of guys form Limbic Software and Kevin from renderPaz Studios worked through the night to build this game which involves gliding through the air and grappling the terrain to fling yourself forward while avoiding crashing in to the hills.
This oddly beautiful game by Spiralstorm Games involves guiding a particle (named Owen) through a field of magnets. The polarity of the magnets can be switched around to guide said particle through the magnetic field without touching any other magnets.
Big Shark, Tiny Laser by Tapulous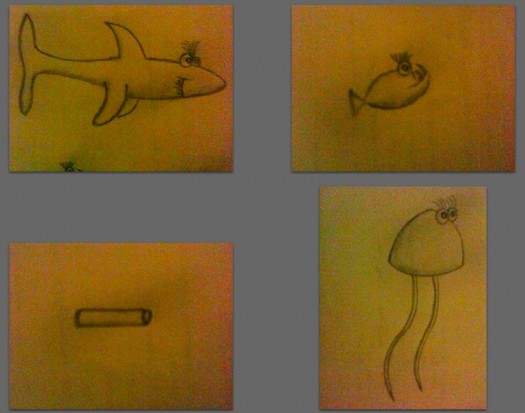 While I'm not entirely sure if Serban from Tapulous ever finished his game, the concept art alone is worth showing off. Since the theme of the Game Jam was tiny, his game is about sharks with tiny lasers.
Tiny Space Thing by Frederic Tessier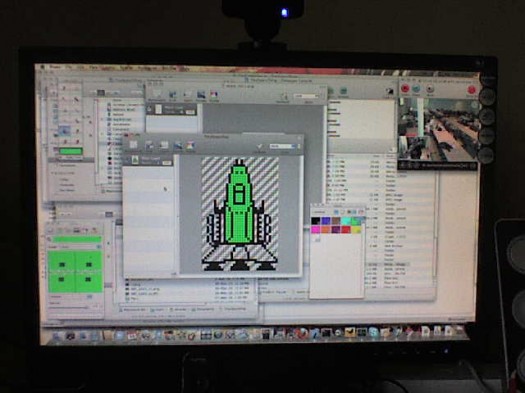 Participating remotely via web cam was Frederic Tessier who built a tiny (and accurately named) space shooter game.
The Will of Steve by David Whatley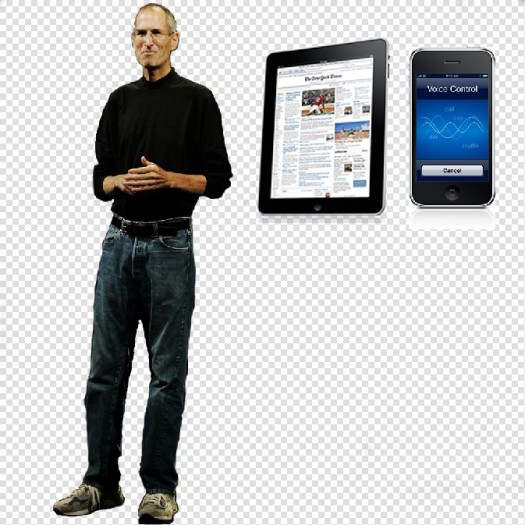 David Whatley of Critical Thought Games and 360iDev keynote speaker was working on a game entitled The Will of Steve. I'm not entirely sure what the plan was with the gameplay, but if I know David, it likely involved Steve doing something silly with that iPad.
Kayak King by Free Time Studios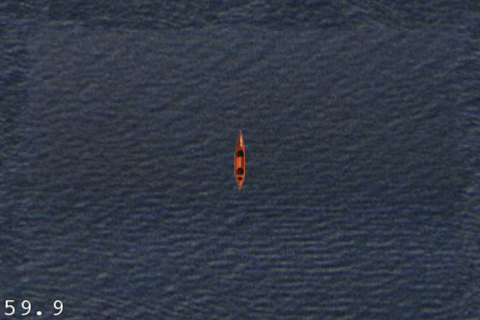 Free Time Studios put together this top down kayak racer and was one of the few people to also fulfill the bonus "Owen Goss" theme. Your kayak is controlled by swiping down both sides of the screen, and the game was just barely finished in time with 25 minutes to spare.
Tiny Grave by Digital Hero Games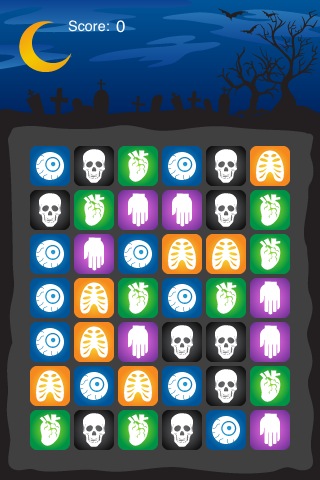 Digital Hero Games put together a match three based on body parts being dumped in to an open grave. They didn't quite get all the matching logic working, they have plans to finish the game over the next week.
Infectalicious by Brainwash, Inc.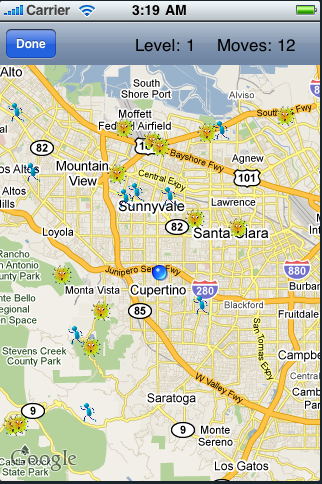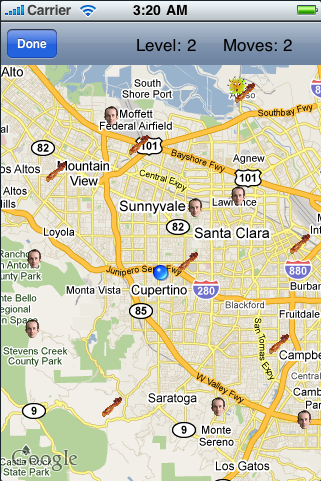 Brainwash, Inc came up with this zombie infection game that features user-modifiable graphics. You can either save the world from zombies, or, if you prefer, save the world from Owen Goss.
Chaotic Monkey by Nanaimo Studio and Tiny Bite Games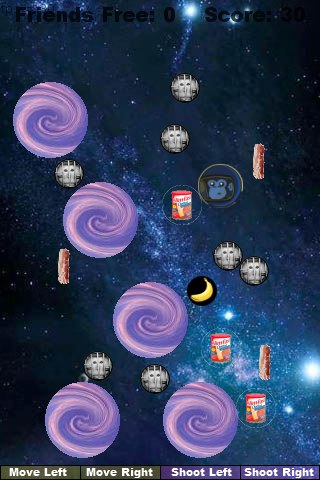 Nanaimo Studio and Tiny Bite Games put together this bacon-powered game where you play as a monkey in space with an insatiable love for cured pork products. Shoot monkey cages to free your friends and pick up Slim Fast to, well, go faster.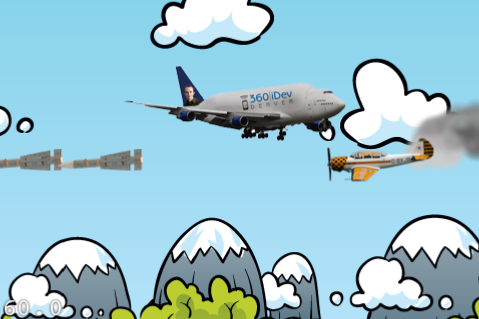 Prop Group came up with this amazing side scrolling shooter. I'd summarize the game, but they already did it perfectly:
The unthinkable has happened. After numerous jokes about snow and hockey, our neighbors to the north have unleashed an aerial invasion, loading up tons of cargo planes with… bacon. You play as the fighter ace with a trusty P-51 mustang, who must shoot down the cargo planes with your trusty WWII plane… armed with heat seeking missiles.
This mysterious developer known only as "Rob" or "themuller" on our forums put together a game with a shockingly accurate title. A face scrolls down the screen, and, well, you mini-gun it.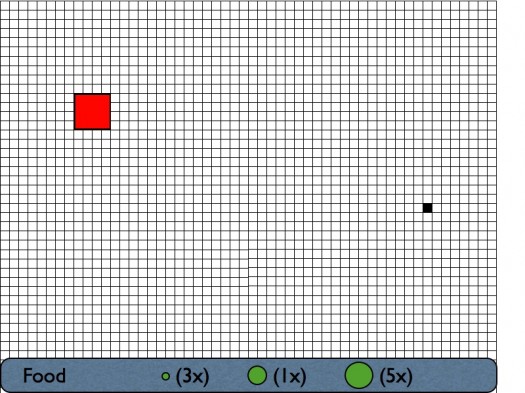 Markus from Windmill Apps put together this simple game that involves tapping the screen to leave food for the black dot to eat while you avoid the red dot. Graphics are extremely preliminary right now, but the game itself is fully functional.
Magnet Particle Accelerator by Voxilate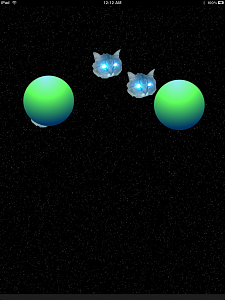 I'm not entirely sure if this game turned in to anything more than this mock up screenshot put together by Volilate or not, but it's hard to not get behind anything that involves orbiting cats with laser eyes.
Shake, rattle and roll by Area 161
Area 161 put together a concept for a ball rolling game where you suck up other red balls by rolling over them. The catch is, you have to avoid the pillars which becomes increasingly difficult as your red ball grows in size.
Finally, Ant Master, a picnic raiding game, was posted about in our Game Jam forum but without any screenshots or details aside from the concept of playing two player with opposing armies of ants stealing food from a picnic. Hopefully we hear some more on this one.
And of course, thanks to everyone who came to the Game Jam. The vibe in the room was fantastic, and it's always great hanging around creative people bouncing ideas off one another… Especially when those ideas have to do with rapidly developed iPhone games and Owen Goss. We'll post a followup as we hear from more of these developers regarding the fate of their Game Jam games. I went through and listed everyone who posted anything in the Game Jam Forum in this article, so if your game is missing, it's not too late to post a thread!