iPad users striving for the Elite experience on the iPad will soon have an alternative to Warpgate HD, thanks to FishLabs' upcoming space commerce shooter Galaxy on Fire 2, sequel to one of my favorite iPhone titles, Galaxy on Fire [App Store].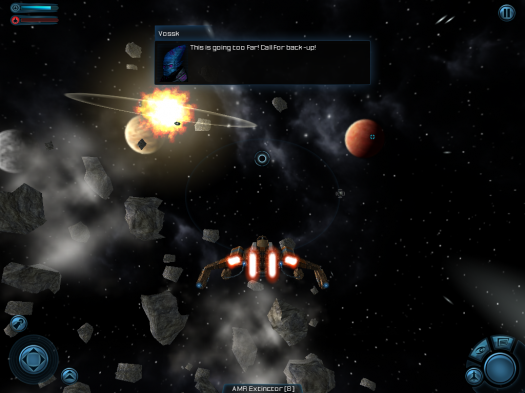 Currently available as a Java version, Galaxy on Fire 2 is making its way to the iPhone, iPod touch, and iPad, taking full advantage of each target platform.
Along with a complete reworking of the graphics, the in-house ABYSS game engine has been adapted to the functionality of the modern smartphones. In the new developer diary for GoF 2, lead developer Hans-Christian Kühl extensively describes the changes so far to the original Java version in the port. The new Galaxy on FireTM 2, which previously only required approximately 1 MB of memory for technical reasons, will have over 120 MB of pure game data in the final version.
While there are not a great deal of bullet-point feature details available at the moment, we do have alpha-stage screenshots of both the iPhone and iPad versions of the game.
Have a look. The first row is iPad screenshots, the rest are shots of the upcoming iPhone version of the game.

FishLabs has dedicated a full year to the development of
Galaxy on Fire 2
and we're quite anxious to find out more about what's certain to be a rather worthwhile release. Stay tuned for more info as we get it.