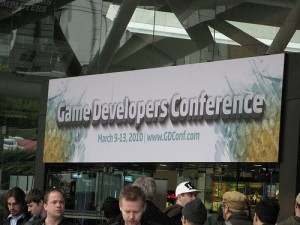 Last week, TouchArcade attended the Game Developers Conference (GDC) 2010 in San Francisco, CA. It was an intense and incredibly fun week of developer meetings, parties and events.
We got sneak peeks at a number of games which we've already reported on and a number of unannounced titles that we'll be hearing more about in the near future. Even though GDC officially ended last Saturday, we're still recovering from the trip and catching up on the backlog of games and news that has come out since. We also expect a few more GDC-related posts to trickle out over the next few days.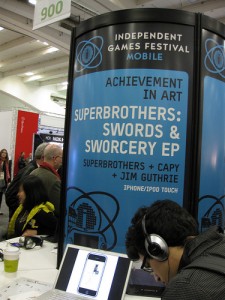 The iPhone game that seems to have gotten the most buzz at GDC 2010 wasn't even a finished game. Sword and Sworcery definitely wins the prize as the biggest surprise of the trip. In this week's podcast we discuss the reason why the game — even in its unfinished form — seemed to have captured people's imaginations so much.
And our reactions weren't out of the place, as the game has seen a similar reaction amongst other gaming sites as well.
In our GDC Wrapup Podcast we also discuss other interesting games including Sketch Nation, Faraway, Assault Squadron as well as games from Gameloft, Namco and the promise of iPad gaming.
In my mind, the biggest value of these large conferences to developers is the after-hours events and meet ups with other iPhone developers. As much as TouchArcade is a news and review site, it is also a massive community that successfully brings both developers and players together. It's great to meet up in person with TouchArcade forum regulars who happen to also be developers, even if just to say "hi".
Check out our GDC 2010 Wrapup podcast where Blake, Eli and I discuss the most interesting games that we saw.
Podcast music provided by Overclocked Remix.
Podcast: Subscribe in iTunes or Direct Download (M4A, 42MB)