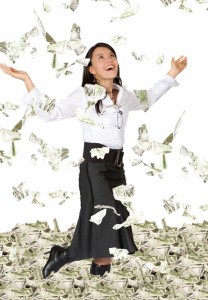 If there's one thing that PopCap is really good at aside from making impossible to put down games that appeal to hardcore gamers, grandmas, and everyone in between it's having those game smash sales records.
The original Plants vs. Zombies [App Store] release for the PC was PopCap's fastest-selling video game, and per a press release this morning, the iPhone release is performing just as well.
Since its release, there have been over 300,000 units sold on the App Store, making Plants vs. Zombies the highest grossing launch in App Store history. PopCap is no stranger to greatness on the App Store, as Bejeweled 2 was the first paid app to reach 3 million downloads, and they're responsible for three games that have been #1 on the paid app charts as well: Bejeweled 2, Peggle, and obviously Plants vs. Zombies
If this is the first you've heard of Plants vs. Zombies, you absolutely must check out our glowing review:
The 88 Metacritic score of the original Plants vs. Zombies (complete with 100's from multiple sources) just goes to show how great this game is. The iPhone port is absolutely phenomenal, and even though it's lacking a few game modes, there's always hope for them to be implemented in the future either via an update or a DLC add-on. There isn't a lite version, but there is a free Flash demo that I highly recommend trying if this is the first you've heard of Plants vs. Zombies.
Now that Plants vs. Zombies has decimated App Store sales records, hopefully PopCap will throw iPhone gamers a bone and somehow implement the missing game modes found in the PC version. I've still got my fingers crossed at least.
App Store Link: Plants vs. Zombies, $2.99