Back in October we highlighted an upcoming 2.5D sidescrolling puzzle platformer that drew inspiration from classics such as Metroid and MegaMan.
Original Teaser Video from October
The game was originally planned for submission in November, but after all the feedback he received in our forums, the developer decided to bring on more people to try to take the game to the next level. Two additional team members were added to work on artwork, sound and level design.
New screenshots are provided: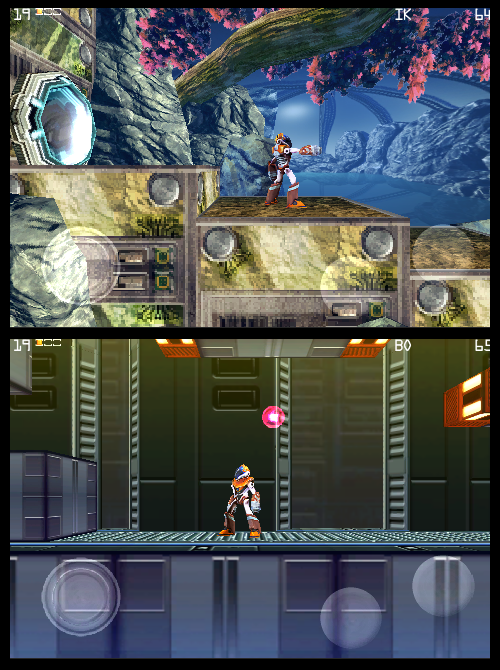 The latest developer update promises a well rounded and complete game:
We followed community feedback and as many suggested, we are taking the time to make a nice polished game. I can give you a hint at what to expect, +60 rooms (+30 unlockable with free updates), all filled with platforming action, physics-based puzzles, battles or all 3 Several ecosystems with nice artistic treatment and painted sceneries. Custom music tracks and sounds fxs. I know you will love the bosses and the story. The game is filled with hidden rooms, secrets and rewards. And as promised, full 60fps of pure gameplay response (we will even let you see the fps on screen if you want; its a geek thing)
The developer is working on a new gameplay trailer which should be revealed shortly along with the actual name of the game. We'll let you know as soon as we do. The developer is continuing to participate in the upcoming thread in our forums.