TV and Movie tie-ins tend to be popular themes for iPhone games, though the results are always a bit mixed. The latest iPhone gaming tie-ins come in the form of Spartacus and the upcoming Dawn of the Dead.
Spartacus: Blood and Sand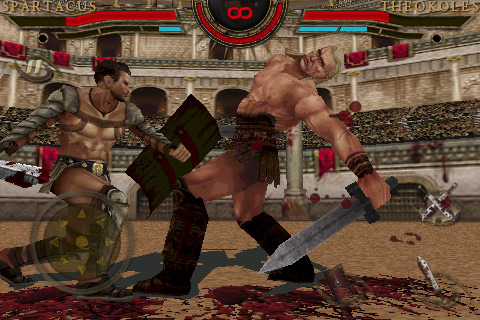 Artificial Life brings us a fighting game based on the upcoming Starz series Spartacus: Blood and Sand which is set to debut on January 22nd.
Early impressions of the game are pretty mixed, and so are ours. The game throws you into the mix without much of a gameplay tutorial. While there are a number of combo moves, these are only accessible through the in-game pause menu, and the resultant game feels a bit rough. In general, these fighting games can be difficult to execute on the iPhone, likely due to the virtual controls. Based on our first impressions, Blades of Fury remains the better version of this game.
App Store Link: Spartacus: Blood and Sand, $4.99
Dawn of the Dead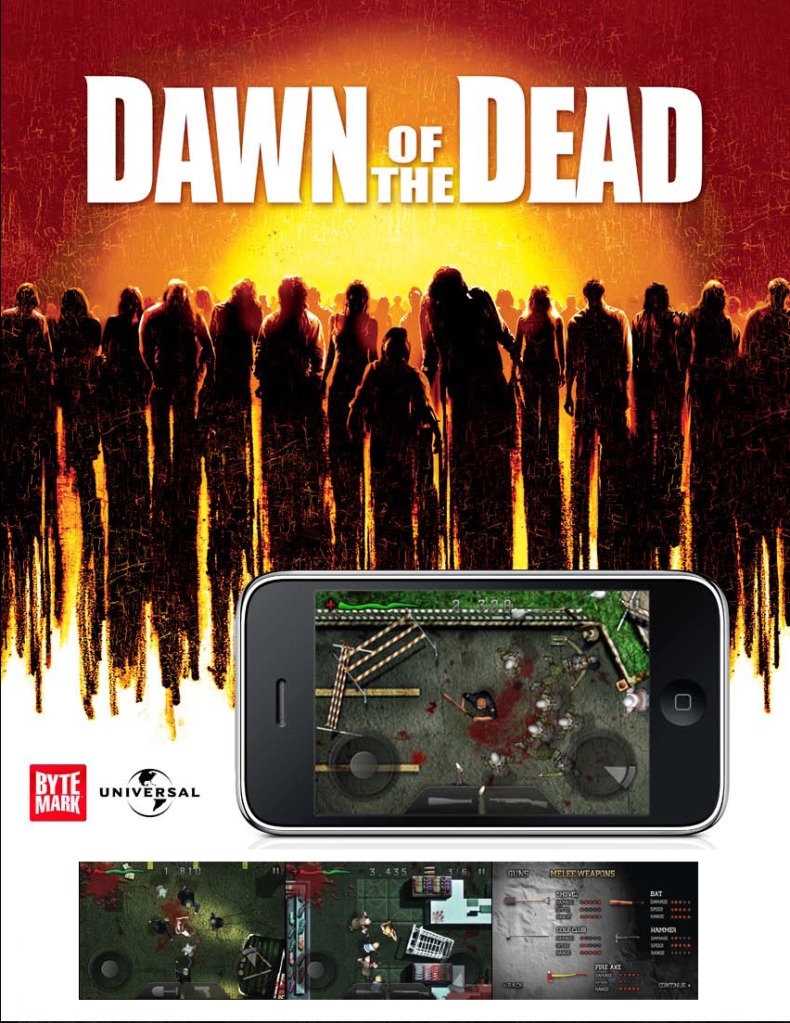 Meanwhile, horror film Dawn of the Dead is said to be getting an official iPhone game. The game adopts the familiar top-down dual-stick gameplay, making it a safer bet, perhaps.
Dawn of the Dead iPhone (DOTD) brings the timeless zombie horror classic to the iPhone and iPod Touch for the first time. An intense action game that puts players in the shoes of a lone survivor among the horde of undead, DOTD is sure to please fans of George Romero's film phenomenon.After fleeing in terror from a suburban neighborhood, players find themselves stranded at the entrance of the Crossroads Mall. To survive, they must make their way through the mall, where they will meet other survivors and devise an escape plan.
Final game is said to offer multiple difficulty levels, both melee (bat, golf club, bat) and shooting weapons. It is set to debut on January 19th for $2.99. We'll take a closer look at this one when it arrives.