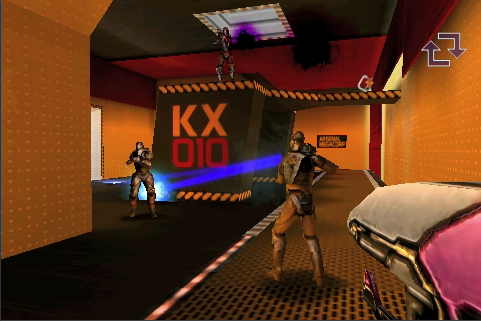 Ngmoco's first update to their first person shooter Eliminate Pro is now available. The 1.1 upgrade adds a number of new features which we outlined just a couple of nights ago.
These features include:
new "Knox" Map (pictured above)
new pre-upgraded Prototype gear
new Mods for customizing your abilities
new custom armor graphics
new player Ranks to achieve beyond level 50
Ngmoco promises more new content to come.
App Store Link: Eliminate Pro, Free