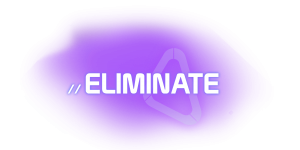 After an amazing amount of anticipation on our forums, Eliminate is finally playable for our Canadian friends. Like we mentioned in our previous post, ngmoco is using this initial Canadian launch as a large-scale beta test to guarantee the servers hosting the game are running as well as they should be when Eliminate is finally released in to the wild. Things are still being tuned and tweaked, so I'm reluctant to offer many gameplay specifics as ngmoco indicated to us that quite a few elements of the game are going to be in flux while they make their final adjustments.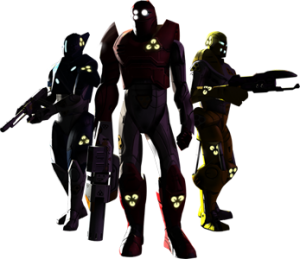 What I am willing to say is that playing Eliminate with real people is every bit as awesome as I imagined it being. The last time I had played the game was for our hands on preview we posted earlier this month. So far I've yet to notice any major differences, so everything mentioned in our preview is still accurate short of the energy recharge period which ngmoco says still has not been finalized.
So far the Canadian beta has been lag free, and I've always been able to find a game almost instantly. One of the things I've been dying to find out is how Eliminate performs over 3G, and so far it seems to play just fine. Already the Plus+ leaderboards are filling up as more and more people download and install the game, and I can't wait to see how many people are online tomorrow.
Even in its current beta status, Eliminate is receiving rave reviews on our forums and has seemed to ether meet or exceed the expectations of nearly everyone lucky enough to have a Canadian iTunes account. We have our fingers crossed that the beta goes smoothly and quickly, and as soon as the game is officially released worldwide we will post an in-depth look at the game.
App Store Link: Eliminate, Free – Only Available in Canada