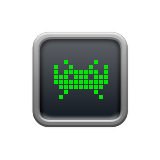 On Sunday night, we recorded our first podcast covering some of the latest games for the iPhone and iPod Touch. If you ever wanted to hear from the writers behind TouchArcade, here's your chance.
Eli Hodapp, Arnold Kim, and Blake Patterson were joined by developer guest Natalia Luckyanova of Imangi Studios for our first ever (public) podcast. Here is an outline of the topics we discussed.
The Big News
Games We Played
Upcoming Games
Hippo High Dive – Imangi Studios
EA's Naughty or Nice Event with talk of NBA Live and Command & Conquer
Warpgate – Freeverse
Zen Bound 3GS – Secret Exit
Ravensword – Crescent Moon Games
As our first podcast, the format remains a work in progress — be sure to check out the outtakes at the end of the show. We plan on continuing this feature on a weekly basis. The podcast can be directly downloaded below, through this RSS Feed, or on iTunes
Podcast music provided by Overclocked Remix.
Download Podcast: TouchArcade Podcast – Episode 1 (M4A / 31MB)
iTunes Link: Podcast on iTunes