Bryan Mitchell's Geared [99¢ / Free] is an excellent puzzle game that revolves around a very simple gameplay mechanic: Arranging gears on screen to make a working set of gears that connects from the yellow gear to the blue gear(s).
Geared starts simple and quickly progresses to levels that require pixel perfect accuracy to complete. We greatly enjoyed Geared in our review, and it even spent some time as the #1 paid app in both the USA and UK back in August.
Version 1.1 adds 40 new levels, new gameplay elements like gears that can't move and will jam your other gears if you get near them, along with a bundle of various tweaks and bug fixes. For instance, a new interface to move gears around makes getting them in their pixel perfect positions much easier, and if you find yourself stuck on a level you can skip forward.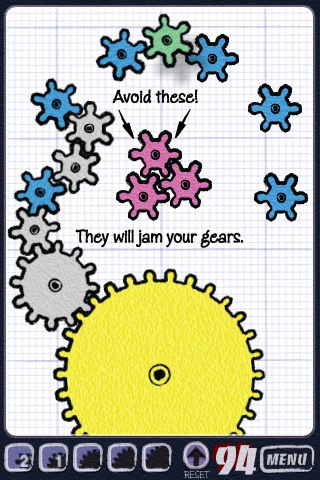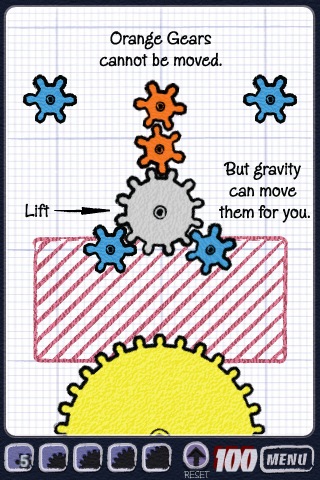 If you've enjoyed Geared, now is the time to mash "Check for Updates" in iTunes and get started on the new levels. If this is the first you've heard of the game, I highly recommend at least trying the free version. The developer has started a thread for the new version in our forums, so if you have any questions about the game, that's probably the best place to ask them.
If you've really found yourself stuck in levels 1-80, a fantastic guide was posted on the Mac Rumors forum. Just beware, this will spoil the entire pre-update game for you– Geared Levels 1-80 Walkthrough
App Store Links: Geared, 99¢ – Geared – Free, Free