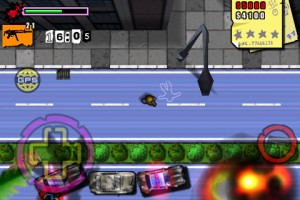 A few notable applications have dropped to free this weekend, while we find one developer increasing his price in response to the constant downward drop in game pricing.
Free
Car Jack Streets ($2.99 -> Free) – A top down Grand Theft Auto-alike that was well received back in April. The game has since seen increasing competition with Gameloft's 3D Gangstar as well as the upcoming official Grand Theft Auto from Rockstar. Still, this top-down sandbox game had its fans and is certainly worth a download.
Peter und Vlad ($1.99 -> Free) – Yet another line-drawing game, but this time your job is to herd your sheep to safety to avoid an out-of-control weather machine. The game is well done, though we didn't find the herding gameplay as compelling as the other line-drawing games.
Roadkill Cafe ($0.99 -> Free) – Can you successfully dodge traffic while picking up roadkill? A humorous game that has its fans. Pick it up for free this weekend.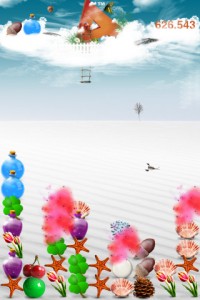 $39.99
Meanwhile, Schiau Studios has taken this weekend to raise the price of their game Alchemize from $2.99 to $39.99 in protest of ongoing complaints about game pricing. The $39.99 price makes it the most expensive iPhone game in the App Store.
Alchemize ($2.99 -> $39.99) – A different kind of matching puzzler that we looked at in September. While the game resembles a Match-3 puzzler, the gameplay actually revolves around a progressive discovery of new elements.
The move has generated a lively discussion in our forums.