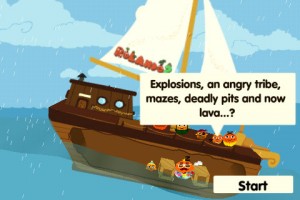 Ngmoco's Rolando 2 has seen its first price cut down from $9.99 to $5.99.
Rolando 2 received high marks in our own review as well as the TouchArcade community.
All in all, we are really impressed with Rolando 2 which does justice to one of the few classic iPhone originals. Like the original, the art, style and music come together in a wonderfully immersive package. And with the addition of Plus+, you'll find yourself working to perfect your scores on individual levels in order to challenge your friends.
Rolando 2 is expected to receive free level pack updates ahead of Rolando 3 which was also announced in March.
App Store Link: Rolando 2, $5.99