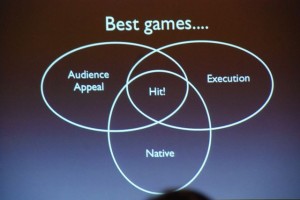 Opening the first day of GDC Mobile, Ngmoco CEO Neil Young gave a keynote speech titled "Why the iPhone Just Changed Everything."
The talk gave some interesting insight into how mobile gaming has evolved and how he sees Ngmoco's role in the ecosystem. Most interesting to gamers, however, were a few title announcements scattered throughout his presentation.
Fans of Zen Bound [App Store] and Spin will be pleased to find out that Ngmoco and Secret Exit are collaborating on a new game. No details on the game were provided, but Young stressed that they would bring each company's respective "super powers" together in order to build on each others strengths.
Meanwhile, Young also revealed that the Rolando level pack update was just the first of several. Between now and the end of May, Ngmoco is planning on releasing 3 more free level pack updates with 5 levels each. Bringing the total number of free add-on levels to 20 for Rolando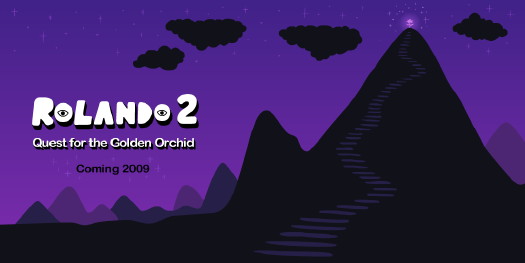 Rolando 2 ("Quest for the Golden Orchid") was also announced for a June release with 4 worlds/36 levels and will also be followed by a similar level-pack update system to bring 20 more levels by October. Finally, Rolando 3 will then be released in November, with the same free level packs released in followup.
Stay tuned for more GDC coverage at TouchArcade.com.