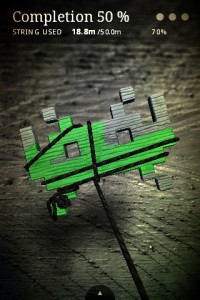 A few interesting news items today:
Freeverse announced that they are the first partner for Ngmoco's Plus+ network and will be integrating it into Flick Fishing as well as their upcoming Warp Gate. We previously covered the many social gaming networks available for iPhone developers.
Secret Exit has announced that they are working on a 3GS specific version of their award winning Zen Bound [$4.99 / Lite] game.


Plans may change, but our current aim is to develop this as a technical and visual upgrade to the current game with no changes in the amount of levels (don't think of this as an expansion or a sequel, it's not). It will only run on a 3GS.

It is still going to be some time off before release.

Rocking Pocket Games has submitted a 3GS-specific version of Dark Raider [$3.99 / Lite] which offers many visual enhancements:


The game uses high dynamic range, deferred rendering with unlimited number of dynamic lights, and per pixel lighting using normal maps. These are effects normally only found in console and PC games…. but IT'S RUNNING ON YOUR PHONE at over 30 fps!

A video shows the new changes:

[ Full HD version | Low Bandwidth version ]
Both the 3GS version of Zen Bound and Dark Raider will be completely separate purchases from the current versions of the game.