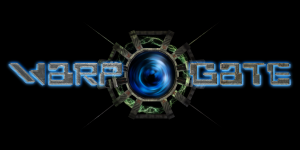 On Wednesday we posted a series of screenshots we got from Freeverse of their upcoming galactic conquest and trading game, Warp Gate. After the eager response both in the comments and on our forums, we went back to Freeverse and asked if they had anything else they could show us, especially since the video we included previously was from before WWDC last month.
Warp Gate features a fluid and ever changing economy filled with commodity markets to master, but fully conquering space will require the use of the game's full arsenal of weapons to deal with pesky space pirates, as well as whatever opposing factions you align yourself against. This latest trailer gives us a preview of what combat in Warp Gate is going to look like:
Warp Gate is still in active development, so what we see in these videos may not represent the final version of the game– Specifically, the audio component of the game is completely unfinished right now. Most of the sound effects were just added for this trailer and will likely be different by the time Warp Gate is submitted.