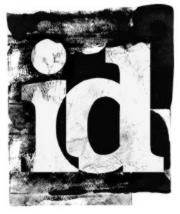 On Monday TouchArcade.com interviewed id Software's John Carmack and Escalation Studio's Tom Mustaine about their new game Doom Resurrection [App Store] but we also delved into id's future plans for the iPhone, and they are many.
In fact, Carmack said that they were hoping to release a new id title to the iPhone every 2-3 months for the next year. These titles will include a mix of their classic PC games such as Doom and Quake as well as newer mobile games including Wolfenstein RPG.
The complete list of titles and add-ons mentioned in the interview are listed here:
Doom Resurrection – Bluetooth Cooperative Multiplayer coming
Wi-Fi Multiplayer is currently working in Doom Classic (not yet released)
Doom Classic closing in on being ready for initial release
Plans for 3.0 support in Doom Classic with Bluetooth Multiplayer and downloadable content including Doom 2, Ultimate Doom, Final Doom, Master Levels
Considering competitive internet multiplayer in later update to Doom Classic
Planning Quake, Quake 2 for the iPhone and maybe all the way up to Quake Arena
Plans to do a Rage themed from-scratch iPhone title
Wolfenstein RPG ready to go but being held by EA due to concern about confusion with Wolfenstein Classic
Doom 2 RPG is in works for mobile and that will be ported to iPhone too
Very early talks about a modernized Doom ("Doom++") release with new levels and story
We had a sneak peek at the cooperative multiplayer of Doom Resurrection at WWDC which allowed two Bluetooth connected players to play simultaneously — each player with their own reticule on the other's screen.
The currently unavailable Wolfenstein RPG title was accidentally released in Japan for a brief period of time, and one site was able to get video of it before it was pulled. Carmack hopes that the game will be released soon, but the decision seems to be with EA.
Overall, Carmack is very excited about the iPhone, and clearly it shows given id's aggressive plans to launch a massive number of titles over the next year for the platform. Carmack said that while they'd had fun with traditional mobile games, he's "had a lot more fun on the iPhone".
We've included the full transcript after the jump and is certainly worth a read if you have any interest in these upcoming games.
Interview Transcript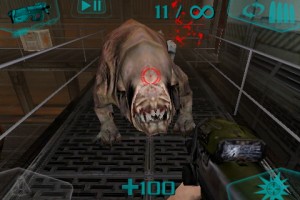 Eli / TouchArcade: What kind of future plans do you guys have for the Doom series? Tom showed us a really cool bluetooth Doom Resurrection coop mode at WWDC, are you going to be doing anything like that in the future with downloadable content (DLC) or how is that all going to work?
Tom Mustaine: Yeah, we've got a early functional demo that does cooperative play through peer to peer bluetooth that you guys got a peek at. The hope is that the game does well enough to support patching that in. We're likely going to finish that up anyway and put it in down the road. We didn't honestly expect 3.0 to launch so quickly.
John Carmack: Haha, that's actually throwing some of my plans with Doom Classic in to little bit of an uproar too. I got it working with WiFi multiplayer right now, but I have no idea about adoption rates right now on 3.0 and if we 3.0 only, do we launch at 2.1? I'm still a little confused what we want to do on that.
I do think the right way to do iPhone titles is to launch solid then add features through the upgrades because the upgrades process is painless. You go out, fix whatever problems you had in there and add some extra sweetener features in that. For the multiplayer, that really is a 3.0 dependent thing. I don't even know how it's going to work yet as far as do you release apps with different versions for 2.0 and 3.0? Do we only release 3.0 when we don't want to support 2.0 people anymore? If they try to upgrade from there does it fail? I don't even have the answers to all these things yet, we're still kind of figuring this all out. I do hope the app is successful enough to do in-app downloadable content as another 3.0 feature so we can have additional levels going in there as well as the multiplayer side of things.
Tom: That applies to Doom Resurrection, Doom Classic, and everything else.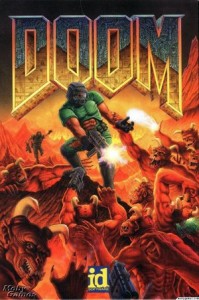 John: Yeah, and Doom Classic again I just got the multiplayer working on Friday and it's closing in on me finishing everything I want for the initial release of that. It may have changed with the 3.0 schedule, but my initial thought was Doom Classic goes out, it has WiFi multiplayer on the initial launch then we have a later version that has 3.0 support that has Bluetooth and downloadable content so people can get Doom 2, Ultimate Doom, Final Doom, Master Levels, all those things on there.
Then a later release where we'll consider competitive internet multiplayer on WiFi. That's kind of a long-term plan on there but I've also briefly talked with Tom about the possibility of having Escalation take the free-roaming Doom and building a much better new game from there without having to necessarily stay true to original in terms of breaking people's nostalgia factor which I'm pretty excited about. Doom Classic really is cool, it is a lot of fun to play and not only do I think it will be very successful, but games based on that generation of technology and doing new things with them on the iPhone.
Eli: If Doom Classic does well, do you see yourself making a Quake Classic as well?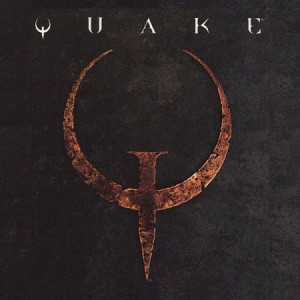 John: Absolutely. I'm planning on rolling through Quake, Quake 2, and with a little bit of improvement in some of the system software from Apple (They've got a few things that are hamstringing us with touch processing and the overhead of not being able to do static data specifications on GL) I think we can manage all the way up to Quake Arena where we probably wind up taking all the Quake Live updated stuff in to there.
In any case, the 3GS is a no brainer on there, there's no worries at all on doing that at a great level of performance on there. In additional to those we've got plans to do plans to do a Rage themed from-scratch iPhone title, and our traditional mobile titles we're bringing over like Wolfenstein RPG that Firemint did kind of an iPhone up-port for that.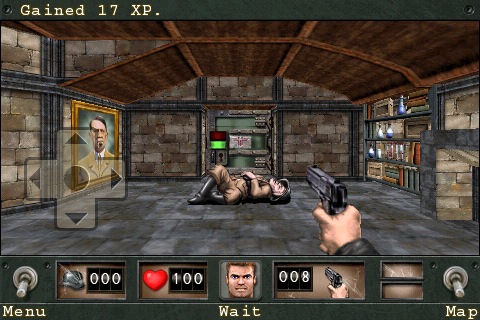 Wolfenstein RPG for iPhone
EA is kind of sitting on right now until they feel Wolfenstein 3D Classic has fallen off their radar. They were really kind of shocked, taken aback, and worried when I did the Wolfenstein 3D Classic stuff because they thought that people would be confused and not getting the right products and everything.
We're worried a little bit about the same thing with Doom Resurrection and Doom Classic, but it may not be an issue. The id mobile team is also internally working on the Doom 2 RPG for Java phones which will also be brought over to the iPhone as well. If people turn out to like those kind of games we also have some really great early stuff with the Orcs and Elves titles that were very successful on traditional phones that we'd like to bring over to the iPhone. I'd like to have an iPhone release every 2-3 months for the next year.
Arn / TouchArcade: Going back to a point you mentioned, you mentioned maybe getting Escalation Studios going back to work on the original Doom stuff. Would that be another crafted experience like Doom Resurrection?
John: That's based more on a couple offhand comments between us. One of the comments that I had made as I was doing Doom Classic is I have to walk a fine line I've got all these things that I'd like to do to make the game better. As I made a few changes in Wolfenstein 3D you lose the nostalgia value if you change things up too much, or at least people complain about it. I've got pages of notes of things I could do to make the game better but some of those would end up ticking off different people.
So I like the idea that Doom Classic stays faithful to the original with OpenGL rendered graphics with filtering and a good framerate as well as slightly better sound quality and a number of these things… but it's still essentially the same game with a brand new finely crafted control system on it.
What would be cool is then go ahead and take all the things I'd like to do with it. (And my internal name for this is Doom++.) Where you take all of the art assets and modernize the gameplay in some of the ways we've learned to make better games since then. Make brand new levels, carry a story through it, and do some modern things. We haven't committed to any of this, but Tom would be the perfect guy to run through all this stuff since he has experience all the way back to the original Doom levels.
Tom: We talked about it briefly, and you can do some pretty amazing stuff on this platform with that tech. As well as obviously taking all the principles of all the multiplayer shooters that have come out since Doom invented it back in the day and apply it to the multiplayer and apply a lot of it to the single player. You can build a real interesting experience with this kind of engine and build it relatively quickly too. From the technology standpoint from Doom Resurrection, we'll be moving that forward down the line as well.
Eli: So Wolfeinstein RPG is ready to roll and EA is just sitting on it?
John: It's in the can, evidently there was some glitch where people were able to get it. It's based on the Java game that the id mobile team did, and Firemint did a really good job on making it up to iPhone quality levels. We provided a bunch more up-res'd art and sound assets but they did some good work on trying out different user interfaces to figure out how to take something that was designed for a clamshell phone and playing it on the iPhone.
That's got a different take on things where it's much more story progression driven and not real time twitch action which should certainly appeal to a chunk of the iPhone market that's not really hardcore action gamers. EA's worry was we'd have to convince people to buy two Wolfenstein titles because Wolfenstein 3D Classic went out and it did well, but EA is concerned of people confusing the titles. I have no idea when they plan on releasing it. I'm disappointed that it's not out by now. I never liked having completed games that people will have a lot of fun with sitting in the can.
Arn: It sounds like there is a lot coming from id, that's great.
John: I'm very excited about the platform. We've had fun with the traditional mobile stuff and I felt we did some really great games on the mobile platform that took advantage of what we can do there but I've had a lot more fun on the iPhone than on the Java stuff.