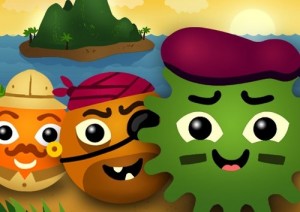 Over the weekend, we reported that Ngmoco had planned to remove the original Rolando from the App Store once Rolando 2 was released on July 1st.
This announcement sparked a bit of an outcry of concern amongst current and future Rolando customers. In response to the complaints, Ngmoco just announced that will not be pulling the original Rolando as originally planned:
You've roared and we've listened. Rolando will stay put on the App Store. Topple is coming back. That's how we roll.
The original reason for the removal was said to be putting the "spotlight" on Rolando 2 upon its release. Rolando 2 is scheduled for release on July 1st, while the original version of Rolando remains available at $5.99 [App Store].