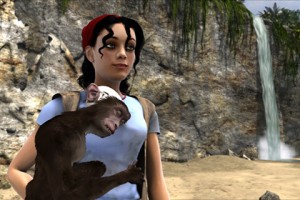 We've received a number of interesting new video previews for upcoming iPhone games. Many of the videos are new previews for games we've covered before, while a few are from games we've never talked about. All the videos are worth a look, so check them out.
Games We've Discussed
New Games
Minigore – A new survival shooter by Mountain Sheep and to be published by Chillingo. The teaser trailer shows a bit of gameplay.
Ground Effect – This is described as a free-roaming Ekranoplan racing game for the iPhone and iPod Touch. See the impressive video and forum discussion with the developer.
Bluebird – Fans of Nimblebit may be excited to see this new video for their upcoming Bluebird game. Nimblebit is also responsible for Scoops and Sky Burger and seems to have a very dedicated fan-base.