Gyrocade has released a major update to its 3D take on Pong, 3-D Vector Ball [App Store].  The version 3.0 update addresses various issues that many players have been complaining about and truly does add dramatically to the game's playability.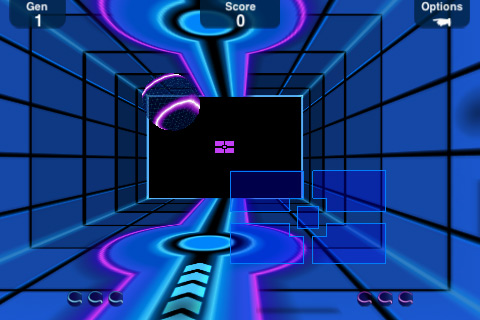 New in this release:
Improved, gradual learning curve (starts off slow and build speed, every three rounds the paddle shrinks)
Larger deflector paddle
Perspective correction (corner shots are easier to volley)
Smoother framerate
New sound effects
Enemy paddle has its own distinct color to improve visibility.
Just 15 seconds with the game is enough to feel the major improvement in playability.  At just $0.99, 3-D Vector Ball v3.0 comes highly recommended.
We took a look at the first version of 3-D Vector Ball back in July (with vid).
App Store Link: 3-D Vector Ball, $0.99