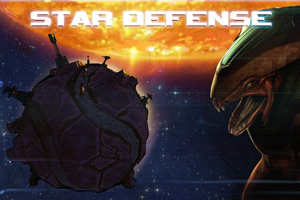 The last we saw of Ngmoco's upcoming tower defense title Star Defense was at the studio's San Francisco offices during GDC 2009. At that time, the game engine looked remarkable and they were still tweaking the gameplay before the final release.
Ngmoco released new screenshots and a video today in the lead up to the May release of the title.
In Star Defense, players take control of the captain's chair and travel to a series of planets invaded by alien S'rath forces. Twisting and spinning complete 3-D planets, players must examine the terrain to plan tower defenses, selecting from a broad range of turrets that unleash everything from burning hot plasma to high voltage decimation.
The game comes with seven different planets (maps), five upgradable tower types, 10 types of enemy invaders, and three levels of difficulty.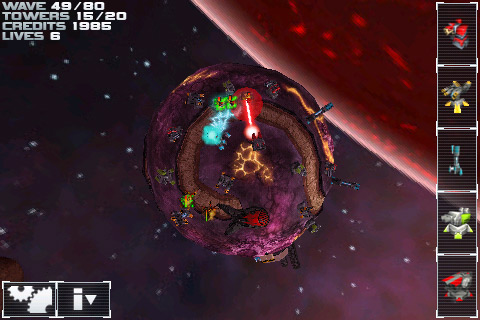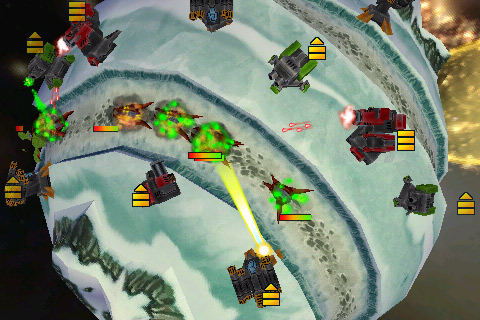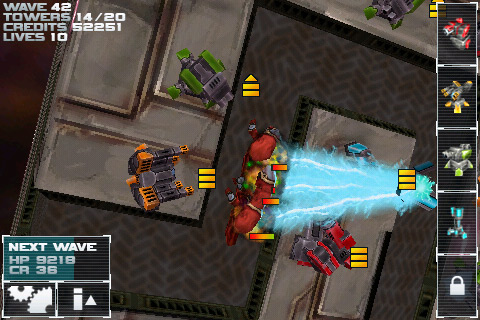 We spent considerable time with Star Defense at Ngmoco and found it to be very playable, with natural controls and great responsiveness.  The planetary graphics and accompanying galactic backdrops are impressive and the overall play mechanic feels very solid. Make no mistake, tower defense fans are in for something special.
See Ngmoco's Star Defense trailer.
The video that Touch Arcade took at the Ngmoco offices can be seen here.
We'll take a much closer look at Star Defense when it makes its App Store debut in early May.  Stay tuned.