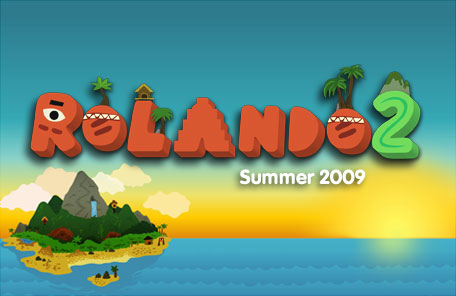 Ngmoco has launched two teaser sites for their upcoming games: Star Defense and Rolando 2.
The Rolando 2 site features an island/ship theme and will reveal new characters, new environments and new gameplay from their sequel to their popular game. The game is due in 'Summer 2009'. Matt from Ngmoco posted in our forums a few more details about the game:
Yes, there will be new enemies in the Rolando 2, as well as a host of new characters with unique personalities. The story in Rolando 2 is going to play a huge part in who those characters are — we are going to release more info each week about the story as well as video, screenshots and info on the gameplay features we're working on.

And yes, the King is back and the Royal Family has grown a bit

BTW: most of this one doesn't take place in Rolandoland… it's set on the other side of the world. The graphics will also have a new look that may surprise you… more details on that coming soon.
In an effort to promote the game, Ngmoco has also revealed they will be submitting new levels and updates to the original Rolando and Rolando Lite titles each week until Rolando 2 launches.
The Star Defense teaser site has been up for a couple of weeks and offers a theatrical trailer for the game. We had a hands on game video from Star Defense back in March.