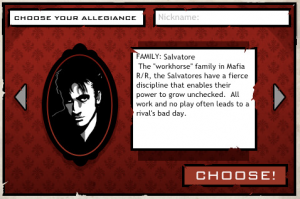 SGN, creators of iBowl and SGN Golf, have just released Mafia: Respect & Retaliation [App Store], a location-based role playing game for the iPhone and iPod touch.
This newly released game takes social gaming to another world with 'Sin City'-like 3D graphics and clever location-based gameplay. Players can complete "jobs" either in real-world locations or on their iPhone or iPod Touch with the ultimate goal of becoming the local 'Don' in their city. With the optional location feature turned on, players can complete tasks in real-world areas against local players. Players can challenge their friends, build their mob and or other players online in their geographic area or around the globe.
The game features a wide range of in-game locations including:
The Empire State Building (New York, NY)
Central Park Zoo (New York, NY)
Grauman's Chinese Theatre (Hollywood, CA)
Miami Seaquarium (Miami, FL)
Houston Museum of Natural Science (Houston, TX)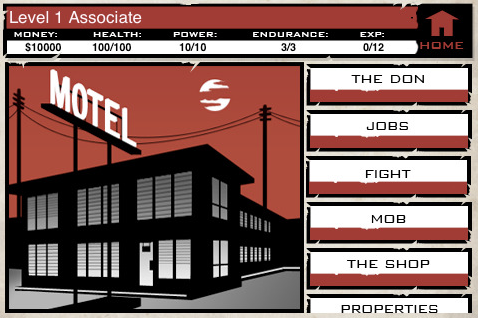 Interestingly, the game is offered at a variety of price points that each provide a different starting level of 'Respect Points.'  On the cheap is a free version that lets players work their way to the top of the criminal underworld.  For those willing to pay for a bit of starting advantage, there are several paid versions ranging from $0.99 [App Store] to $49.99 [App Store], with a planned $99.99 version for those wanting the 'Ultimate' respect.
App Store Link: Mafia: Respect & Retaliation, Free, $0.99, $4.99, $9.99, $19.99, $49.99