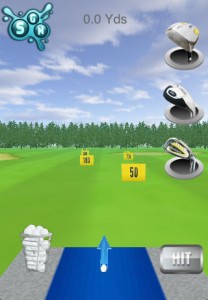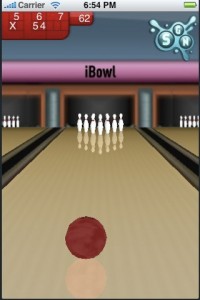 Well, it had to be tried. A company called SGN currently has two apps that attempt to bring accelerometer-controlled sports games to the iPhone.
The first title was iGolf [App Store] and has been in the App Store for a couple of weeks now.
iGolf let's you swing your iPhone like a golf club and then tells you how far your shot went. It guages how fast you swung and how far your shot traveled with the iPhone's accelerometer. 
The game's not perfect, but for a free app, it's a fun demonstration of accelerometer-based sports gaming on the iPhone.
Tonight, SGN released a new accelerometer-controlled game called iBowl [App Store]. Also a free app, the game allows you to swing your iPhone in order to perfect your bowling game.