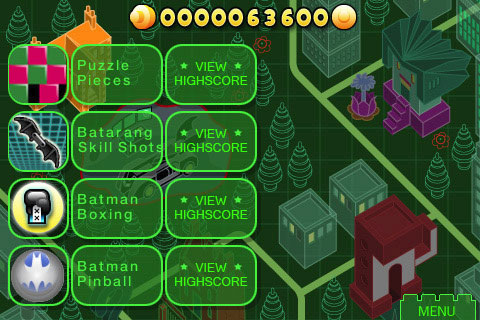 There was a sense of excitement with rumors that Lego Batman would arrive for the iPhone, but the actual release has been a big disappointment.
Lego Batman: Gotham City Games [App Store, $5.99] was released last night to the App Store and is described by the developers as a "companion game" to the full version of the game.
Take on the variety challenges thrown at you by the Heroes and Villains of Gotham. Throughout Gotham City you will find 16 classic stylized minigames that take you from deep within the heart of Wayne Manor, through the night's sky piloting the swift LEGO Batwing, and even solve some of The Riddler's most mind bending puzzles. Each challenge is linked together by a brand new story, shown through beautiful hand rendered cut scenes, backed by a full orchestral soundtrack.
Instead of the expected 3D action game, iPhone users are given a series of "stylized minigames" tied together with comicbook scenes. As an example, "Batman Boxing" is simply a Simon-like memory game where players repeat taps on a punching bag in the given order. It's hard to see even die hard Batman fans willing to pay $5.99 for this collection of simplistic mini-games.
App Store Link: Lego Batman, $5.99