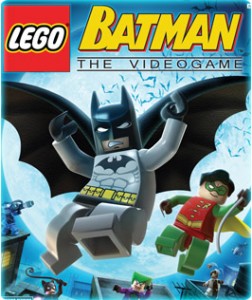 Kotaku reports on a rumor that LEGO Batman will be coming to the iPhone. The original source of the information is Pocketgamer which is not available at the time of this writing. Few other details presently available but Kotaku speculates that the iPhone's multi-touch could be used to its advantage:
The possibilities for manipulating LEGO bricks using multi-touch gestures could make for an interesting twist on the LEGO gameplay. Even if it is just a port of the DS version, though, it should be worth checking out providing the thorny issue of lack of D-Pad is resolved.
LEGO Batman is an upcoming game that is scheduled to be released on multiple platforms on September 23rd. In the game players will be able to fight on land, sea and in the air using the Batmobile, Batboat and Batwing.