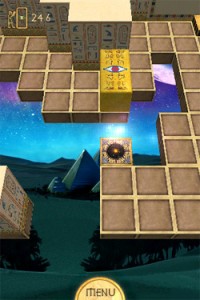 TeemSoft, Inc appears to be doing everything they can to boost sales. After releasing a free demo version of their CubicMan game, they have now dropped the price from $4.99 to $2.99 for the full version, CubicMan Deluxe [App Store].
The new price appears to be permanent as there is no indication that this is a one time sale.
Readers should, of course, try the 10 level demo version called CubicMan Lite [App Store] which is available for free.
We previously reviewed the full title and found the game to be fun and challenging.