Early this morning, Apple released iTunes 7.7 which adds support for the iPhone 3G, firmware 2.0, the iTunes App Store, and MobileMe.  Several hours later, games and various other applications began appearing in the iTunes App Store [iTunes link].  These apps are available for purchased and downloaded right now, though the iPhone 2.0 firmware update needed to run them has not been officially released by Apple.  However, examination of Apple's XML data revealed an active download link to the firmware image itself (for iPhone, not iPod touch), which can be manually installed throught iTunes 7.7.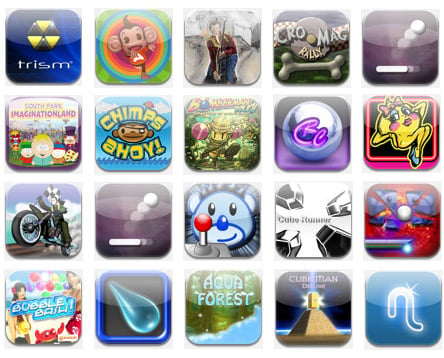 The iTunes App Store features over 500 applications at launch, about a quarter of which are games.  We're happy to see that some of the titles we've been most anxious for are in place and ready for download.
We will bring more in-depth coverage as iPhone 2.0 officially arrives.  Stay tuned.