Developers from WIT Entertainment and Decane have come together to bring several new games to the iPhone platform under an as-yet-undecided brand name.
From the WIT Entertainment folks comes a 3D air hockey game called Balls of Steel for the iPhone.  The title is based on the Unity game engine, and is set to debut at the launch of the iTunes App Store in June.
According to the developer,
Balls of Steel is an air hockey like game where the aim is to shoot steel balls on the puck to direct him into the opponents goal. Different computer difficulty levels are available combined with superb graphics and sound fx.
This title seems particularly well suited to control by way of the iPhone's integrated accelerometer.  Let's hope that the development team takes full use of this feature.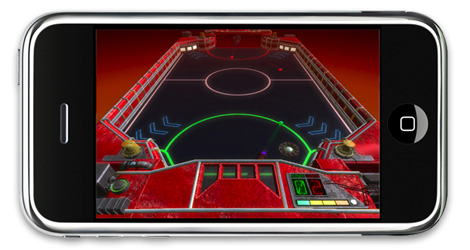 Decane is readying Bubble Space,
…an ultra addictive bubble popper game with five different games modes, internet high scores and real physics. Aim is to click two or more balls of the same color that touch each other to let them explode. For each explosion new balls fall down into the container until it's full. Simple game concept, but highly addictive to play.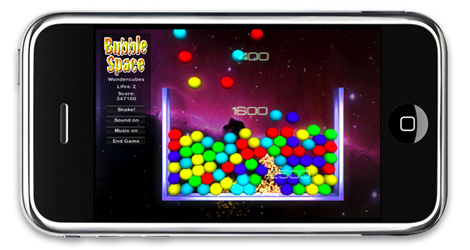 The team reports that the games are, at present, fully developed and tested and will be ready as iPhone apps once the Unity game engine's iPhone export feature arrives.  There is currently no information regarding the pricing of these titles.  Stay tuned for more on these titles.