Recent Stories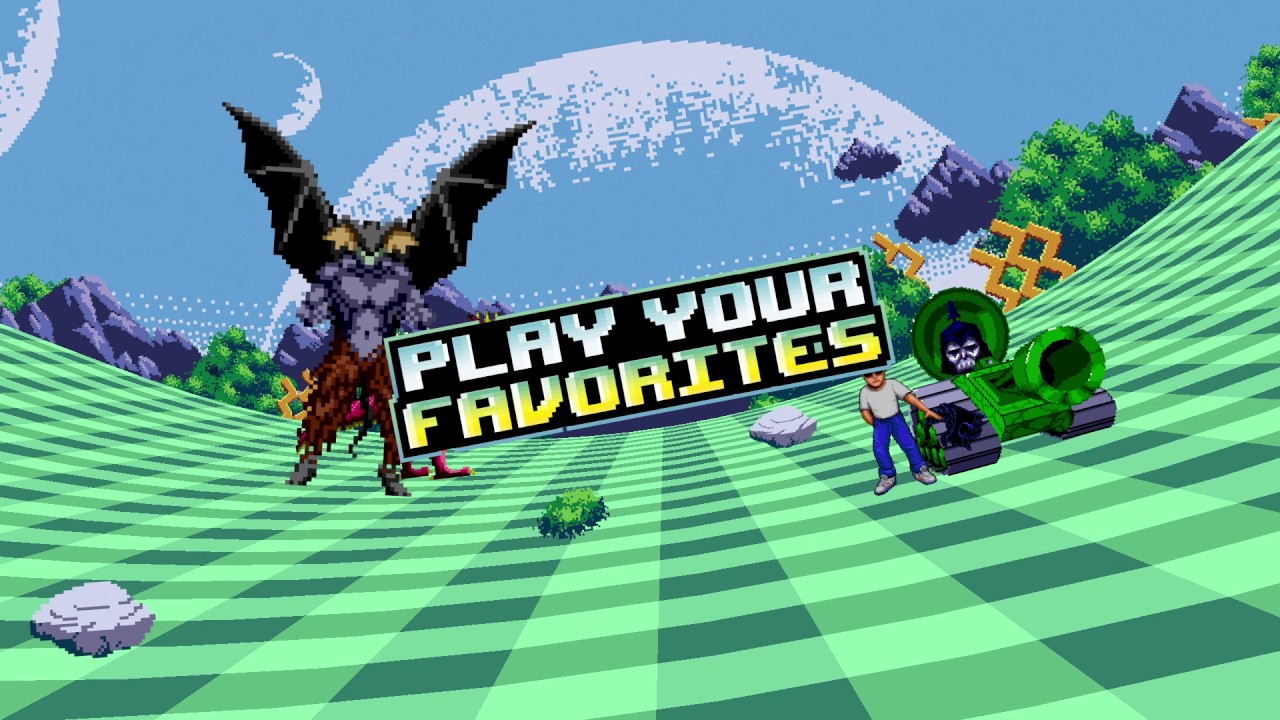 Hello everyone, and welcome to the week! It's time once again for our look back at the noteworthy updates of the last seven days. It's quiet this week. A little too quiet, if you ask me. I've found some interesting ones, but if you're counting on this article to get you through your morning, I'm afraid I've let you down this time. Of course, you can keep an eye out for updates yourself using AppShopper or by participating in the TouchArcade forums. This weekly summary is here to fill in the things you might have missed. Let's dig in!..
In reality, two years isn't a particularly long time. However, in the rapidly moving maelstrom that is the App Store, 24 months is essentially an era in itself, especially when what can seem like all-encompassing fads such as Flappy Bird or Pokemon GO [Free] can come and go in a matter of weeks. As a result, it's great to see Brickies [Free] finally be updated for the first time since June 2015, especially amidst the ominous signs of the impending 32-bit Appocalypse...
The idea behind the TouchArcade Game of the Week is that every Friday afternoon we post the one game that came out this week that we think is worth giving a special nod to. Now, before anyone goes over-thinking this, it doesn't necessarily mean our Game of the Week pick is the highest scoring game in a review, the game with the best graphics, or really any other quantifiable "best" thing. Instead, it's more just us picking out the single game out of the week's releases that we think is the most noteworthy, surprising, interesting, or really any other hard to describe quality that makes it worth having if you were just going to pick up one...
Ticket to Earth [$1.99] has been received quite well, with its most important accolade being the highly coveted TouchArcade Game of the Week, and now you can get it for $1.99, its lowest price ever. Ticket to Earth plays out on a grid, with you and your opponents taking turns either moving, attacking, or taking other actions. The tiles come in different colors, and you'll have to be matching them as you move across the board; longer matches give you bonuses, and different color tiles give you different abilities. While it does use a match-3 mechanic, the game is much more than just that, so don't let images of another Candy Crush clone scare you away. This is a very different game, and you can see that from the trailer below...
Sam Barlow's Her Story [$3.99] was a remarkable game that made FMV (Full Motion Video) games cool again and received a ton of awards, and now Barlow is developing another FMV game called Telling Lies, which will take the original recipe and expand it in pretty much every way. In a recent interview, Barlow talked about how Telling Lies will follow the same interactive-movie format as Her Story but will have a much more involved narrative and higher production values. They are even hoping to get Hollywood actors and actresses involved with the project...
While there are a few exceptions, tabletop games generally fail to captivate me in the same manner as actual video games on devices such as the iPhone and iPad. However, Werewolf, Mafia and all the derivations of the party group game formula that result in you deceiving those closest to you and severing all life-long friendships always go down brilliantly with lots of people, even if the multitude of elements can lead to some sessions going somewhat off the rails. The upcoming Triple Agent aims to address this age-old issue, as developer Tasty Rook has married the exciting formula from the aforementioned party games to create a rather impressive looking product. I can't wait to show Triple Agent to my Werewolf obsessed friends, and the developers have today announced that the game will launch on the App Store for free on July 20th...
The entertaining Crash of Cars [Free], the real-time multiplayer game inspired by .io games, continues to grow, and the game's latest update has added plenty of new content. We got a water park update recently, but now we got something very different. First of all, the game got a new Castle-themed map, which includes catapults (of course) and even a gladiator battle arena. The new arena is definitely an appropriate addition to game that's all about going medieval on each other with every chance we get. The update also added 7 new cards, including a couple that were designed with the medieval theme in mind...
If you're not hanging out on our upcoming games forum, you should be. It's a great place to not only find about games looking for beta testers, but also upcoming titles like Mr Jump S. The original Mr Jump [Free] came out in 2015, sort of at the height of the super difficult one button game trend, and was remarkably popular with over 24 million players. More amusing though, is that the game was so difficult only 77% of players even made it to the second level, with only 753 actually ever finishing it...
Despite their intriguing stories and clever use of IPs, Telltale's games have been a mixed bag on iOS primarily because of technical issues. While most of the series were either fine or at least playable, Batman: The Telltale Series left a pretty bad taste on players' mouths because it was pretty close to unplayable on more than one instance. Well, I'm glad to say that Marvel's Guardians of the Galaxy: The Telltale Series [$4.99] (from now on Guardians of the Galaxy) plays just fine on my iPad Air 2, despite a couple of very brief—but unobtrusive—stutters. I don't know if this means Telltale has tinkered with the engine enough to make it work well or Guardians of the Galaxy was just less demanding than Batman; what matters is that Episode 1 of Guardians of the Galaxy should play fine on most of your devices. I will be reviewing the whole series, so expect the review score to change as more episodes release...
Hello, gentle readers, and welcome to the RPG Reload, the regular feature where we fight by slamming our bodies into things. To be specific, welcome to the RPG Reload Glossary, where we get all up in fussy semantics, history, and other things that polite society will shun us for. Having covered both social RPGs and tactical RPGs in previous installments, we now turn our attention to perhaps the most popular and hard-to-define sub-genre of RPGs: the action-RPG. You can expect this one to be another three- or four-parter, as trying to do it all at once would require some keen editing, and that is not a thing that I am good at. In today's installment, we'll be looking at the origins and early years of the genre, loosely covering the 1980s. Let's get ready to rumble!..
Just last week we posted the newest trailer and release date for Card Monsters, a card battler from developer Mu77 that's been in the works for quite some time and is hoping to revolutionize the genre on mobile by paring down battles to 3 minutes or less. Well, as promised, Card Monsters: 3 Minute Duels [Free] indeed hit the App Store globally today. Besides its quick matches, Card Monsters also boasts a simplified deck building system where you'll choose just 8 monster types and 8 item types out of a total pool of 450 cards. The monster cards can be leveled up giving them an upgraded status, new skills, and even new card art. In addition, all the monster cards can be augmented by equipping them with items, hopefully offering a nice variety of tactics and strategies for every player. ..