Each and every day new mobile games are hitting the App Store, and so each week we put together a big old list of all the best new releases of the past seven days. Back in the day the App Store would showcase the same games for a week, and then refresh those features each Thursday. Because of that developers got into the habit of releasing their games throughout Wednesday or very early Thursday in order to hopefully get one of those coveted features spots. Nowadays the App Store refreshes constantly, so the need for everyone to release all on the same day has diminished. Still, we've kept our weekly Wednesday night format as for years that's the time people knew to check TouchArcade for the list of new games. And so without further ado please check out the full list of this week's new games below, and let us know in the comments section which games you'll be picking up!
---
AFK Football (Free)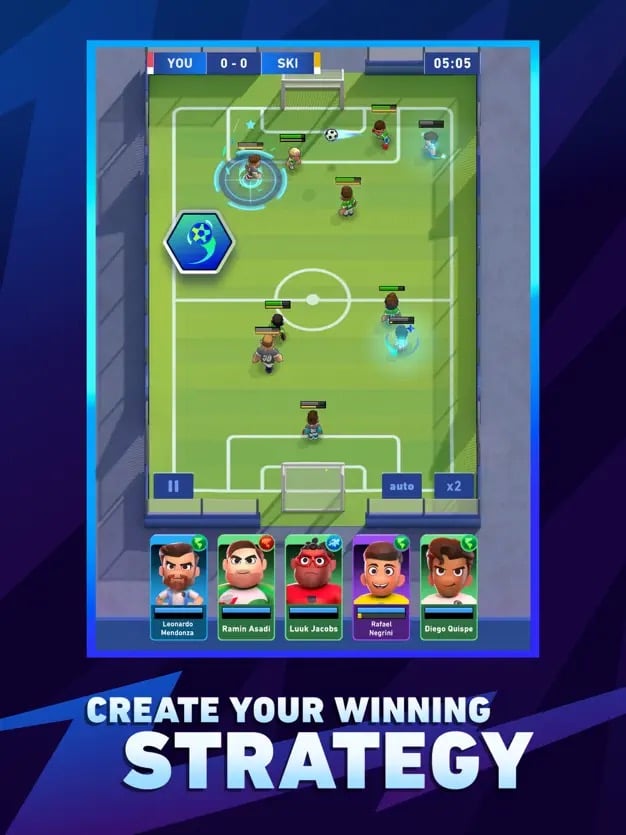 iTunes Description
ARE YOU READY TO KICK OFF YOUR ULTIMATE SOCCER RPG ADVENTURE?

Immerse yourself in the thrilling world of AFK Football, a unique fusion of soccer strategy and RPG! Engage in intense competition with players from around the world, master strategic combos, and explore the intriguing backstories of each of our uniquely designed stars. AFK Football isn't just another sports game—it's an epic journey in the quest for world football domination!
Forum Thread: AFK Football (by Wildlife Studios)
---
Code Geass: Lost Stories (Free)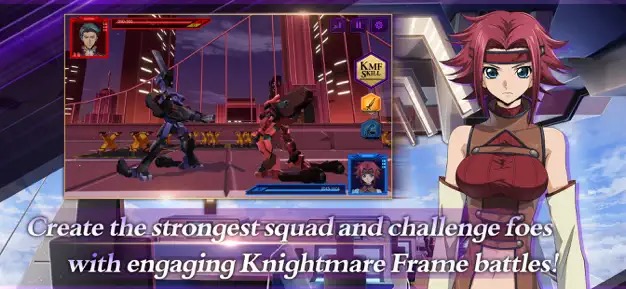 iTunes Description
■Experience the story of Lelouch and others from a different perspective
The hero, who lost their parents during the Britannia's invasion of Japan,
throws themselves into the turmoil of Area 11 as an ally of Lelouch, while seeking revenge against the empire.
This is another 'lost story' from
"Code Geass: Lelouch of the Rebellion"——
Forum Thread: Code Geass: Lost Stories (by Komoe Technology)
---
Grab The Apple (Free)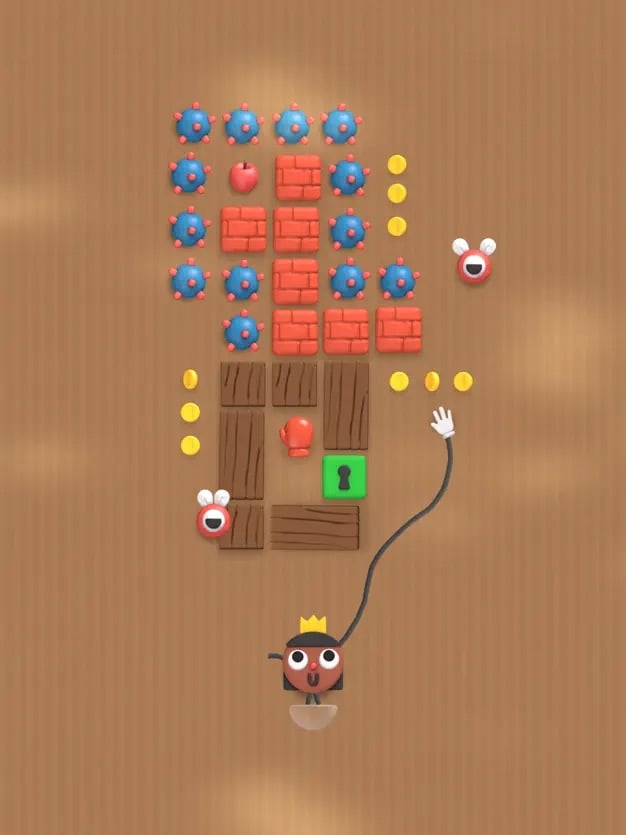 iTunes Description
Drag your long, doodle arms through dozens of puzzle levels, as you strive to grab all the apples.

Avoid spikes and bombs, traps and surprises.
Break blocks, punch some bugs.
Collect coins.
Dodge lasers.
Have fun!
Forum Thread: Grab The Apple (by Korigame)
---
Hop Hero: A Leap of Faith (Free)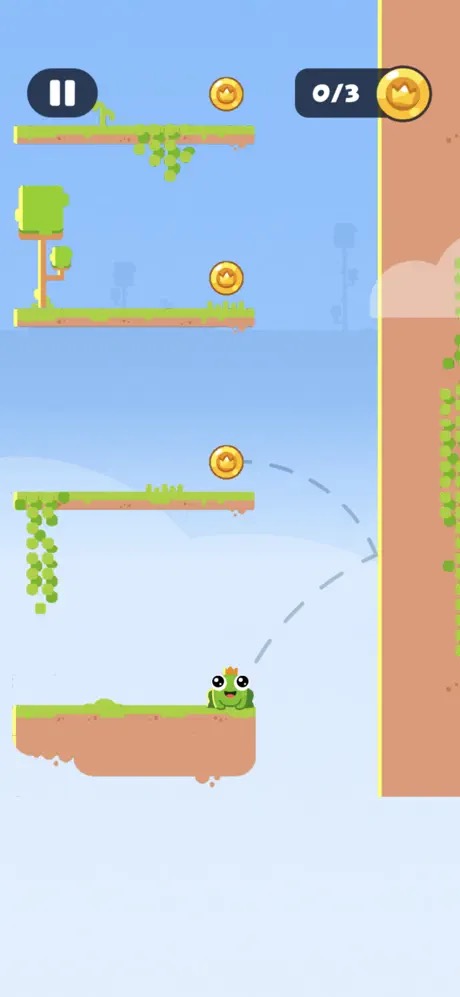 iTunes Description
Can you reach the top?

Tap to jump your way up to the top. Easy, right?

Avoid spinning saws, precisely land on platforms and slowly reach the top.
Be careful though! One wrong jump will land you all the way back at the beginning.
Forum Thread: Hop Hero: A Leap of Faith (by Juckport Studios)
---
Knights of Grayfang ($7.99)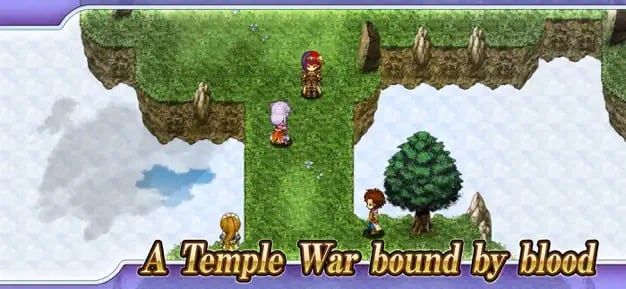 iTunes Description
The land of Eldraad is in the midst of a war between the humans, born from the Twilight Deity, and the monsters, born from the Nightfall Deity, to control all nine temples. King Edwahl wields twilight's might, turning humans into vampires via a ritual. Yet, a sinister force awakens among monsters. Will nightfall or twilight triumph?

One of the main characters, Thoma, wields a unique Blood Gauge, replacing HP and MP. Using this gauge, characters can activate Bloodthirst, granting new skills and appearances. Equip bats found in dungeons for passive effects like protection from ailments and boosted attack power. Seize victory by claiming all nine temples. Unravel the mysteries and battle the monsters within to conquer them!
Forum Thread: Knights of Grayfang (by KEMCO/EXE-CREATE)
---
Longest River (Free)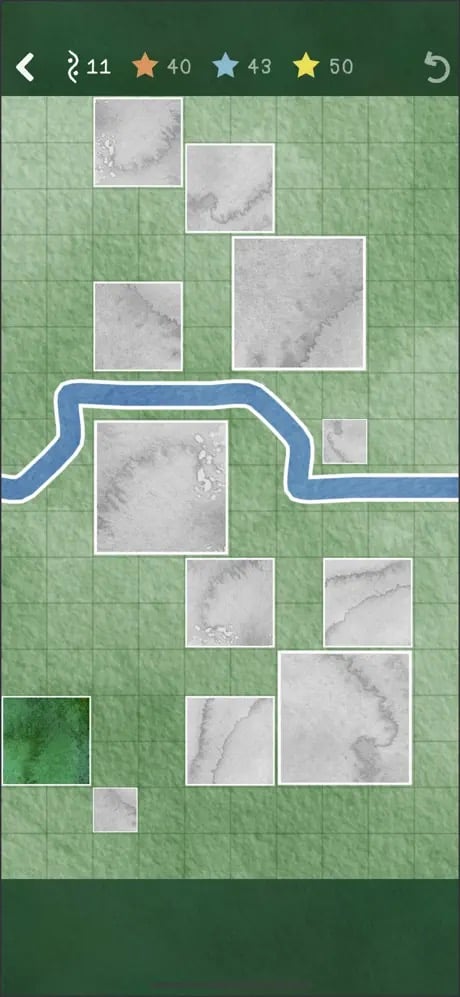 iTunes Description
Are you looking for a new water flow logical puzzle?
Do you want this path puzzle to be challenging and relaxing at the same time?

Play Longest River, a new flow water maze puzzle in which you need to create the longest river paths using blocks of stones all while enjoying the peaceful sounds of nature and piano.

Download the water connect flow puzzle now, and see if you can complete all levels.
Forum Thread: Longest River (by Anton Holmberg)
---
Monster Hunter Now (Free)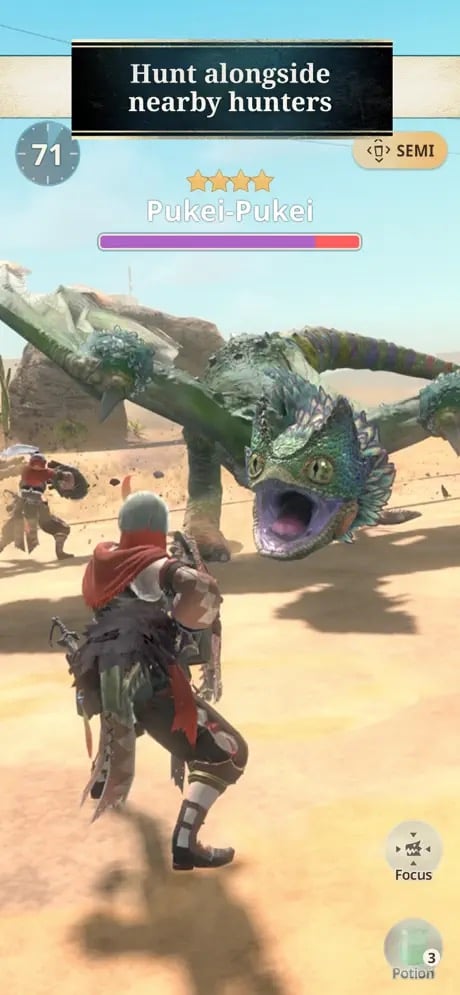 iTunes Description
The thrill of the hunt is calling. Begin your hunting adventure now!

Hunt monsters in the real world:
Embark on a global quest to track down and hunt some of the most formidable monsters from the Monster Hunter universe as they appear in our world. Forge powerful weapons and team up with fellow hunters to track down larger-than-life monsters and take them head-on.
Forum Thread: Monster Hunter Now (by Niantic/Capcom)
---
Motorsport Manager 4 ($6.99)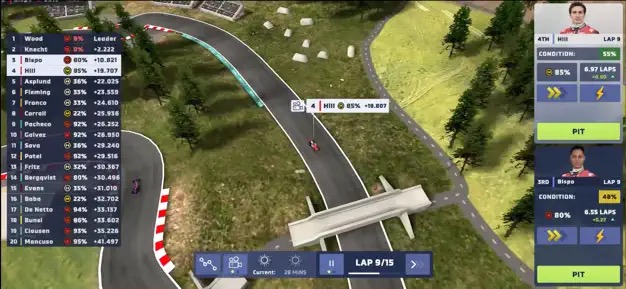 iTunes Description
MOTORSPORT MANAGER 4: MASTER RACE STRATEGY

BUILD YOUR RACING DYNASTY
Immerse yourself in the captivating journey of constructing your motorsport empire from the ground up, where every choice holds the key to your success.
Forum Thread: Motorsport Manager 4 (by Playsport Games)
---
My Type! (Free)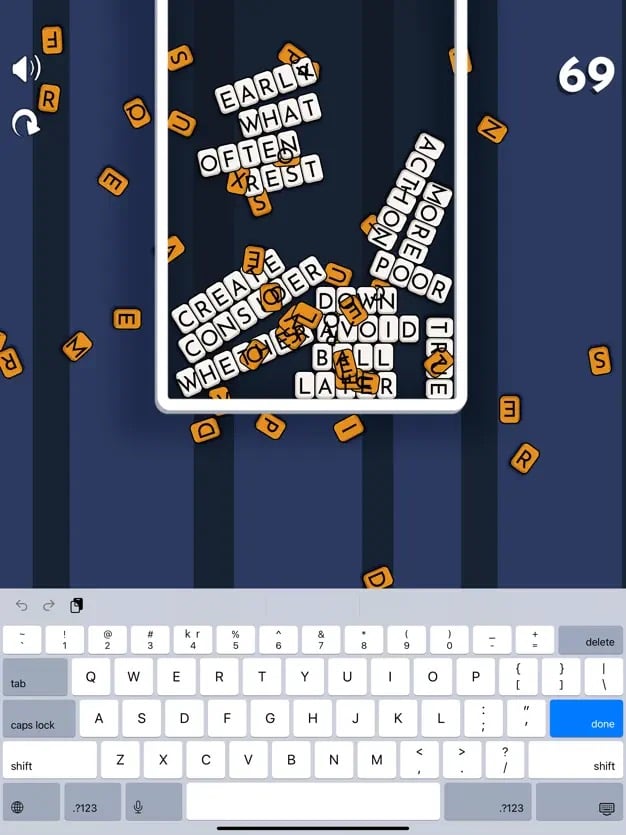 iTunes Description
How fast can you type?

In "My Type!" your typing skills are put to the ultimate test. Write words to remove them before they fill up the board. Some words like "Explode" might have special effects, giving you an extra tool to bring you out of a tricky situation.

"My type" is the perfect game to improve your typing skills and learn how to text faster in a fun and engaging way. It's available in multiple languages to help as many people as possible have fun and improve.
Forum Thread: My Type! (by Curlew Studios)
---
PopStealth (Free)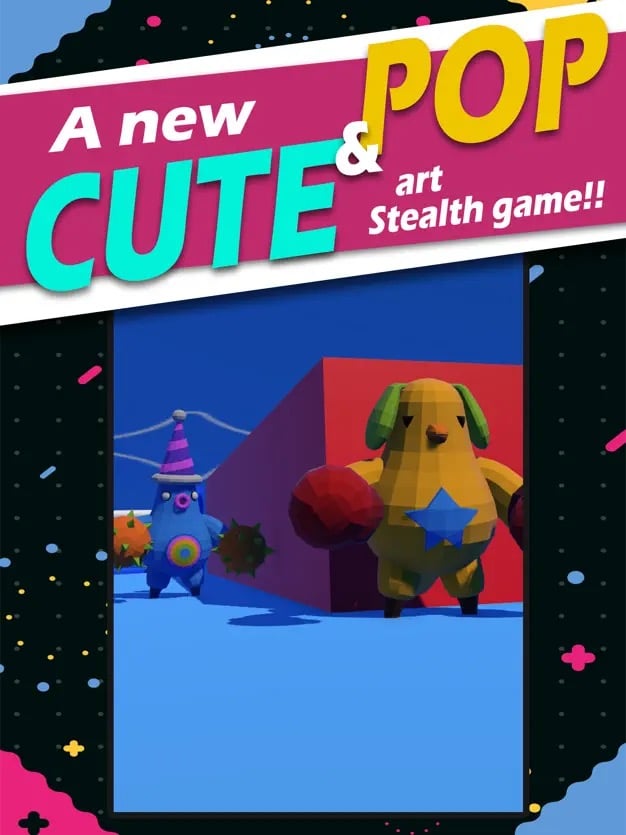 iTunes Description
Introducing a stealth action game that anyone can easily play and enjoy! !
Control a pop and cute stealth character and aim for the goal without being detected by the enemy!

— More than 50 stages appeared
Make full use of various gimmicks such as warp zones and destruction blocks,
Can you use stealth to reach the goal without being spotted by the patrolling enemies? ?
Each stage can be completed in a short time, so you can play fast!
Forum Thread: PopStealth (by EnterBase)
---
Puzzle Colony (Free)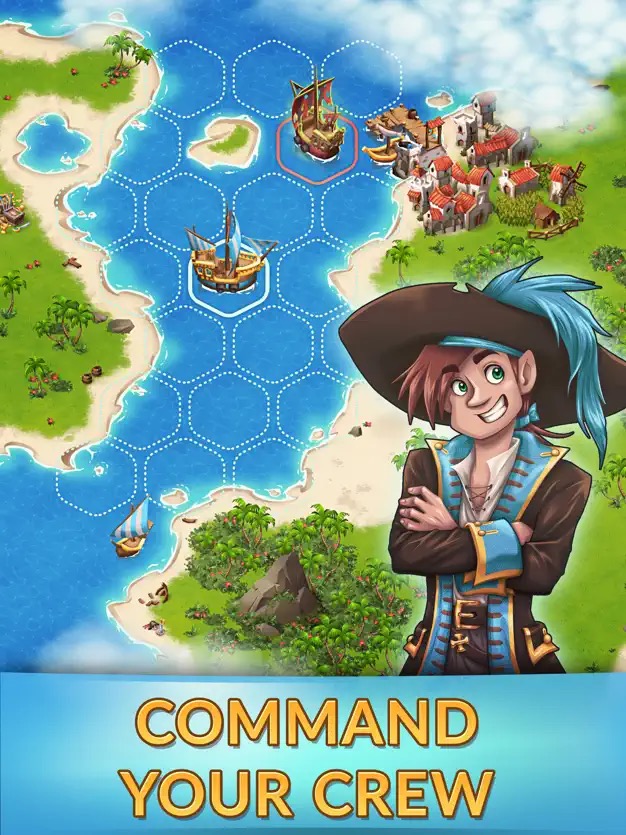 iTunes Description
Welcome, mighty adventurer!

Can you defeat the armies of the undead and drive them away from the royal islands?

Set sail for a great pirate adventure, improve your crew and recruit powerful allies to liberate villages and settlements. Get powerful weapons and artifacts from pirate treasures and become the greatest buccaneer of the kingdom. Only if you earn the Queen's goodwill, a glorious future awaits you.
Forum Thread: Puzzle Colony (by Martin Dirks)
---
Strikers1945: RE (Free)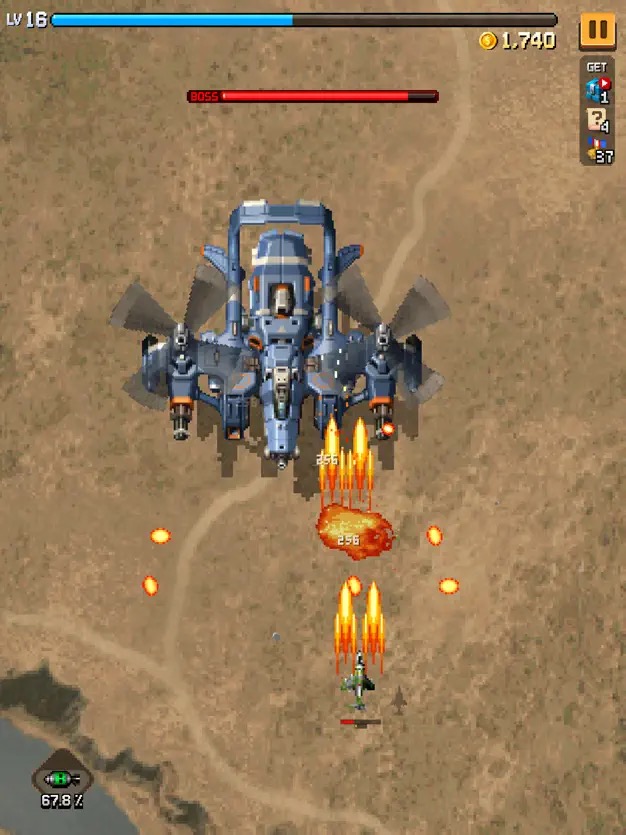 iTunes Description
Strikers1945: RE, an officially licensed vertical-scrolling shooter game, is here. Become the leading character of the special force, "Strikers"! Experience the thrill of defeating enemies, just like in the original plane shooter game, Strikers 1945! Clear the missions by combining more than 230 different skills.

Take control of renowned aircraft such as AV-8 Harrier, F-4 Phantom, F/A-18E Super Hornet, F-117 Nighthawk, F-22 Raptor, X-36, etc, and clear the scenario stages. Customize and maintain your own aircraft using 6 parts – aircraft, missile, fuselage, wing, chipset, and engine.
Forum Thread: Strikers1945: RE (by Com2uS)
---
Vikings: Valhalla (Free)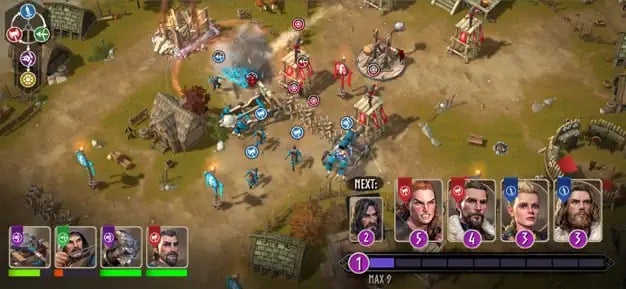 iTunes Description
Earn your place among the gods in this strategy game based on the hit series. Build your settlement and lead raids against rivals to become a legend.

Ready to immerse yourself in the world of Vikings: Valhalla?

Prove your might in PvP battles, build and upgrade your settlement, recruit and lead your warband on raids against rivals for resources, riches and glory. Defend your settlement from enemy attacks and take part in campaign battles to progress through an original story inspired by the hit Netflix series!
Forum Thread: Vikings: Valhalla (by Tilting Point & Emerald City Games)
---
Waddle Wars (Free)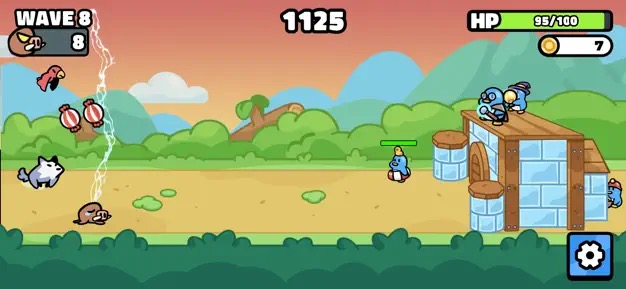 iTunes Description
Get ready for a cozy adventure in "Waddle Wars" by Cozy Labs! Play as the hero penguin in a unique blend of tower defense and roguelike gameplay as you defend your castle from waves of cute yet pesky invaders. But that's not all – after each wave, select from 30+ different perks to upgrade your defenses. Summon guards, upgrade your castle, level up your hero, and more. Complete quests to unlock new hero skins and compete for bragging rights on the local and multiplayer high score tables.
Forum Thread: Waddle Wars: Roguelike Defense (by Cozy Labs)
---