Last week, Feral Interactive released Creative Assembly and SEGA's beloved strategy classic Total War: MEDIEVAL II ($14.99) on iOS and Android devices. Unlike past Total War releases that either launched on iPad first or saw Android releases later, the developer has brought the full release to iOS, iPadOS (universal) and Android simultaneously in an excellent conversion that brings the full strategy experience to mobile devices and tablets for the first time.
Total War: MEDIEVAL II features a blend of turn-based moments and real-time tactical battles. In its current state, Total War: MEDIEVAL II on iOS includes everything from the base game barring the multiplayer. The ability to unlock factions, use cheats, and more is all available here in the base game. Total War: MEDIEVAL II is set across three continents during the Middle Ages with 17 factions, various units, strategy, diplomacy, combat, and more all available for you to experiment with across the hundreds of hours you can get out of this release.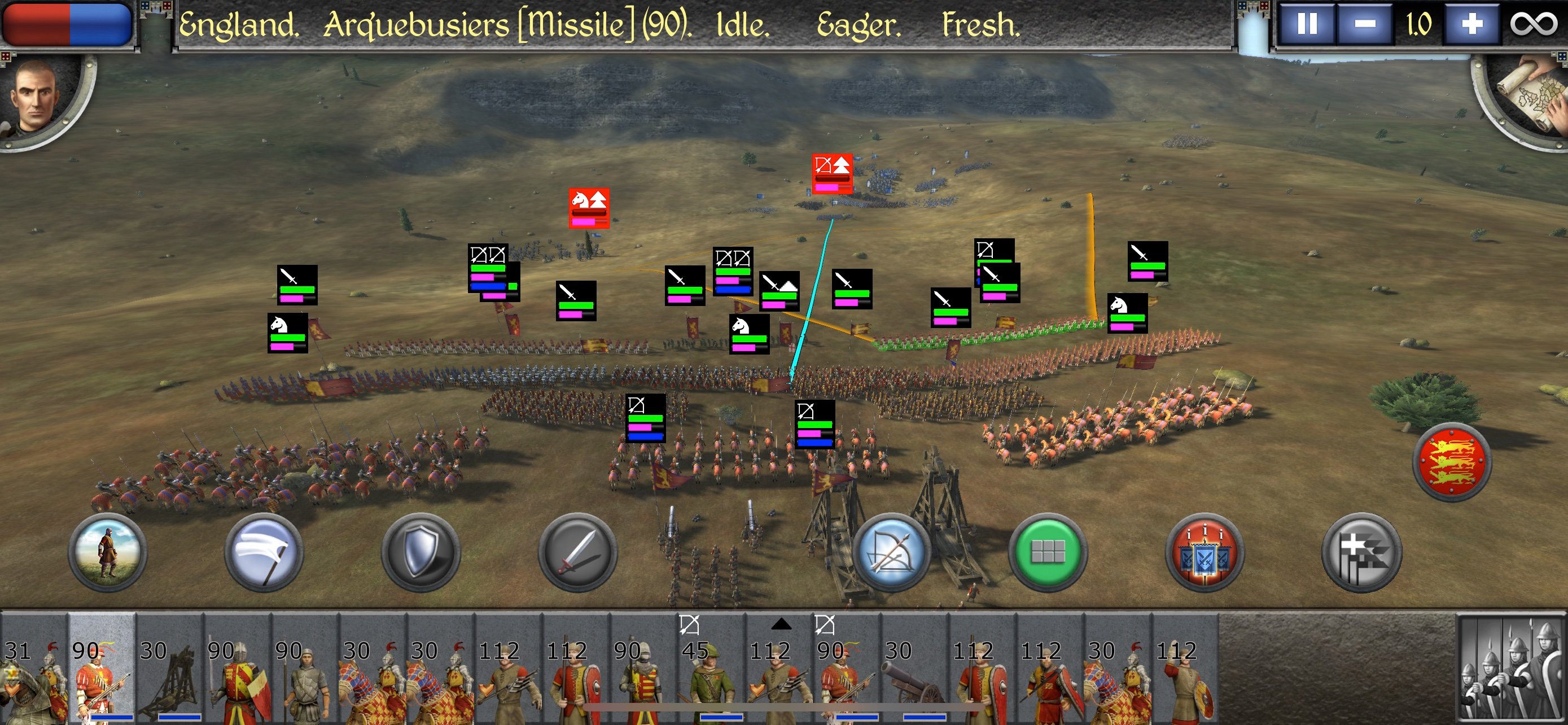 Before I got into the Total War games, every fan of the series I know recommended Total War: MEDIEVAL II as the best game even above Rome: Total War. The latter has gotten a brilliant conversion for mobile and a remaster from Feral Interactive for PC, but what about Total War: MEDIEVAL II? Until this release, it was only available on PC platforms. Having played Feral Interactive's conversion for mobile for little under two weeks now across iPad Pro (2020) and iPhone 11, I'm very impressed with most aspects of it, but hope some can be improved through patches.
Before getting into the touch controls, interface changes, visuals, and performance, this release of Total War: MEDIEVAL II includes the base game with the Kingdoms expansion coming at a later date as paid DLC. Feral Interactive confirmed to me that the studio will reveal more about the DLC including price and release date later this year. This will likely be similar to the Opposing Fronts for Company of Heroes. Until then, you have access to the full Total War: MEDIEVAL II featuring huge battles through Europe, Africa, the Middle East, and more.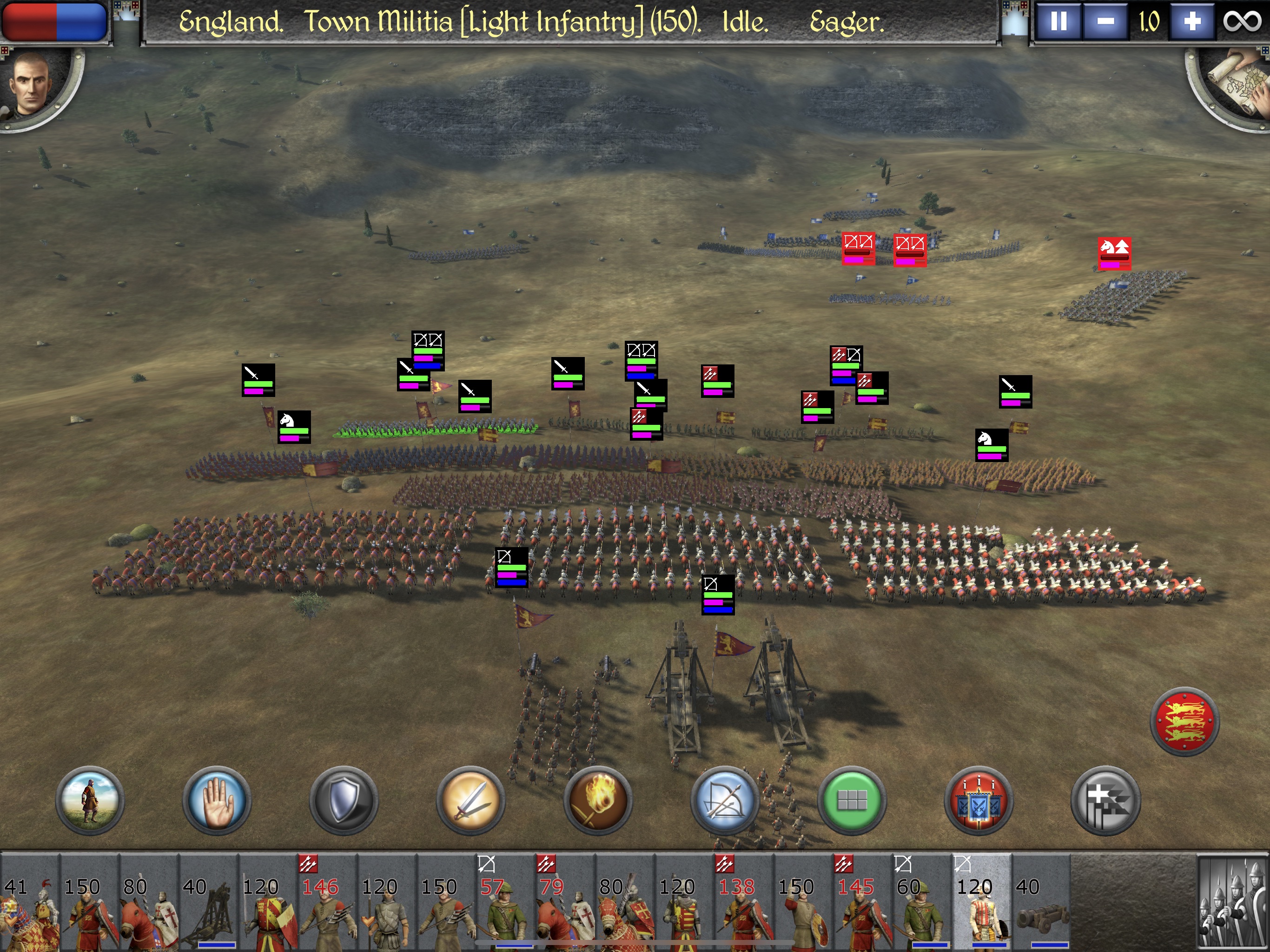 Total War: MEDIEVAL II includes the grand campaign with factions, a tutorial option with two scenarios to learn the basics of Total War: MEDIEVAL II with, custom battle where you can adjust settings like game type and settlement, quick battle, and historical battle. The historical battles let you relive famous battles like the Battle of Hastings, Siege of Setenil, and more. Multiplayer isn't included on iOS or Android as of this release. I'd definitely recommend doing the tutorial even if you played Rome: Total War because of the interface changes here. The grand campaign has you starting out with a few factions while you unlock the others through capturing the settlements or by using the settings app on your device to unlock all factions under Total War: MEDIEVAL II.
Visually, I'm mostly happy with how Total War: MEDIEVAL II turned out on my devices. The iPad version at its high resolution on my iPad Pro (2020) has a few areas that could use some improvements though. The biggest being the draw distance for certain 3D elements which seems similar to the original PC version. This is a bit distracting for trees and certain units, but otherwise the iPad version looks excellent. On my iPhone 11 with its lower resolution screen, everything looks and runs great. The interface being so high resolution almost across the board is a huge improvement over the original PC version even when played through the current Steam release today. The interface works very well after doing the tutorial with all the responsive pinching and panning for camera, tapping and holding for interactions, and more.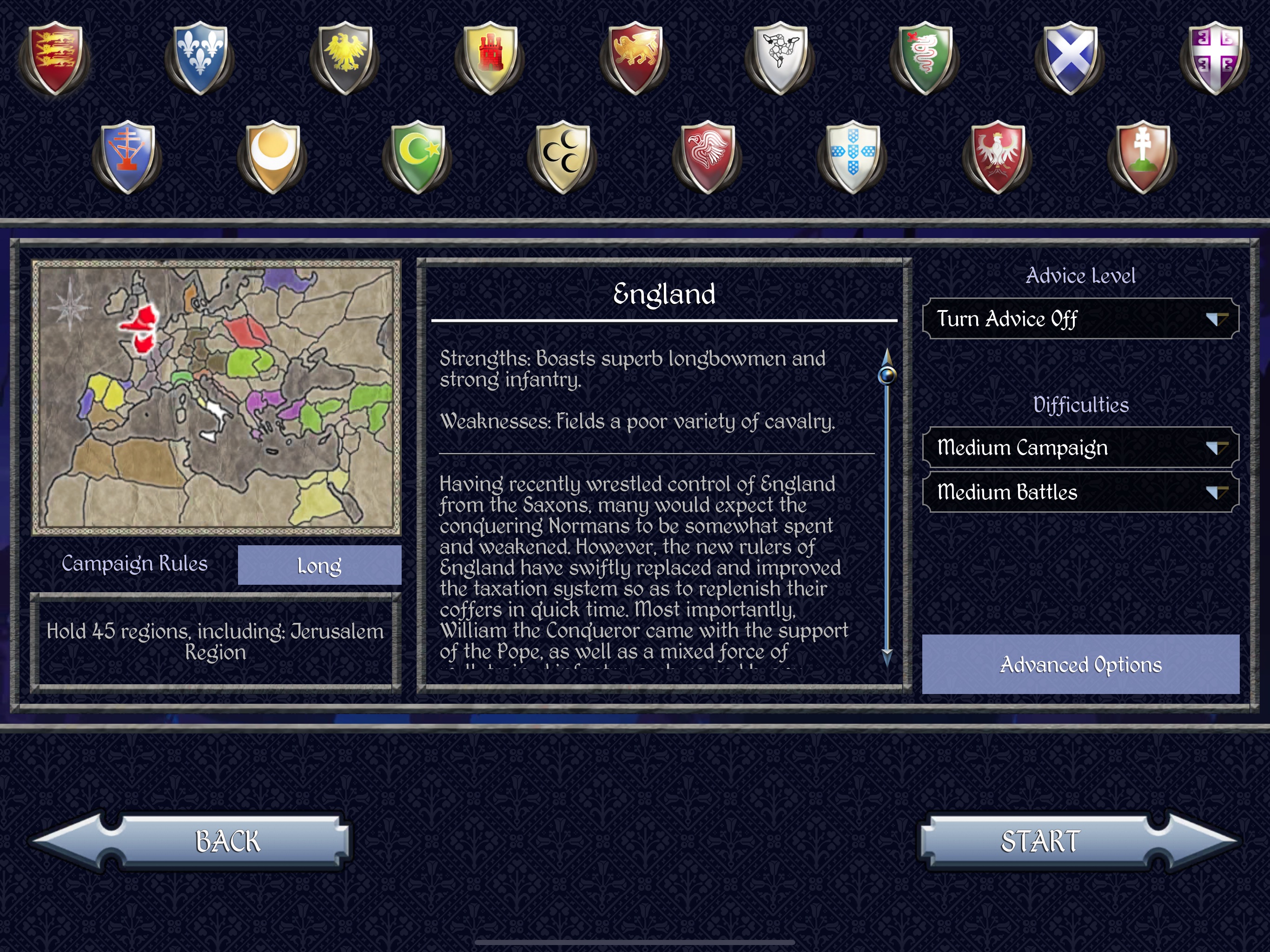 In its current state, Total War: MEDIEVAL II has a battery saver option as the only graphics option for the game. There are no frame rate or resolution settings with Feral Interactive likely tweaking these on a per device basis as with other releases from the studio. One other thing to note is that you don't have an additional download here like you do with some other big games. Everything is included in the initial download which is great to see. You will need to do an additional download within Total War: MEDIEVAL II if you change the language though.
While the load times have been great, the one area of the performance that needs a bit of work is how the game suddenly seems to freeze for a second or two when you press the end turn button. I noticed this on both my devices. I would prefer if there was a better transition into the game taking control away from you at this point than it just freezing for a few seconds. Barring that, performance has been very good and I'm more than impressed with this conversion.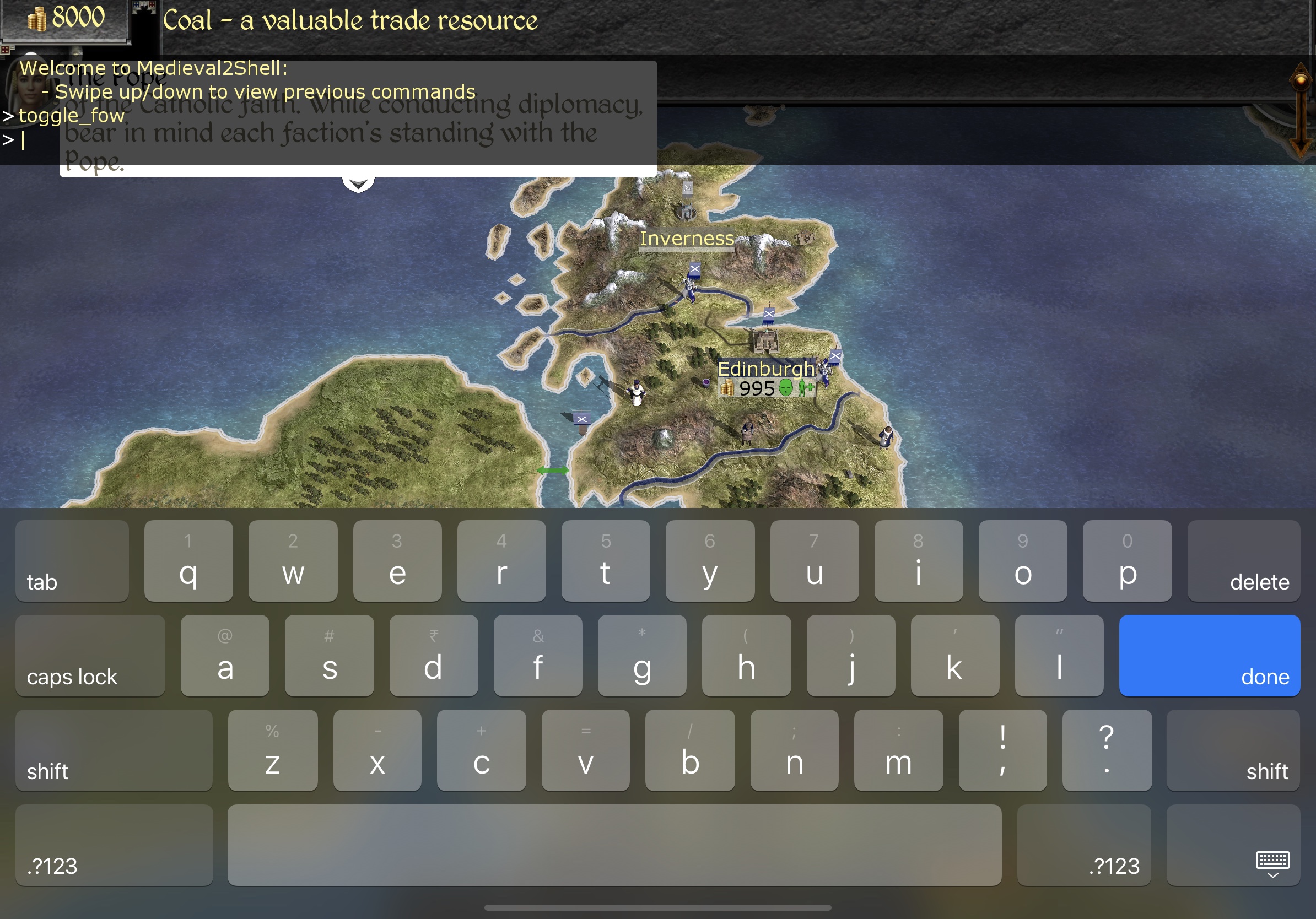 Rome: Total War showed me how amazing Jeff van Dyck's music is, but I think Total War: MEDIEVAL II is a lot better overall. I haven't heard the music from the Kingdoms expansion yet, but right now I'd say this music is top tier. I've been listening to it even when I'm not playing the game. It is a shame that this music seemingly isn't available for purchase outside the long out of print limited edition for the original PC release.
In future updates, we will likely be getting a fix for the orientation trouble thanks to notch devices, but I'd also like to see some interface improvements for the unit formation which is a bit hard to do on an iPhone given how much you cover the screen when you do it. I know this was likely very tricky to adapt, but it is the only aspect of the touch controls that doesn't feel as natural. If you aren't a fan of touch controls and still want a modern version of Total War: MEDIEVAL II, the iPad version has full support for keyboard and mouse controls. I haven't been able to test those yet, but it is worth keeping in mind if you'd like to play like you did before or want more precision.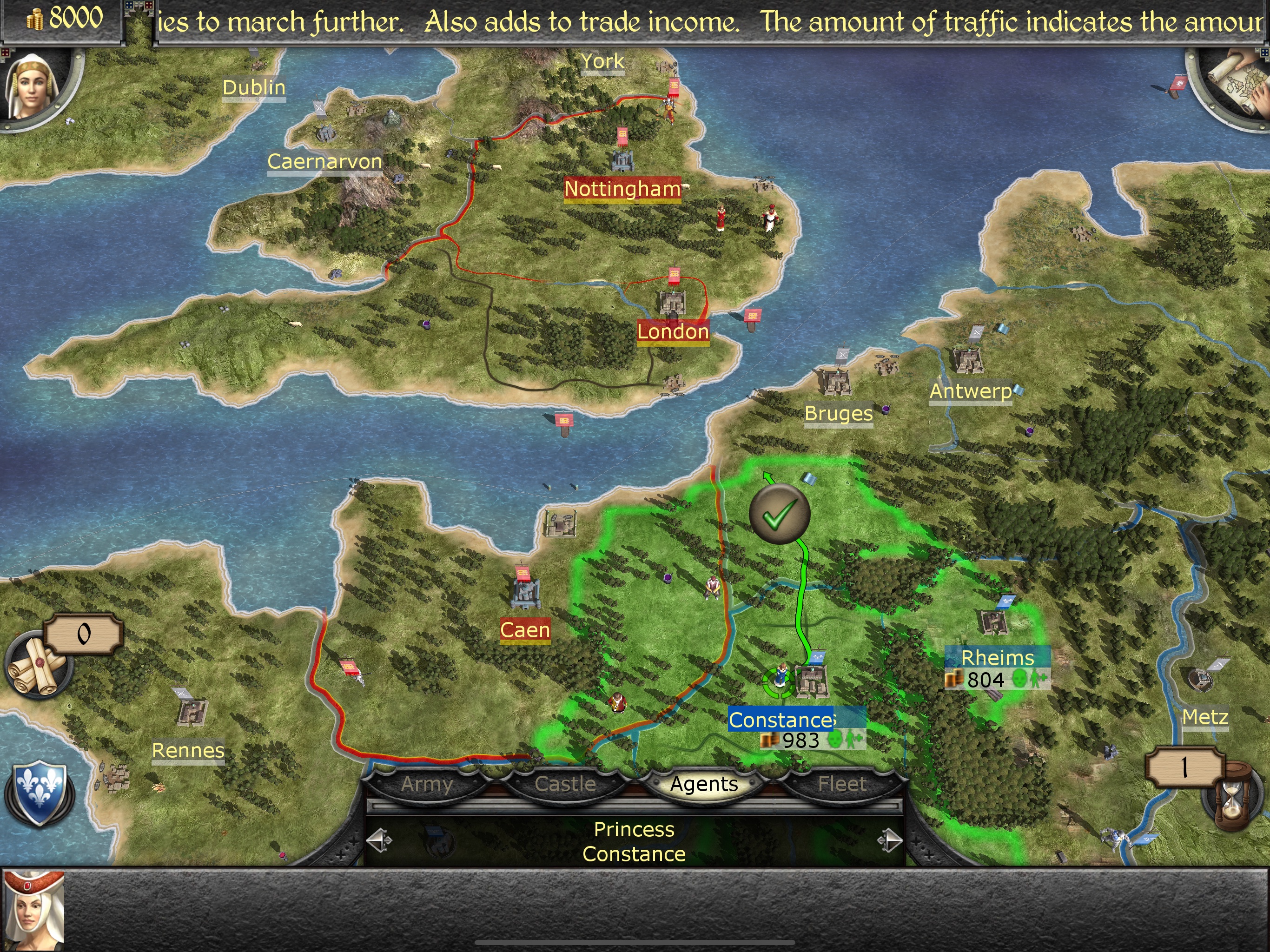 Having played Total War: MEDIEVAL II through Feral Interactive's mobile release and then playing the early parts of the campaign through Total War: MEDIEVAL II Definitive Edition on Steam, I feel like all the work done for improving the interface and assets with a few new features have to go into a potential remaster of Total War: MEDIEVAL II for PC like we had Rome: Total War Remastered, but I don't want to digress too much. It just feels like Feral Interactive's awesome work in modernizing these PC classics should be brought to the original platform as well in some form. I know I will definitely buy a remaster for PC.
As with other Feral Interactive releases, Total War: MEDIEVAL II has robust iCloud save support. I've been able to move over without issues from iPad to iPhone. You are prompted when changing devices to select local or cloud save to prevent any potential issues as well. Including different turns across different save files being detected and you being able to review issues individually. I wish other developers of premium iOS releases could implement as robust save syncing over iCloud as Feral Interactive have done over the years.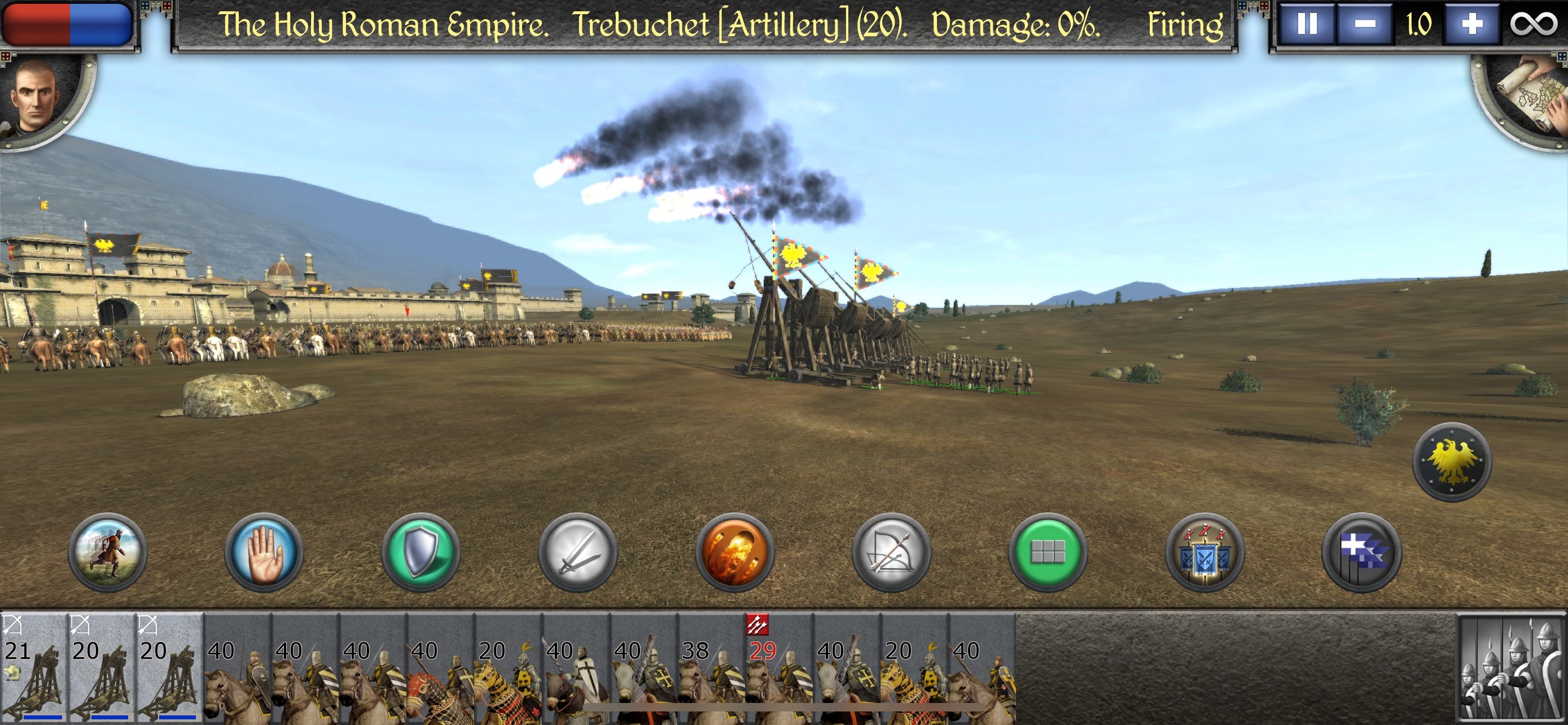 Feral Interactive have done a brilliant job here in bringing another true PC classic game to mobile devices. If you enjoy strategy games and don't mind spending a bit of time adjusting to the interface, I can't imagine anything better for you than Total War: MEDIEVAL II. I enjoyed my time with Total War: MEDIEVAL II on iPad a lot more than iPhone though. If I had a bigger screen on my iPhone, I might've enjoyed it more, but the iPad Pro version looks and feels amazing. I hope some of the draw distance / pop in issues can be addressed on my iPad model in potential future updates, but barring that, this is basically exactly what you should expect from a masterclass conversion from Feral Interactive for tablets. Total War: MEDIEVAL II is absolutely worth the asking price (and a lot more) if you have a modern iOS device to play it on.