This week's Apple Arcade roundup has updates to four amazing games on the service and the addition of two new games. The first new game is Castlevania: Grimoire of Souls () from Konami. If the name sounds familiar, Castlevania: Grimoire of Souls was actuall a free to play game that was shut down following a soft launch from a while ago. Jared detailed all of this here. It has returned as an Apple Arcade exclusive and is a brand new Castlevania game featuring music by Michiru Yamane and designs by Ayami Kojima. It includes 60 levels and controller support. You play as Alucard and unlock more characters with their own combat styles. You can get Castlevania: Grimoire of Souls on Apple Arcade here. Watch the launch trailer below:
The second new game for this week is Temple Run: Puzzle Adventure from Scopely. Temple Run: Puzzle Adventure sees the franchise return as a match 3 puzzle game. It includes various power ups as well as you help Scarlett Fox try and become a Temple Champion. If you'd like to check Temple Run: Puzzle Adventure out, you can get it here on Apple Arcade.
Barring the new releases, this week has some great updates. The first major update is Fantasian from Mistwalker getting its new game plus and Void Realm update. You need to have found all your party members and awaken all divine artifacts to unlock new game plus mode among a few other requirements mentioned on the App Store page. The Fantasian 2.5.0 update also adds the end-game dungeon Void Realm. This dungeon will let players upgrade weapons even further and earn more powerful gems. Watch the Fantasian 2.5.0 update trailer below:
Taiko no Tatsujin: Pop Tap Beat from Bandai Namco Entertainment added 5 songs today including the Indiana Jones theme, Katamari Damacy main theme, and one song released to celebrate 20 years of Taiko no Tatsujin. More songs are planned for future updates. I'm very glad to see the Katamari Damacy theme get added because that game has one of the best soundtracks of all time. Grindstone from Capybara Games now has a small reward for sacrificial runs in the daily grind, a new location available, and more. Grindstone is a game I keep playing on iPhone and Nintendo Switch so I'm glad to see it continue to get updated on a regular basis. The final big update of the week is SP!NG from SMG Studio. SP!NG gets a new chapter with 18 levels, a new mechanic (power anchor), a new Halloween theme, new achievements, and more. SP!NG is another game I'd recommend checking out if you're new to Apple Arcade. One of the best ones for me.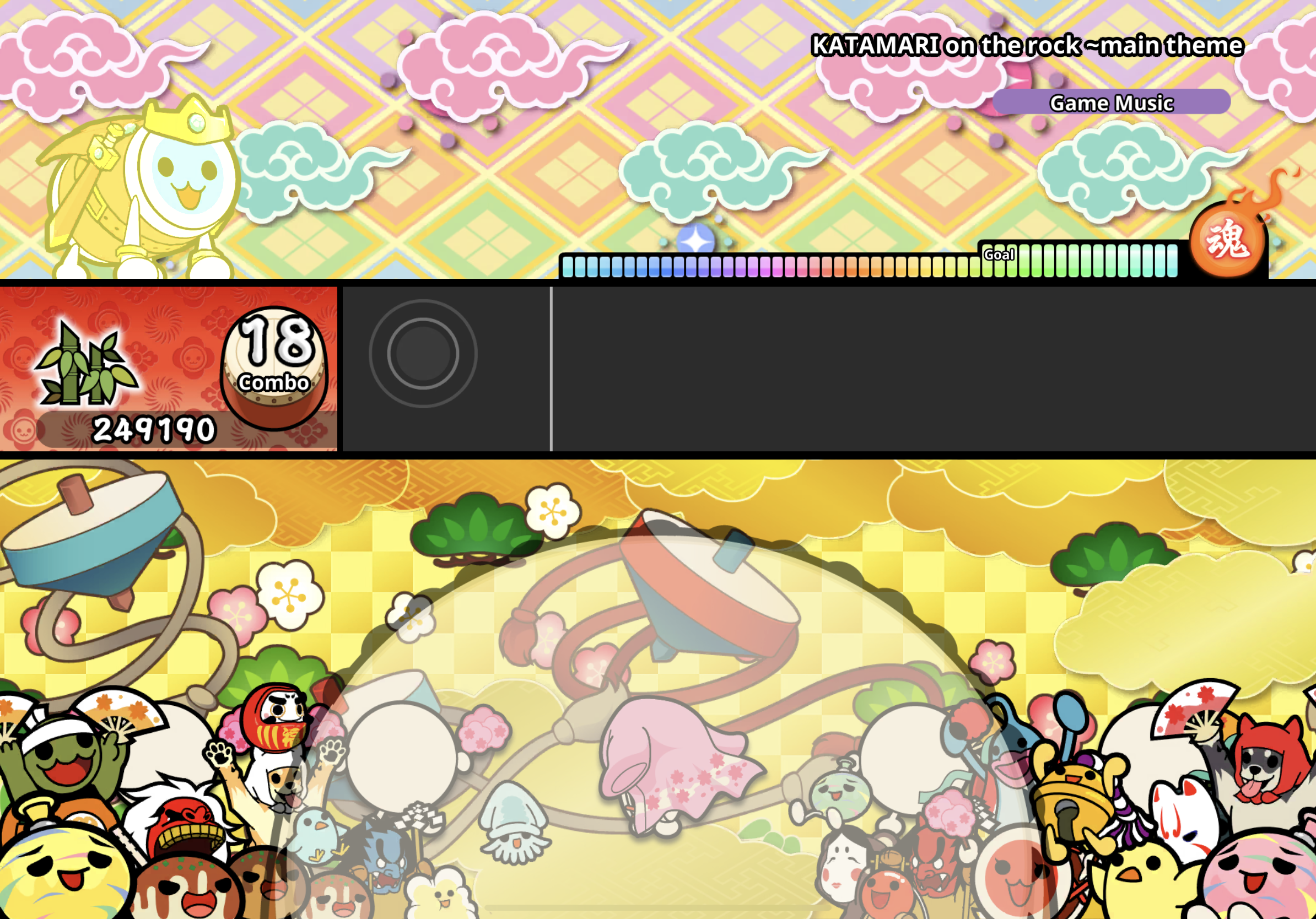 Check out our forum threads for Castlevania: Grimoire of Souls here, Temple Run: Puzzle Adventure here, Fantasian here, Grindstone here, SP!NG here, and Taiko no Tatsujin: Pop Tap Beat here. Head over to our dedicated Apple Arcade forum for discussion on the service and every game included here. What have you been playing recently on Apple Arcade?