Hello gentle readers, and welcome to the SwitchArcade Round-Up for June 7th, 2021. In today's article, we've got a bunch of reviews for you to check out. Sumire, Earth Defense Force: World Brothers, Sludge Life, Motif, and My Child Lebensborn get discussed and rated in the usual manner. After that, it's new release time! A few great games hit over the weekend, including Griftlands, Mighty Goose, and Umurangi Generation. We have summaries of all of them. Finally, the usual lists of incoming and outgoing sales for you to look over. Let's get to work!
Reviews & Mini-Views
Sumire ($14.99)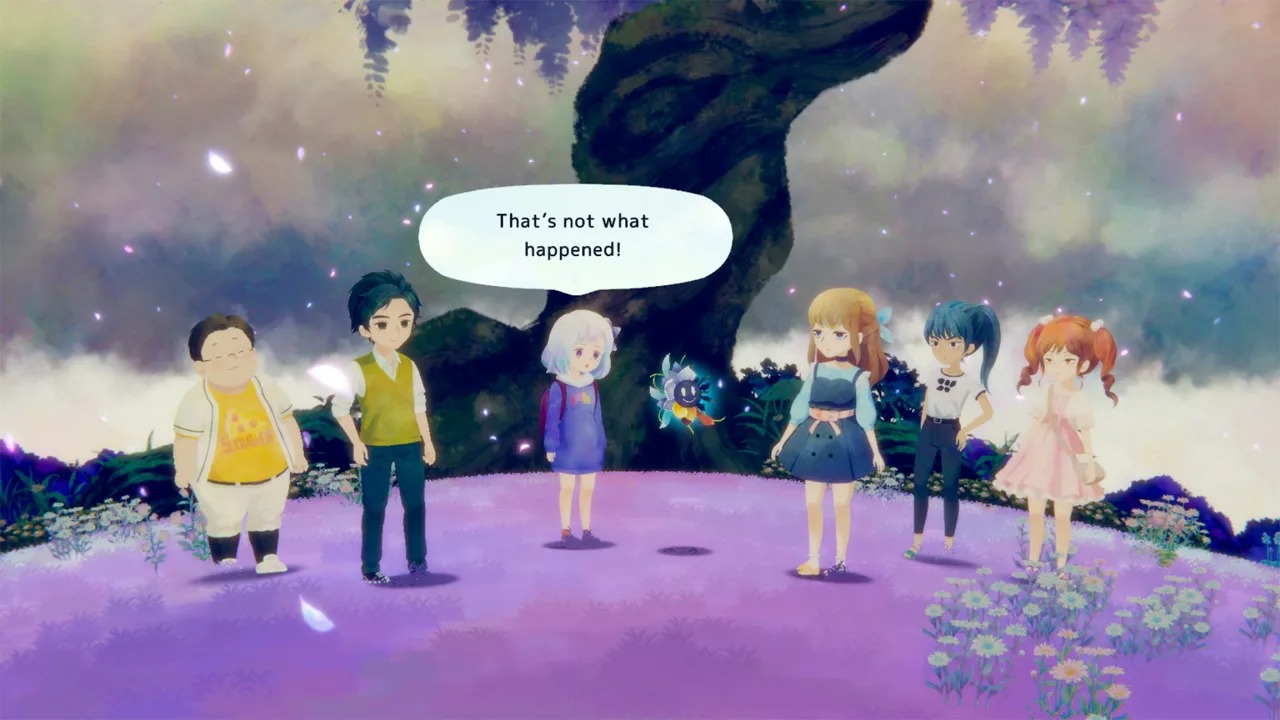 Sumire hit me like a ton of bricks. It's a narrative adventure game with some very light puzzle-solving and a few mini-games, set in a weird, dream-like 3D-2D world. A girl named Sumire is in a bad way. She barely sees her father, who spends most of his time working in the city. Her mother is withdrawn and seems to be depressed. She's lost the few friends she once had. Her grandmother has passed away, and that seems to be when things started to really go wrong. One night, her grandmother appears to her in a dream, but Sumire couldn't hear what she was trying to say. She wakes up and begins what seems like an ordinary day.
Things take a turn for the strange when a most unusual flower appears. It's a spirit, and it has just one day to spend in the human world. It wants to see as much as it can in its short time, and asks Sumire to help. If she can help the spirit have a wonderful day, she just might be able to meet her grandmother one more time, the spirit says. Pushing against all of her recent habits, she heads out into the world, equipped with a list of things she wants to do on this one special day. Your goal is to help her check things off of that list. Along the way, others will ask Sumire for help. It's your choice if you want to assist them or not. You only have one day, after all.
In practice, there's no actual time limit. Not as far as I can tell, anyway. Certain narrative events push the clock forward, and some tasks can only be done at specific times, but you won't be punished for wandering around. Feel free to take your time and poke around. There are some interesting secrets to find, and you'll need as many coins as you can scrounge up. Most of the puzzles involve finding the right item to take to the right character, but some of them simply require you to talk to the right individual. Depending on how you resolve situations, you'll earn good karma or bad karma. If you want things to end well for Sumire, you should aim for the former. It's not always exceedingly clear what the right thing to do is, but if you trust your common sense over your "game" sense, you'll be fine.
The gameplay isn't really the special part of this game, though. It's fine, but if I were judging the game on that point alone I wouldn't be terribly excited. The presentation is excellent, with a unique visual sense and suitable tunes backing it, but that's not the main selling point either. Rather, it's the story and characters that make Sumire great. It's playing with so many concepts, some of which are very complex, and it handles them with sincerity and care. There are quite a few characters in this relatively small world, some with very small parts, but they all serve their role in building the atmosphere.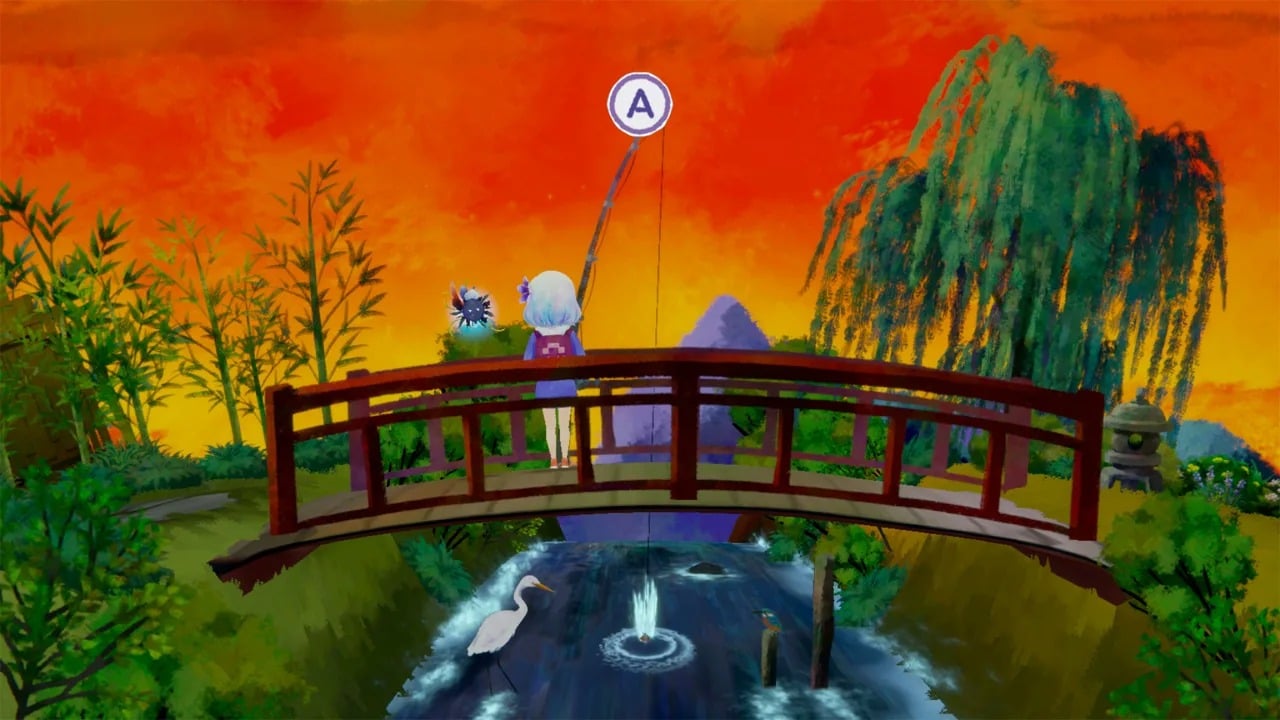 It's a very emotional story, one that is overall quite uplifting but also incredibly sad in places. There aren't many simple answers for Sumire's problems, and the game doesn't pretend there are. By the time I reached the end, my emotional investment in Sumire's life had reached a tipping point. When the release finally came, I was wrecked. If you like narrative adventures, you owe it to yourself to share one perfect day with Sumire.
SwitchArcade Score: 4.5/5
Earth Defense Force: World Brothers ($59.99)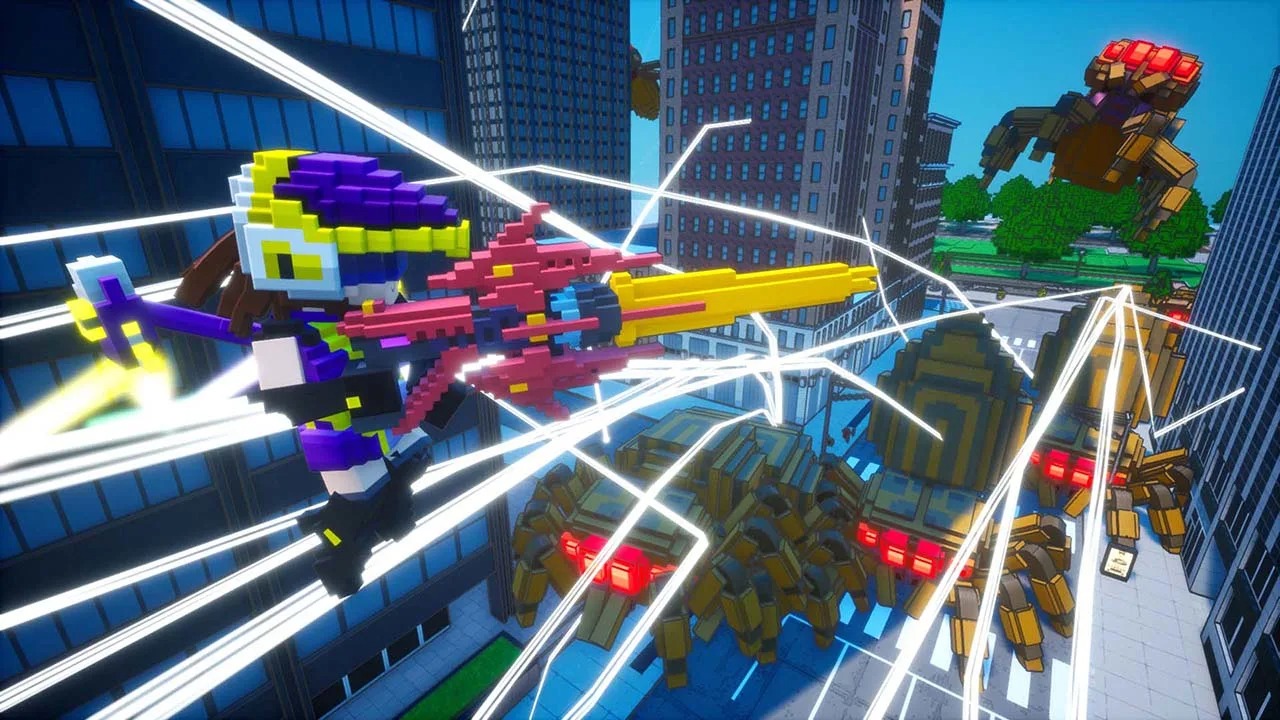 Earth Defense Force: World Brothers is an absolute tech mess on the Switch, there's no two ways about. From resolution to framerate to polygon glitches to load times, there is no box pertaining to performance issues that this game doesn't tick at one point or another. If that bothers you, bail out now. This isn't going to go well for you. But here's the weirdest thing about it all: I had a blast with this stupid game anyway. The shooting action is fun, it's forgiving enough that the tech issues don't matter as much as they might in a more precise game, and there's a lot of variety for what could have been a very repetitive concept.
Extraterrestrial creatures are invading, and it's up to you and your team to drive them off. You start off with a single character, but each mission gives you the chance to recruit more characters to your cause. You can bring up to four into any mission with you. You'll also find upgrades and gear, enabling you to power up your favorites. The tongue is planted firmly in cheek here, with many of the recruits named after a particular country and leaning hard into a stereotype associated with it. Each one packs their own special abilities, and it's a lot of fun experimenting to see which ones suit your playstyle.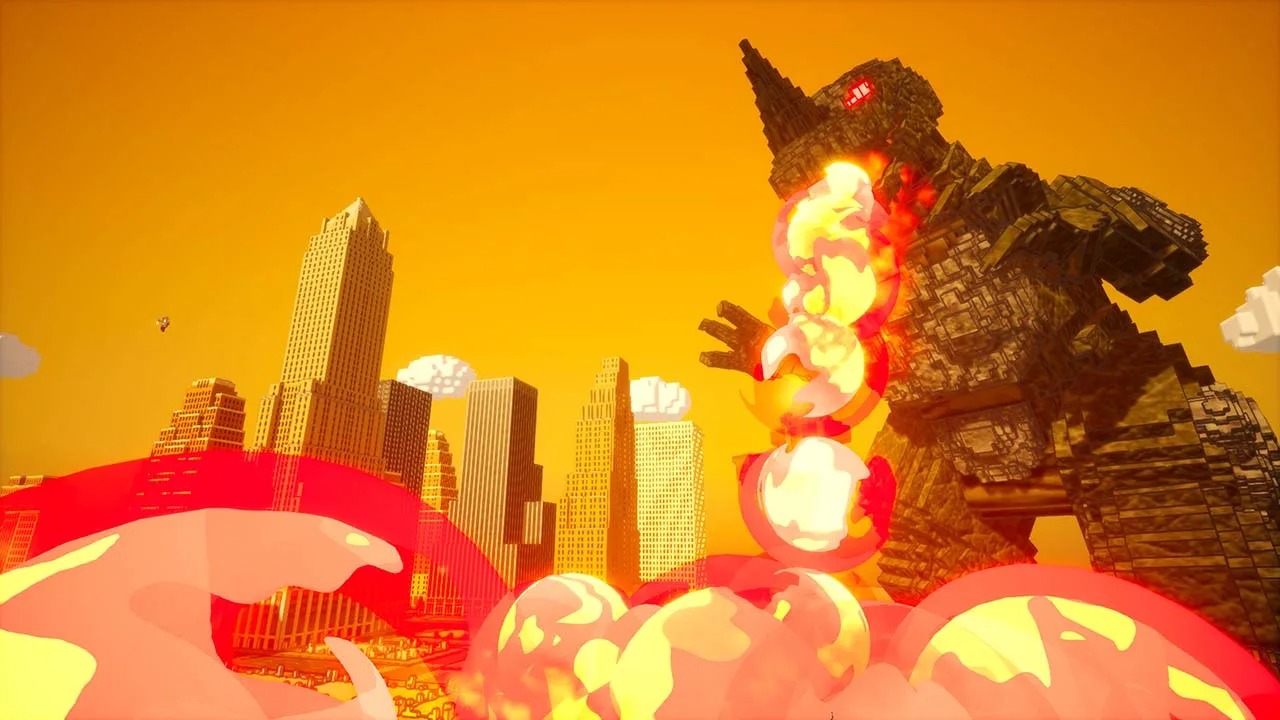 While there's plenty of enjoyment to be had in the single player mode, you can also head online and team up against the swarms with some friends. My experience with the online play was smooth, at least as far as latency went. I could see myself spending a lot of time playing this online in the future. I'd imagine the game would be even better on a console that runs it better, but you won't have a miserable time with this Switch version provided you're not terribly sensitive to performance-related issues. Even with the blocky style, coming out on top of a drag-out battle with massive groups of bugs and other creatures is an intense high.
SwitchArcade Score: 4/5
Sludge Life ($14.99)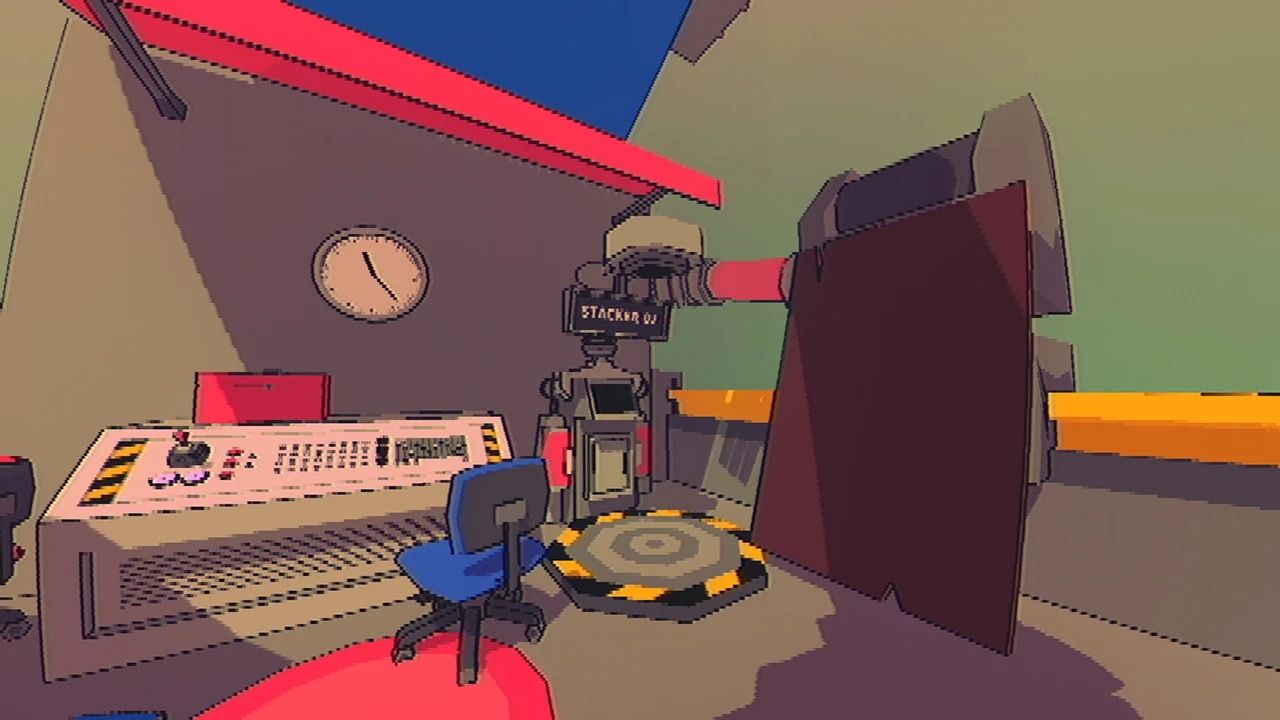 If you're the sort of player that needs guidance in a game, you're going to hate Sludge Life. You're dropped into a world without so much an overall goal, and left to your own devices to find things to do. After a bit, you might surmise that there are a number of places you can tag with your graffiti. Is that the goal? Maybe activating all of the teleport locations is the goal. Maybe you should try to play all the mini-activities? Perhaps it's all of those things. Perhaps it's none.
The star of the show is that weird world. It's gross, filled with slime and unhappy people. There are signs everywhere encouraging you to smoke the world's popular brand of cigarettes. Some people are at their jobs, and don't seem too into that idea. Others are in their homes, and they're not doing much better. There are lots of odd things to stumble across, and if you don't look for them the game certainly won't point you at them. It won't point you at anything. It's a bizarre place, and there's some fascination to be found in exploring it. But what you get from it is going to depend on what you put into it.
SwitchArcade Score: 3.5/5
Motif ($2.99)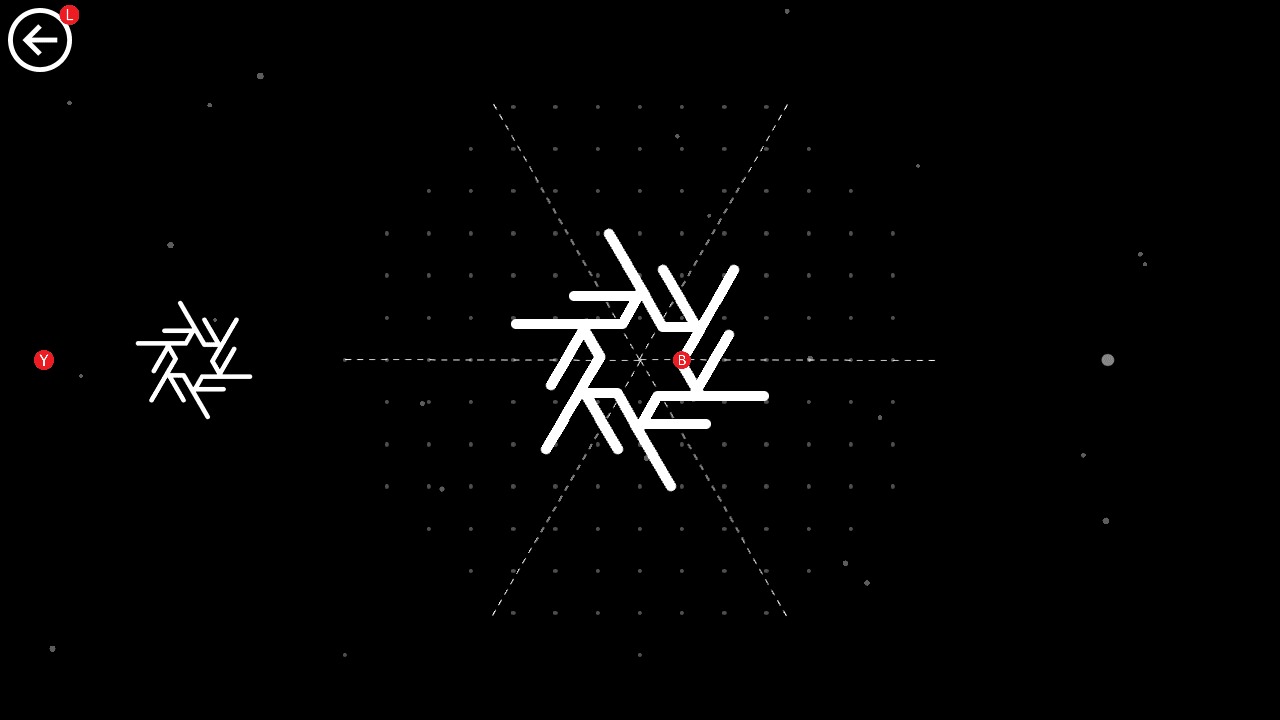 It's always nice to encounter a puzzle game with a fresh mechanic that works. It's even better when it's this cheap. The idea here is that in each stage you're given some kind of geometric design that you have to recreate. You're given one or more pieces and need to rotate, twist, stretch, or collapse them in order to match the target. Once you do, you're on to the next stage. It's incredibly easy at first, particularly when you're only given one piece to work with. As the game progresses, the puzzles become very tricky indeed. Somehow, you get over two hundred of these puzzles for your three bucks. It gets a bit repetitive after a while, and fresh gimmicks are few and far between, but I certainly can't argue that puzzle fans won't get their money's worth from Motif.
SwitchArcade Score: 3.5/5
My Child Lebensborn ($8.99)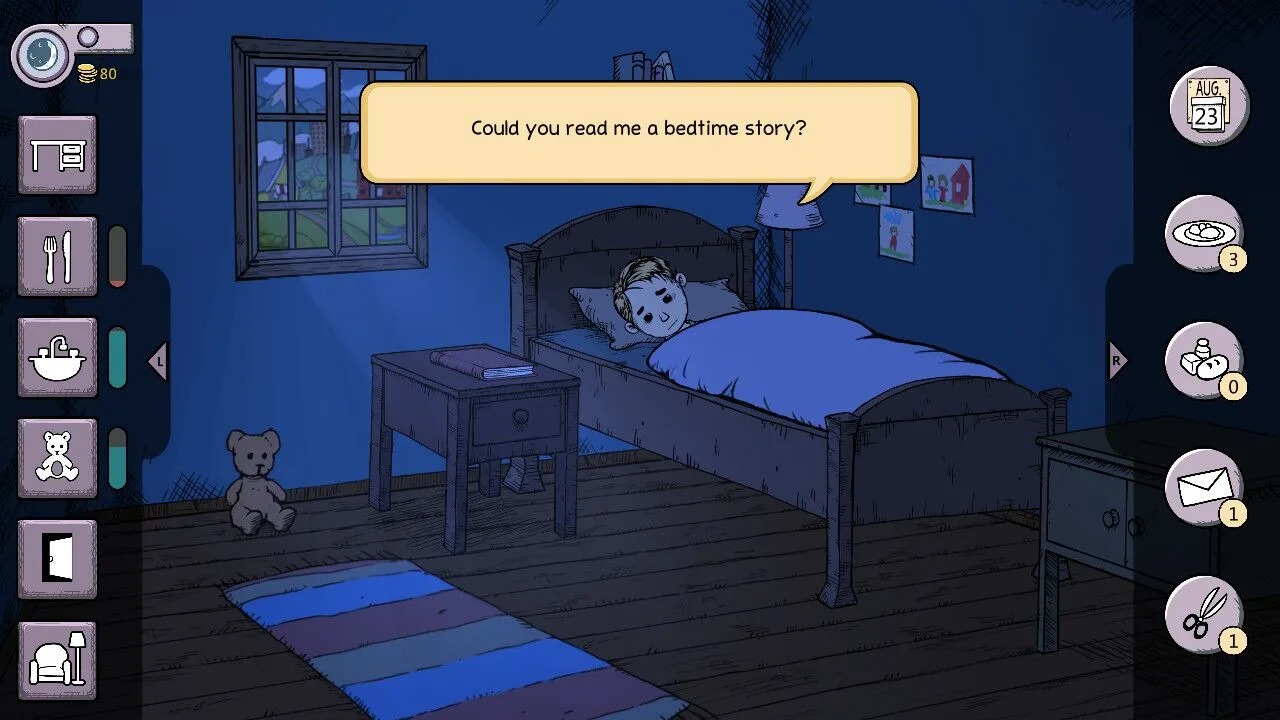 Based on real events, My Child Lebensborn sees you taking care of a child in Norway after World War 2. This child's father was a Nazi, which isn't something the little one understands or cares about before they attend school. Unfortunately, the child's parentage is known to others, and after starting school the child begins to be bullied and ostracized. This is a child-rearing sim where you need to take care of basic needs like food and hygiene, but also have to try to help them with the treatment they are receiving from others. It's an interesting and educational game to experience, but some awkward controls make it far more clumsy to play than any menu-based game ever should be. Worth a play on mobile, but I'm not sure I'd recommend this version if you have other options.
SwitchArcade Score: 3/5
New Releases
Griftlands ($19.99)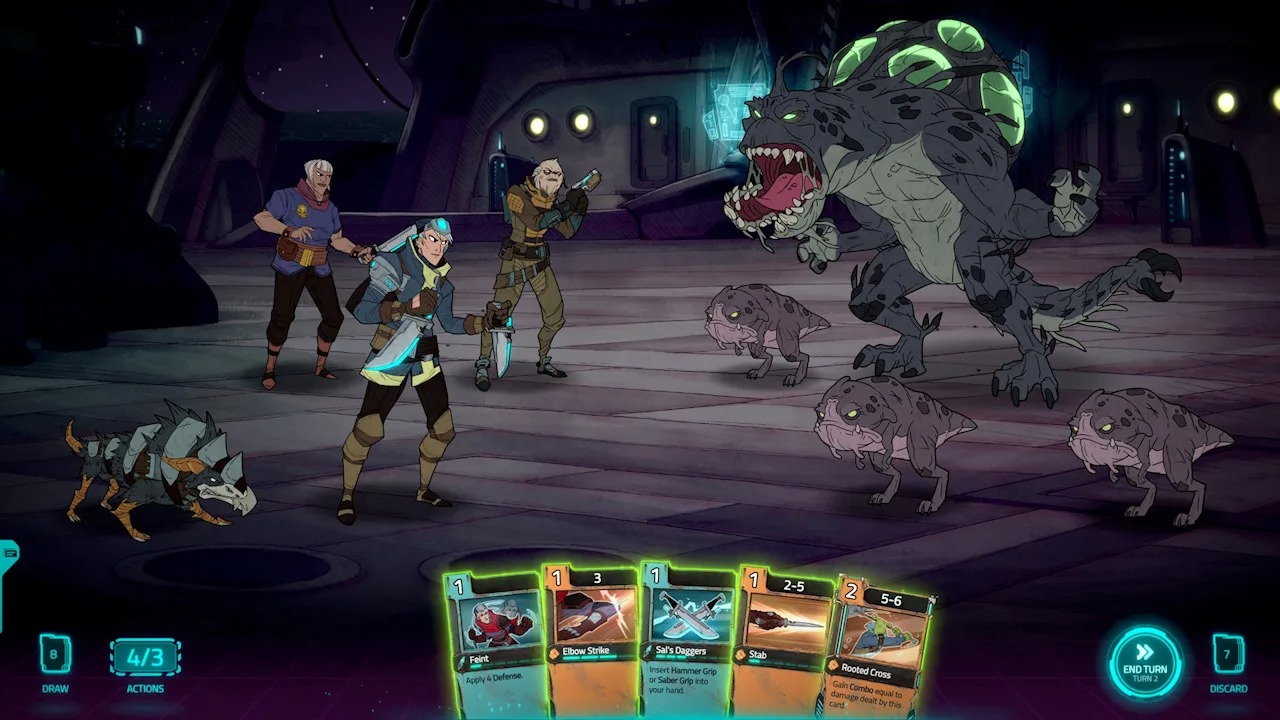 SwitchArcade Highlight!
Okay, you can see the screenshot. You probably have a good idea of what sort of game this is just from that. This comes from Klei Entertainment, and if there's anyone out there these days that knows how to make a fun game, it's them. Griftlands is a deckbuilding roguelike with three different campaigns, one for each of its main characters. It looks great, plays well, and even has a decent story. I don't think it does anything that will win over people who don't care for this genre, but if you've enjoyed games like Slay the Spire or Darkest Dungeon, you'll probably have a great time here.
Mighty Goose ($19.99)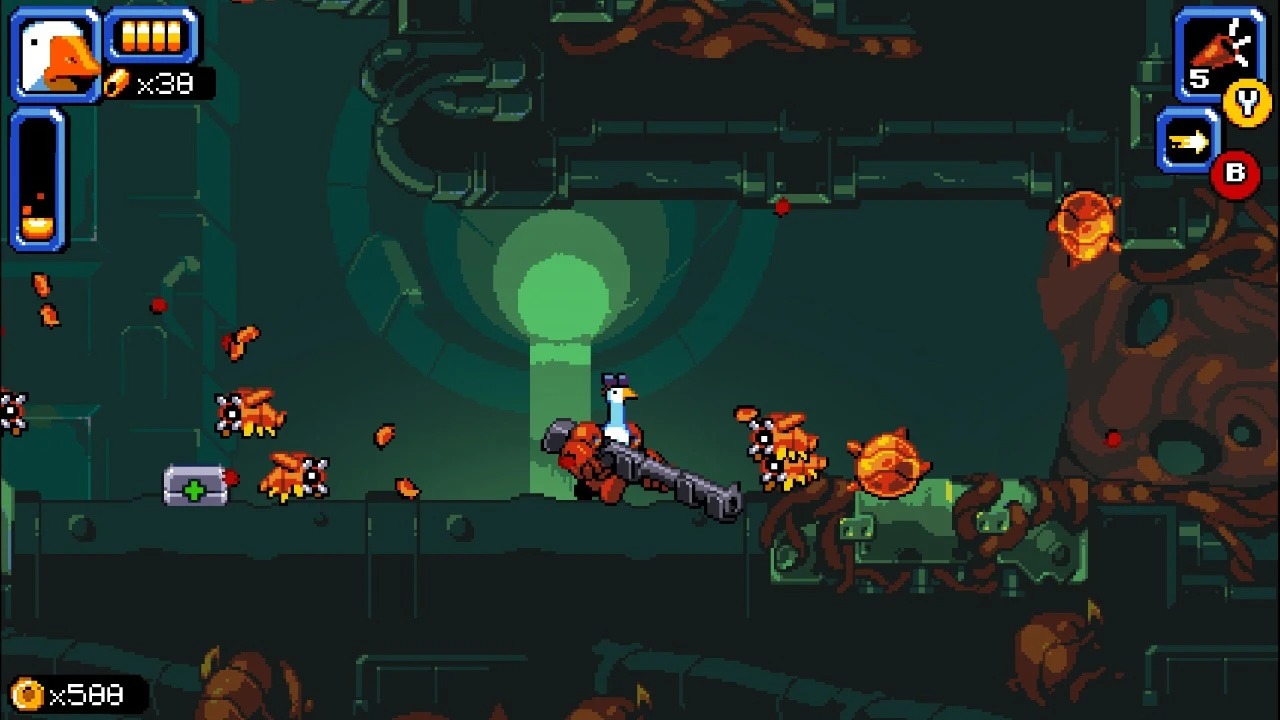 SwitchArcade Highlight!
Imagine harnessing the rage and power of a goose for the forces of good. That's the idea behind Mighty Goose, a wild run-and-gun-and-honk game from the folks at Blastmode and Playism. It feels like a hybrid of Contra and Metal Slug, and that's a great place for a game in this genre to be. There are upgrade chips, secondary weapons, and assist characters for you to find and use as needed, and an assortment of cool vehicles to ride for a temporary power boost. I'll have a review of this one soon, but so far I really like it a lot.
Umurangi Generation Special Edition ($24.99)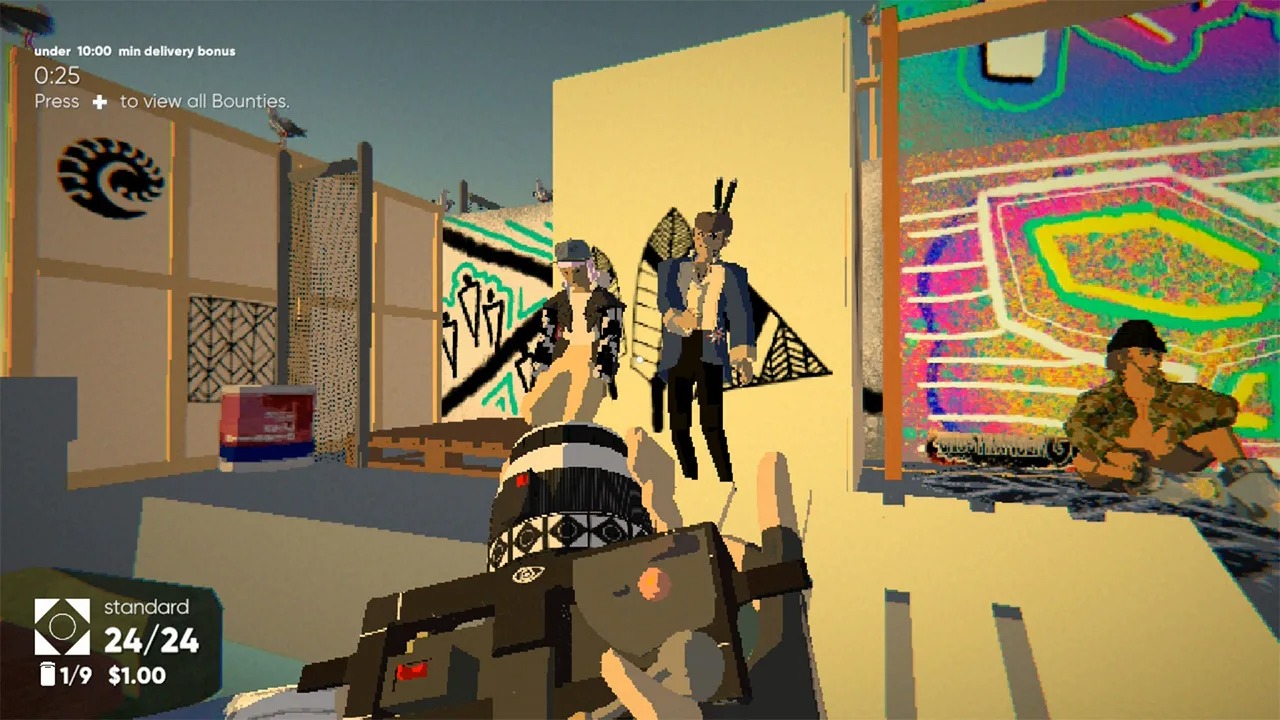 SwitchArcade Highlight!
This is a first-person photography game with a striking visual presentation evocative of the early 32-bit generation of games. You're given assignments and need to head out into the world and take the shots as you see them. Once you're satisfied with your pics, you can send them in and get paid. Beyond simply taking photos, you can explore the world to find various secrets and collectibles to earn new camera equipment. Stepping past the solid mechanics, there's a real mood to this game that sets it apart. You really need to be into the idea of photography for it all to click properly, but this is a truly unique and interesting game.
Pyre on Fire: Ten Pages ($10.00)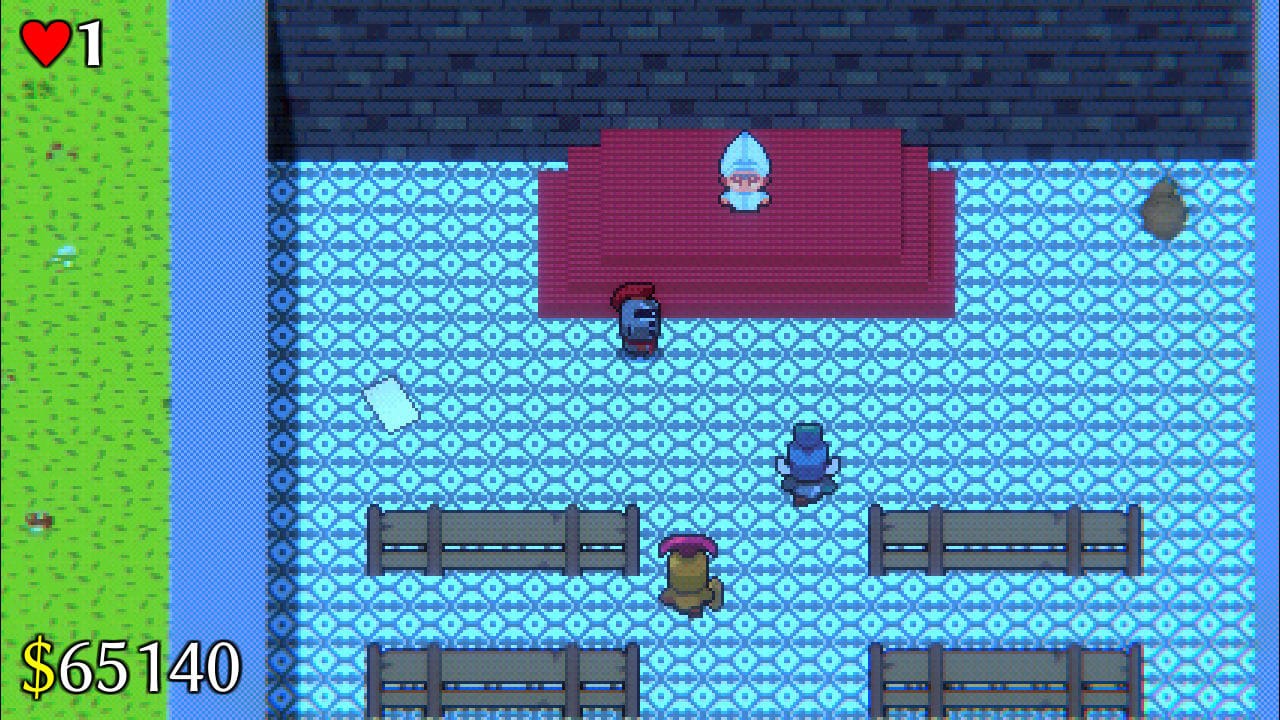 One dollar for each page, it seems. So, this is a game where you explore a world to try to find ten lost pages that are hidden somewhere around. Talk to NPCs, solve some light puzzles, and do whatever else you need to in order to find those pages. This game is so proud of the fact that it has support for eight languages that it made the language setting screen its primary screenshot on the eShop and mentions the feature in its tagline. That probably says more about the game than anything I could ever write here.
Caesar Empire War ($4.99)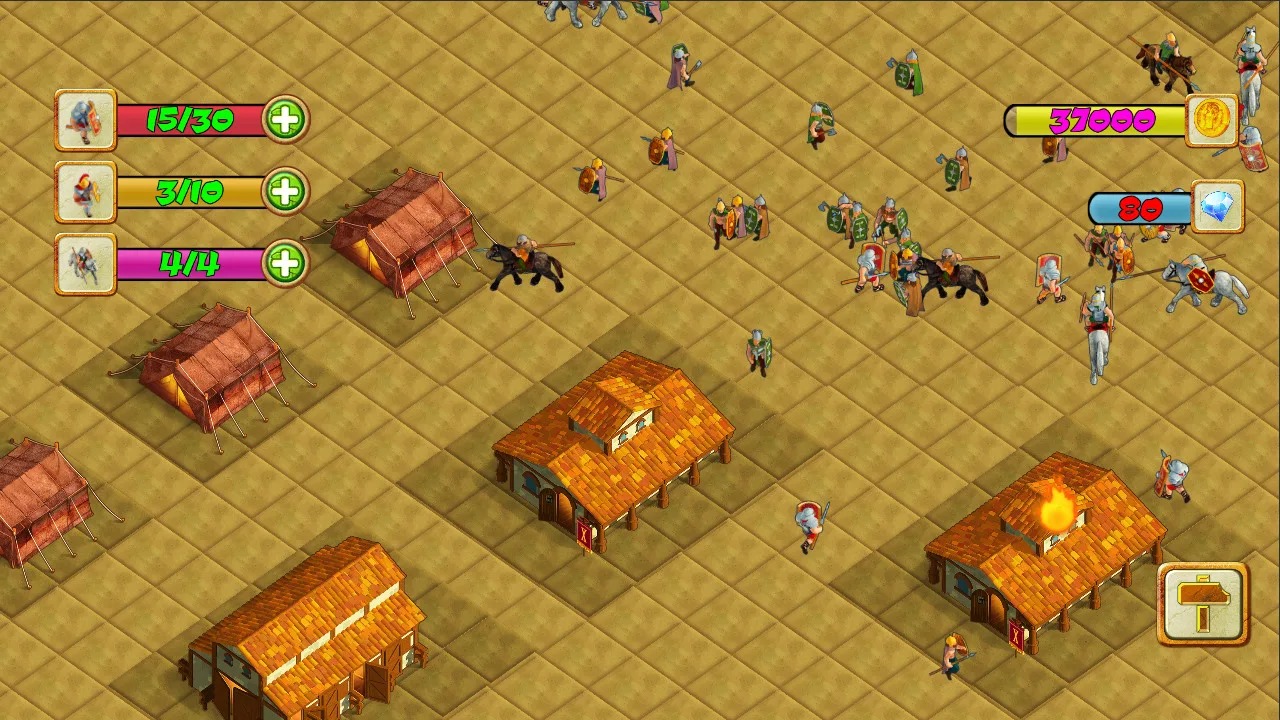 Pix Arts has a five-dollar strategy game for you that can only be played in handheld mode, and it's exactly as good as it sounds. Build your camp, attack your foes, and take over the game world one piece at a time. I applaud Pix Arts for trying something this ambitious given their, er, modest skills, but you're better off keeping the fiver in your pocket.
Retrograde Arena (Free)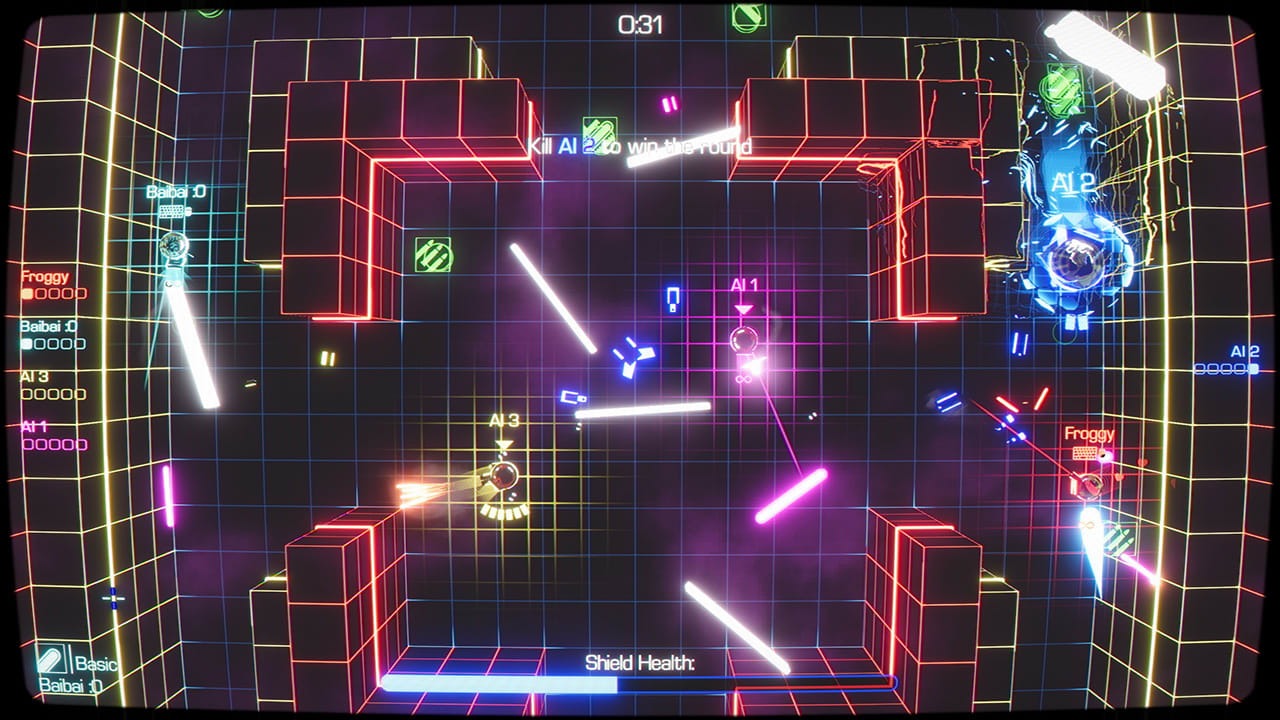 I have no idea what the catch is with this one, friends. It's a twin-stick shooter where you propel yourself with your weapons, playable against AI opponents or other players in local or online multiplayer. Up to four players can play in the local multiplayer mode, while online offers thrills for up to six players at once. There are a few different modes, an assortment of weapons, and a handful of distinct arenas to do battle in. There are some customization options as well. As mentioned, this game is free to download and play, and as near as I can tell so far there isn't any sort of monetization to it. Strange.
Zombie Raid ($3.99)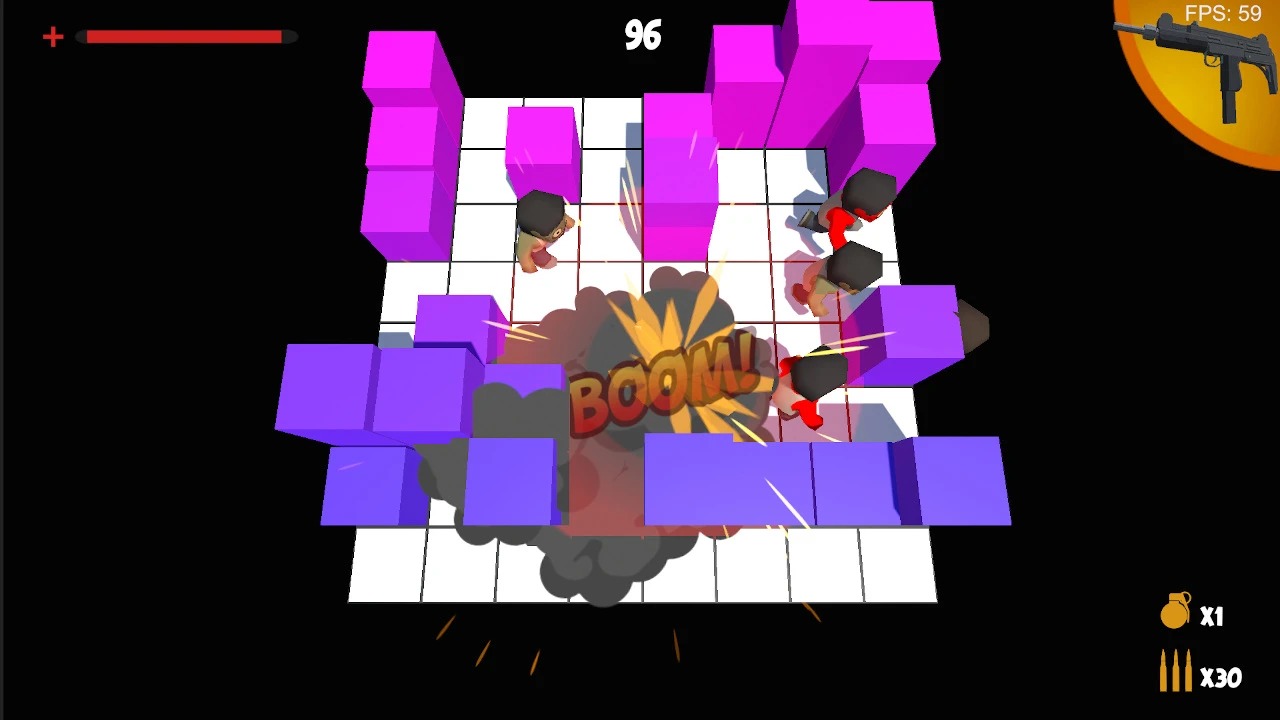 Pix Arts again. Well, sure. This is a top-down shooter with tiny square arenas differentiated by the placement of obstacles. Waves of enemies will attack, and you need to survive. There are a handful of different weapons you can use for that purpose, plus grenades for when you're feeling a bit frisky. The arena layouts are procedurally generated, so it's ostensibly a different game every time you play. I mean, it feels exactly the same, but it's not. Technically correct, so we are powerless to speak against it. Not a very good game at all, but you knew that already.
Head Games ($4.99)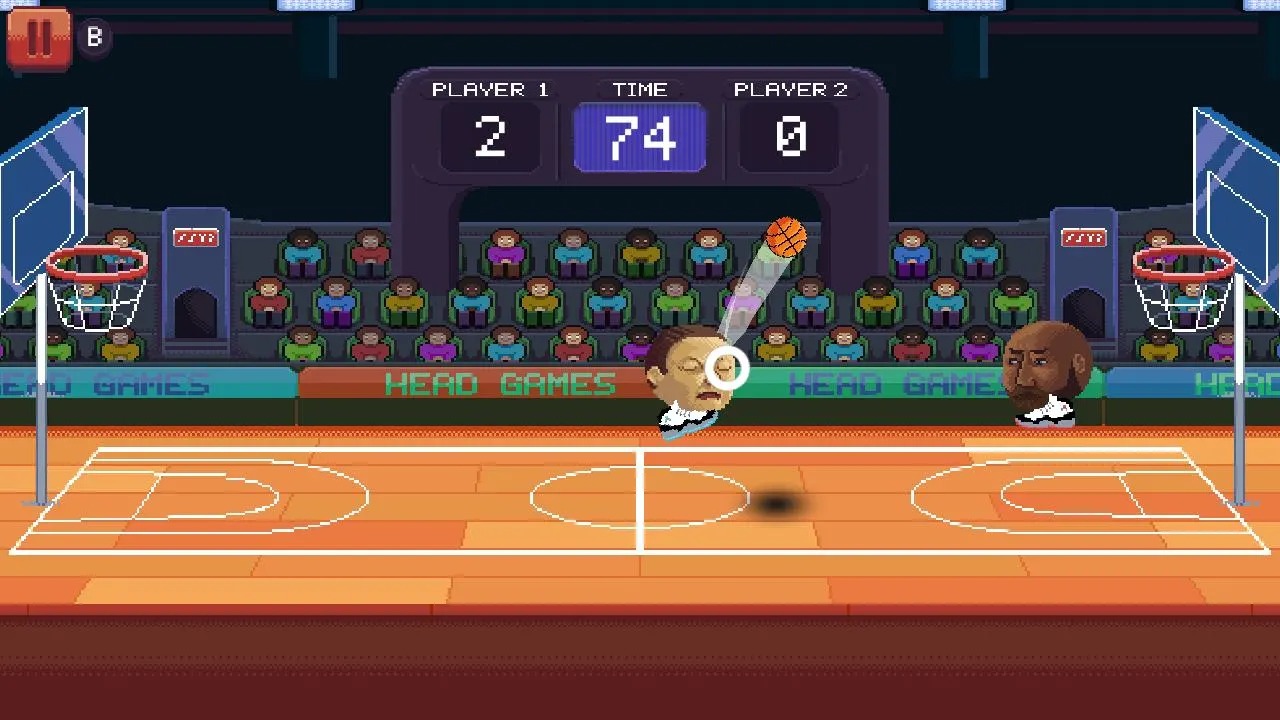 Piotr Skalski must have gotten good results from his terrible soccer game a week or two ago, because he's got what amounts to a reskin for us today. Horrifying large pixel-art heads on single shoes take part in three different sports: soccer, basketball, and volleyball. As you would expect, these are heavily simplified and somewhat abstract takes on the sports in question. You play against the AI or pull in a few friends for four-player local multiplayer. I doubt this is last such game we'll see from Piotr. At least it's cheap?
Sales
(North American eShop, US Prices)
Not a terribly long list of new sales to look at today, but there are a few things worth noting. Rigid Force Redux is a nice shoot-em-up that feels like an homage to R-Type. The Aery games are quite relaxing if you're looking to do that. Demon's Tilt is frequently on sale, but it's never a bad time to pick up that rather fine Devil's Crush-inspired pinball title. Not too much to get fussed about in the outbox, but I suppose if you want those Leisure Suit Larry games at a discount, now is the time to act.
Select New Games on Sale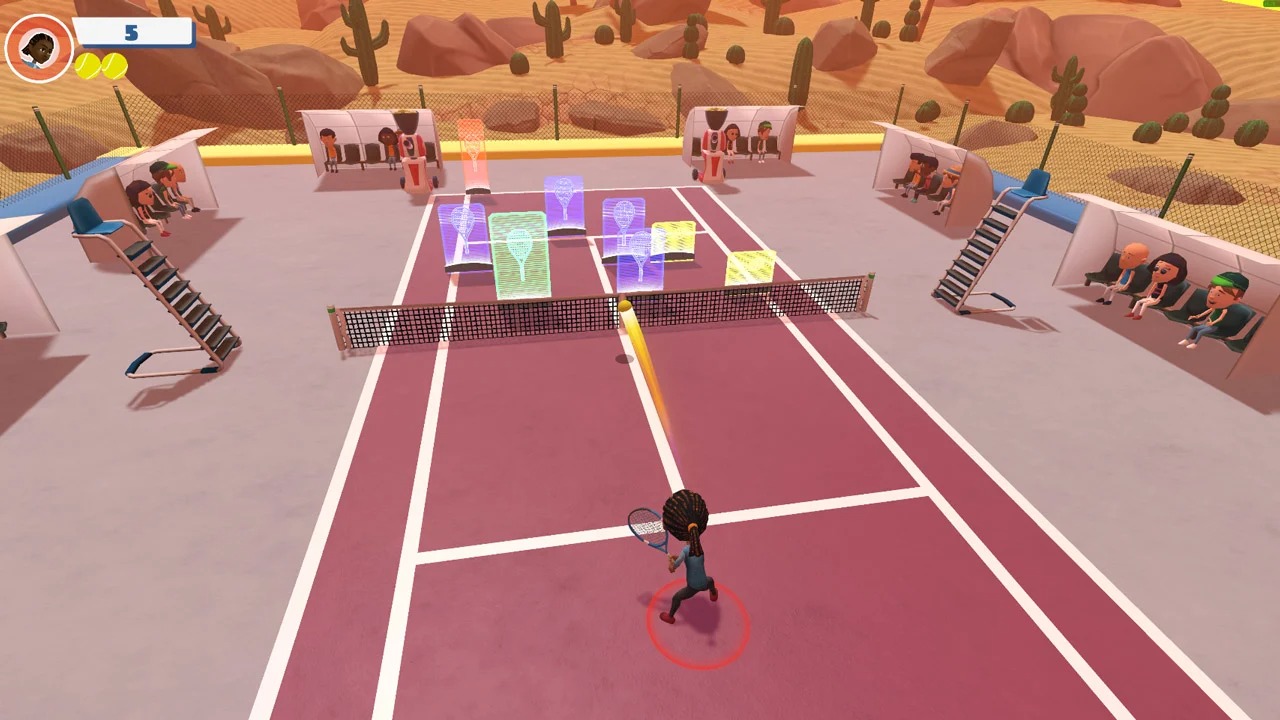 Instant Sports Tennis ($19.99 from $24.99 until 6/8)
Dirt Trackin 2 ($1.99 from $9.99 until 6/9)
Dirt Trackin Sprint Cars ($1.99 from $9.99 until 6/9)
Tiny Derby ($3.34 from $4.99 until 6/12)
Demon's Tilt ($11.99 from $19.99 until 6/12)
Hero Express ($3.24 from $4.99 until 6/13)
Firework ($9.74 from $14.99 until 6/13)
Espacio Cosmic Light-Seeker ($2.44 from $3.49 until 6/18)
Griftlands ($15.99 from $19.99 until 6/19)
Writhe ($7.49 from $9.99 until 6/20)
Rally Road: Crashy Car Racing ($1.99 from $4.99 until 6/21)
Super Korotama ($2.99 from $4.99 until 6/22)
The Savior's Gang ($2.99 from $4.99 until 6/22)
Steamroll: Rustless Edition ($6.99 from $9.99 until 6/22)
Tanky Tanks ($2.99 from $5.99 until 6/22)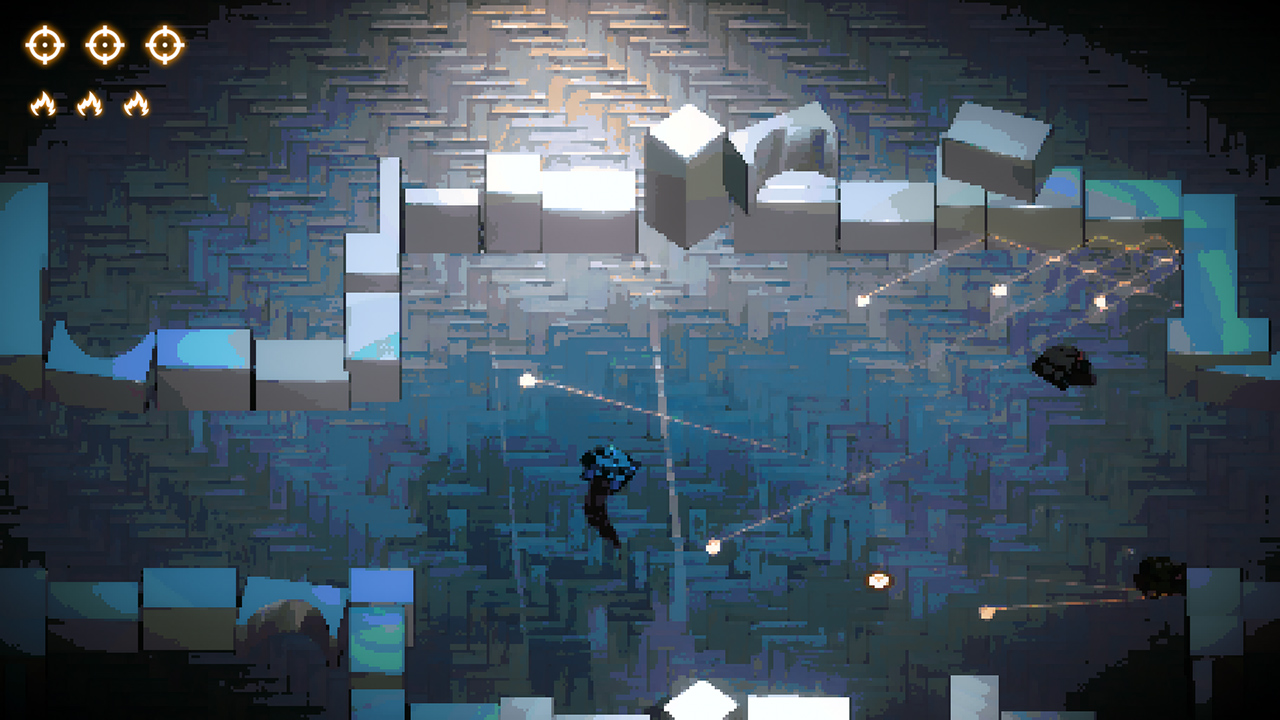 Retro Tanks ($2.99 from $5.99 until 6/22)
Aery: Little Bird Adventure ($3.49 from $6.99 until 6/22)
Aery: Sky Castle ($4.99 from $9.99 until 6/22)
Aery: A Journey Beyond Time ($5.99 from $9.99 until 6/22)
Rigid Force Redux ($9.99 from $19.99 until 6/25)
Donuts'n'Justice ($3.99 from $4.99 until 6/25)
Basketball Pinball ($2.00 from $2.99 until 6/25)
Galactic Trooper Armada ($2.99 from $5.99 until 6/25)
The Coma Recut ($7.49 from $14.99 until 6/25)
The Coma 2: Vicious Sisters ($7.49 from $14.99 until 6/25)
Bridge Constructor: The Walking Dead ($5.99 from $9.99 until 6/25)
Slime-san ($4.79 from $11.99 until 6/25)
Grand Prix Rock 'N Racing ($2.49 from $9.99 until 6/25)
Safety First! ($1.99 from $2.99 until 6/25)
Zombie Scrapper ($1.99 from $2.99 until 6/25)

Super Arcade Soccer ($2.02 from $6.99 until 6/25)
SturmFront The Mutant War ($7.99 from $9.99 until 6/25)
Top Gun Air Combat ($4.94 from $8.99 until 6/26)
Free Throw Basketball ($1.99 from $3.99 until 6/26)
Pyre on Fire: Ten Pages ($1.99 from $10.00 until 6/26)
Little Kite ($6.99 from $9.99 until 6/26)
Johnny Rocket ($3.49 from $4.99 until 6/26)
Tauronos ($4.89 from $6.99 until 6/26)
Restless Hero ($4.89 from $6.99 until 6/26)
My Little Fast Food Booth ($1.99 from $3.99 until 6/27)
Squeakers ($1.99 from $2.99 until 6/27)
Infectra ($1.99 from $3.99 until 6/27)
Island Maze ($1.99 from $2.99 until 6/27)
Sales Ending Tomorrow, Tuesday, June 8th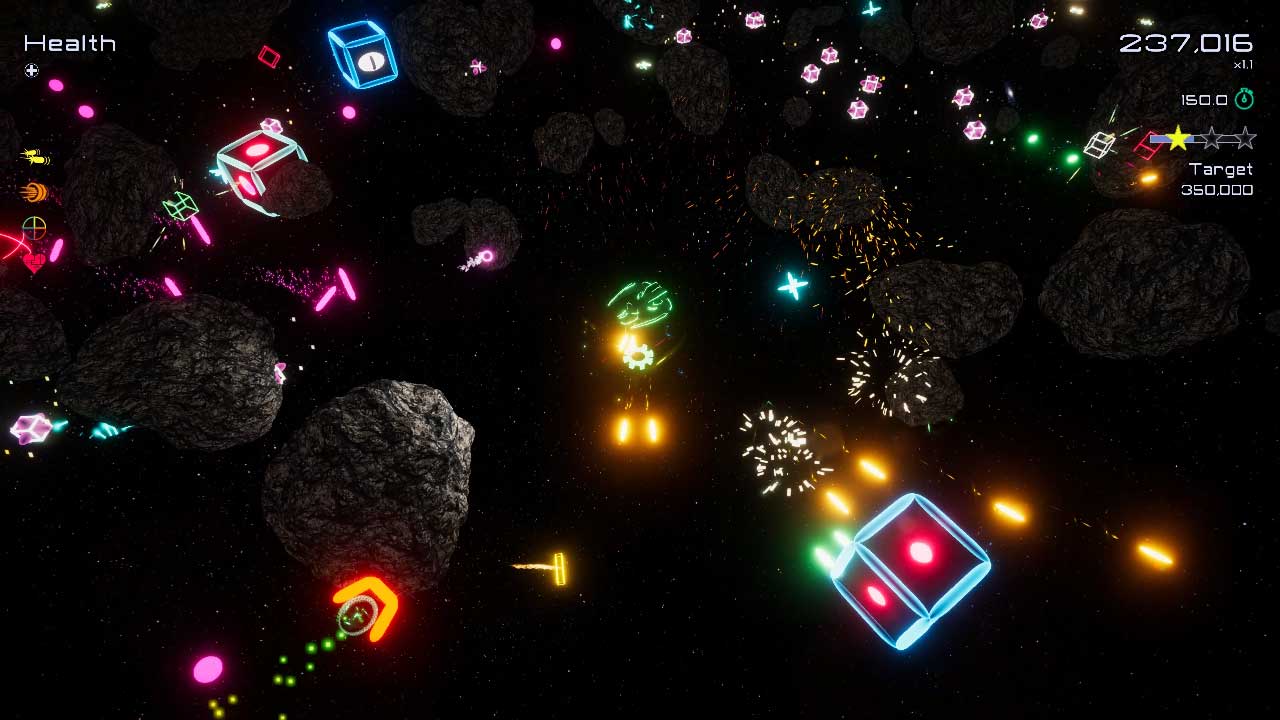 #Funtime ($6.62 from $14.99 until 6/8)
Almost There ($1.99 from $9.99 until 6/8)
Ary & the Secret of Seasons ($9.99 from $39.99 until 6/8)
Bear With Me: The Lost Robots ($1.99 from $4.99 until 6/8)
Breakpoint ($2.45 from $4.99 until 6/8)
Clustertruck ($7.49 from $14.99 until 6/8)
Community Inc ($8.99 from $14.99 until 6/8)
Croc's World 3 ($1.99 from $4.99 until 6/8)
Cubicity ($3.00 from $6.00 until 6/8)
Deadly Days ($3.79 from $18.99 until 6/8)
Degrees of Separation ($5.99 from $19.99 until 6/8)
Deleveled ($4.91 from $9.99 until 6/8)
Fracter ($3.43 from $6.99 until 6/8)
Garage ($8.99 from $14.99 until 6/8)
Gorilla Big Adventure ($2.49 from $4.99 until 6/8)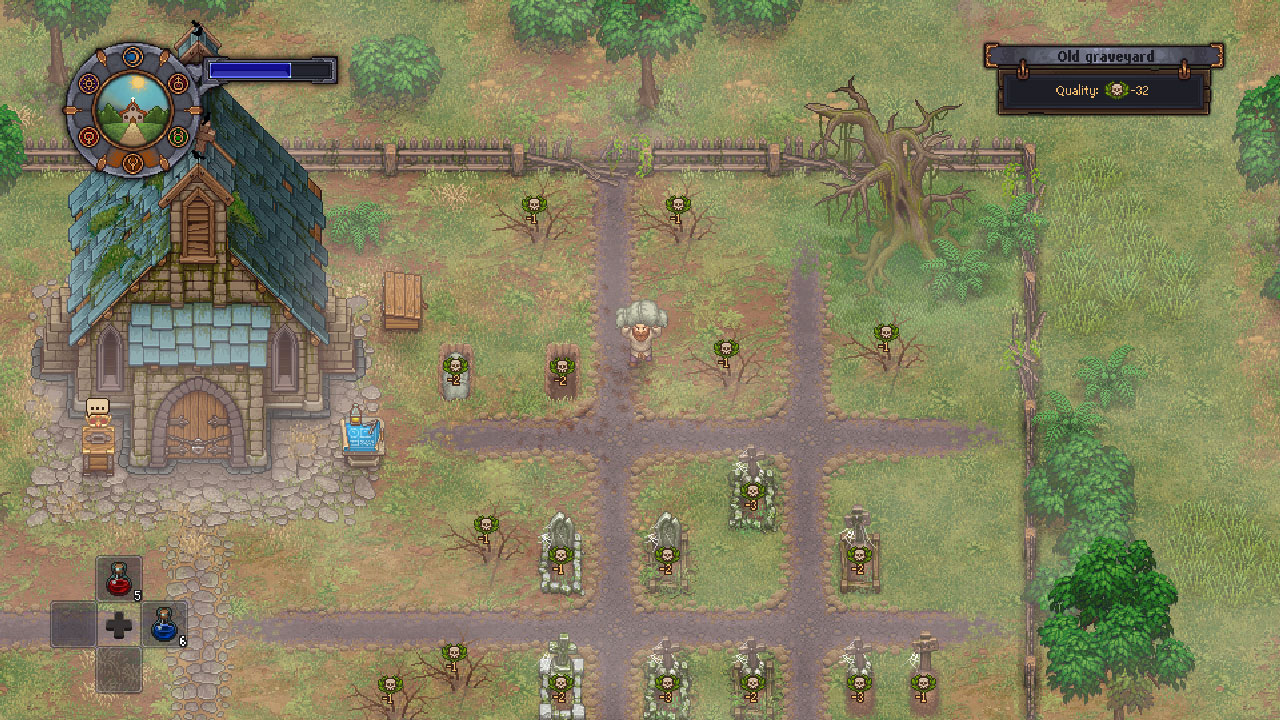 Graveyard Keeper ($11.99 from $19.99 until 6/8)
Gurgamoth ($1.99 from $9.99 until 6/8)
Guts & Glory ($8.99 from $14.99 until 6/8)
Hello Neighbor ($23.99 from $39.99 until 6/8)
Hello Neighbor Hide & Seek ($17.99 from $29.99 until 6/8)
Hellpoint ($20.99 from $34.99 until 6/8)
Infernium ($2.49 from $24.99 until 6/8)
Instant Sports Tennis ($19.99 from $24.99 until 6/8)
Kill It With Fire ($7.49 from $14.99 until 6/8)
Koral ($1.99 from $11.99 until 6/8)
Leisure Suit Larry: WDDD ($7.99 from $39.99 until 6/8)
Leisure Suit Larry: WDDT ($35.99 from $44.99 until 6/8)
Mind: Path to Thalamus ($1.99 from $11.99 until 6/8)
Mr. Shifty ($8.99 from $14.99 until 6/8)
Override 2: Super Mech League ($19.49 from $29.99 until 6/8)
Override: Mech City Brawl ($14.99 from $29.99 until 6/8)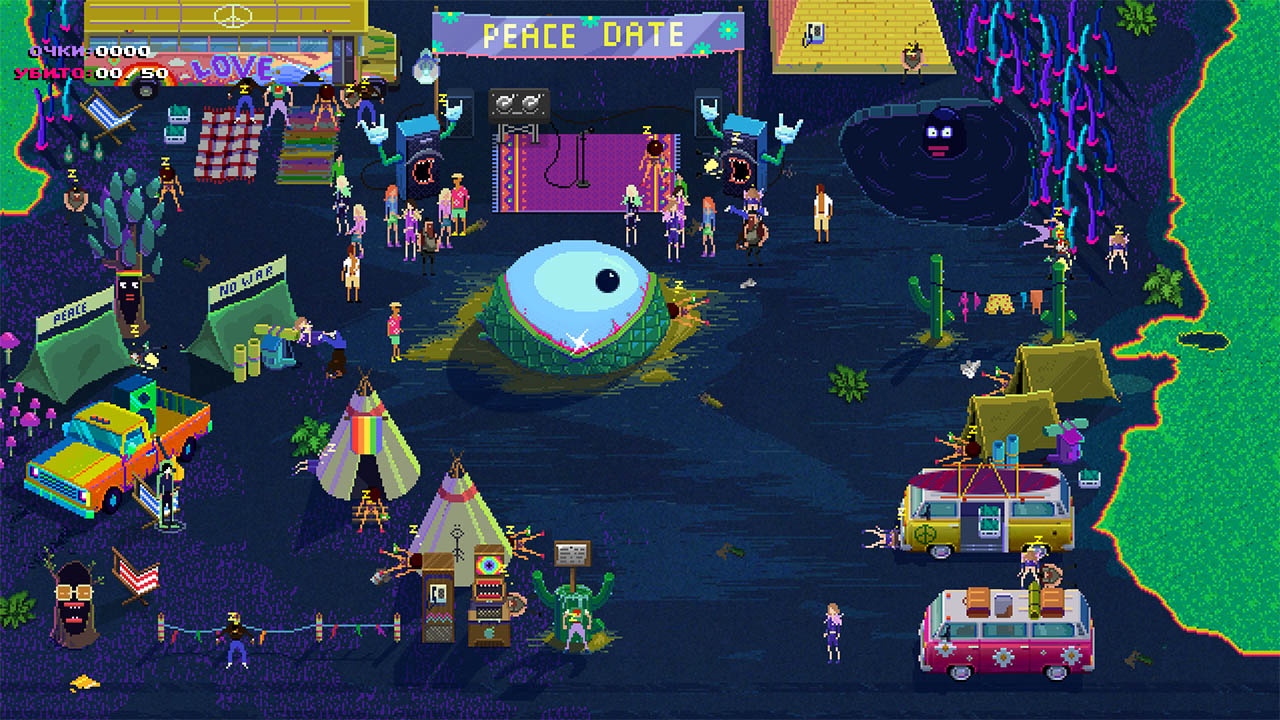 Party Hard ($8.99 from $14.99 until 6/8)
Party Hard 2 ($9.99 from $19.99 until 6/8)
Phantom Trigger ($8.99 from $14.99 until 6/8)
Punch Club ($8.99 from $14.99 until 6/8)
Road to Ballhalla ($8.99 from $14.99 until 6/8)
Rock of Ages 3: Make & Break ($7.49 from $29.99 until 6/8)
Roundguard ($8.83 from $19.99 until 6/8)
Shakes on a Plane ($3.99 from $19.99 until 6/8)
Skully ($7.49 from $29.99 until 6/8)
Space Otter Charlie ($11.94 from $14.99 until 6/8)
SpeedRunners ($8.99 from $14.99 until 6/8)
Streets of Rogue ($11.99 from $19.99 until 6/8)
Sweet Witches ($1.99 from $9.99 until 6/8)
The Ambassador: FT ($6.62 from $14.99 until 6/8)
The Bridge ($1.99 from $9.99 until 6/8)
The Final Station ($11.99 from $19.99 until 6/8)
Totally Reliable Delivery Service ($8.99 from $14.99 until 6/8)
Trine 4: The Nightmare Prince ($7.49 from $29.99 until 6/8)
Tumblestone ($1.99 from $14.99 until 6/8)
That's all for today, friends. We'll be back tomorrow with a look at a few new releases, another bunch of reviews, plus whatever news and new sales come along in the next day. I hope you all have a magnificent Monday, and as always, thanks for reading!