One of our favorite puzzlers is Slayaway Camp ($2.99) from Blue Wizard Digital, which arrived on iOS at about this time back in 2017. It was a challenging take on sliding block puzzlers but what really set it apart was its extreme homage to '80s slasher films, specifically the Friday the 13th series. It was such a well-done homage that Blue Wizard was able to obtain the license to the Friday the 13th IP and create an official game in that universe aptly titled Friday the 13th – Killer Puzzle (Free), which released in early 2018. It brought even more awesome puzzling, more cheesy '80s movie camp, and crucially the real-deal Jason Voorhees experience.
Well now Blue Wizard is back and so is the "budget Jason" from the original Slayaway Camp, SkullFace, in another adorably gruesome game and a more casual take on the sliding block puzzle design. It's called Slashy Camp and that name is a direct nod to one of the game's biggest inspirations, Crossy Road. And given that inspiration, Slashy Camp is pretty much exactly what you'd think it would be. Slide SkullFace through an endless environment filled with all manner of hazards to avoid, and try to perform some gruesome kills along the way to earn XP and unlock new playable characters who also hail from the world of campy horror movies. There's also a huge selection of cool weaponry to unlock to help you carry out your murderous endeavors.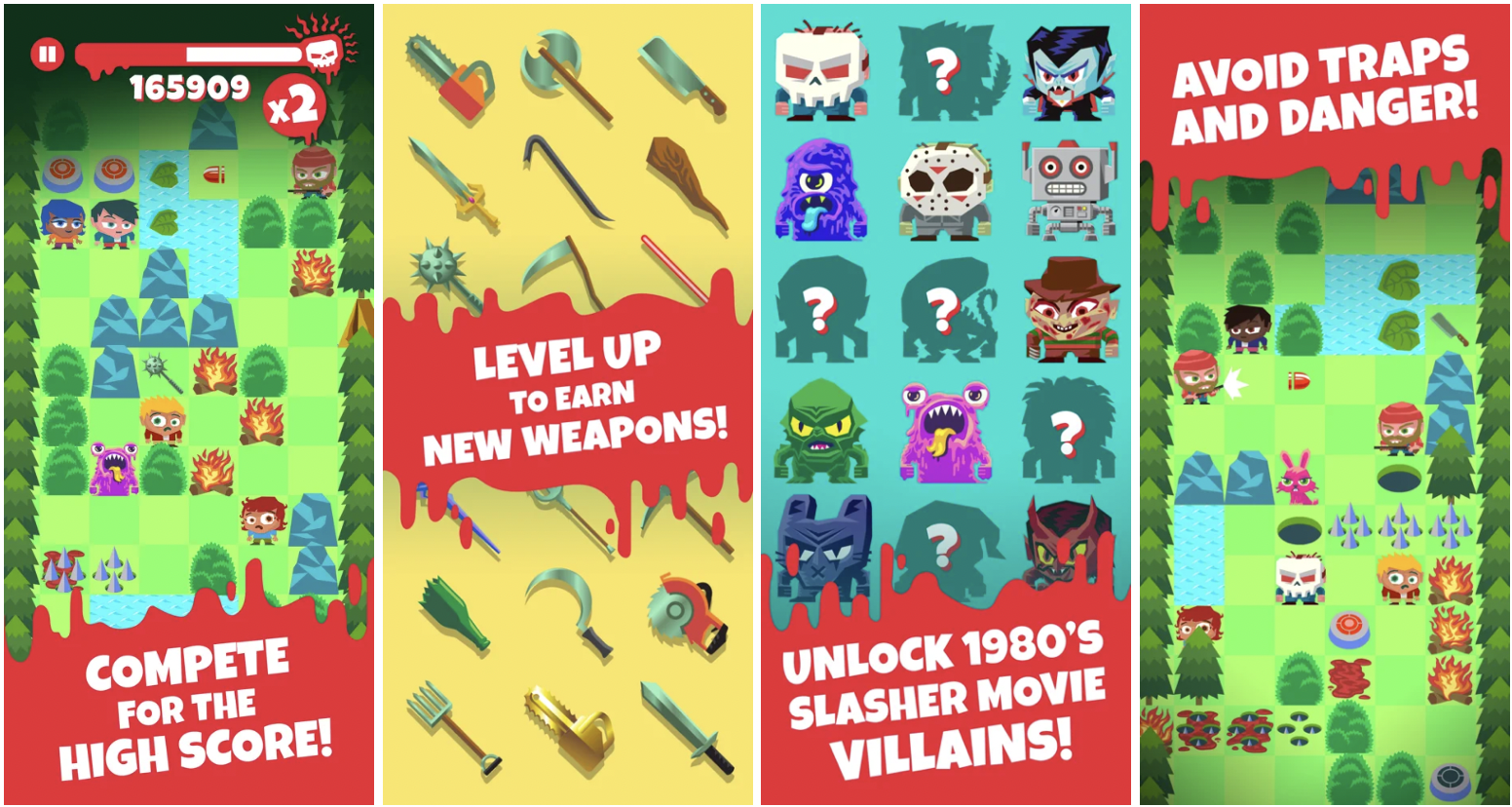 Slashy Camp is slated for release one month from today, on March 2nd, and if you're on iOS you can pre-order the game on the App Store right now. If you're on Android, however, I can do you one better because Slashy Camp is actually in Early Access on the Google Play Store as we speak, so you can try out this early version for yourself right the heck now. Android people, get slashing! I'm an iOS fellow myself so I'll have to sit tight for the next month, but Slashy Camp sounds cool enough to be worth the wait so if you're an iOS person like me mark March 2nd on your calendars now.