Oh our old friend Titan Quest, we meet again. In case you aren't sure what I'm talking about, I recapped the entire saga back in November of 2018 and you can read all about it here. In short, Titan Quest has appeared on iOS three different times since 2016 under three different publishers, and when I first saw the thread in our forums for a Titan Quest: Legendary Edition the first thought that came to my mind was: "Oh God they're going to make me buy this for a fourth time, aren't they?" I mean you can tell how obviously ticked off I was at the iOS Titan Quest situation in that write-up I linked above, so I think it's fair to assume the worst at first glance.
However, one thing I mentioned back then was that I hoped that with developer HandyGames taking over development duties on Titan Quest that the game would finally get the attention it so desperately needed in terms of technical fixes, going all the way back to its original launch in 2016. For the most part that has come true. HandyGames released updates for Titan Quest on iOS throughout 2019, fixing tons of lingering issues and even adding proper support for full screen iOS devices.
One thing that fans had been clamoring for that never did come though is the inclusion of any of the expansion content that was released for Titan Quest on other platforms. The iOS version has always been just the vanilla game that released in 2006, and has never included the 2007 Immortal Throne expansion pack which added to the game significantly. Additionally, HandyGames parent company and Titan Quest IP holder THQ Nordic released an Anniversary Edition of Titan Quest in 2017 that kicked off a mini revitalization of the series as they've released two more brand new expansion packs since: Titan Quest: Ragnarök in 2017 and Titan Quest: Atlantis in 2019.
So after being scared that Titan Quest: Legendary Edition was yet another wacky re-release of the exact same iOS port I've been re-buying for the past 5 years, instead it is actually exactly what fans have been asking for forever: This is Titan Quest complete with all three expansion packs all in one tidy package. This is also apparently a "technically overhauled" version of Titan Quest for iOS where "important updates have been implemented" to provide "the best gaming experience of this classic ever!" Boy I sure hope so.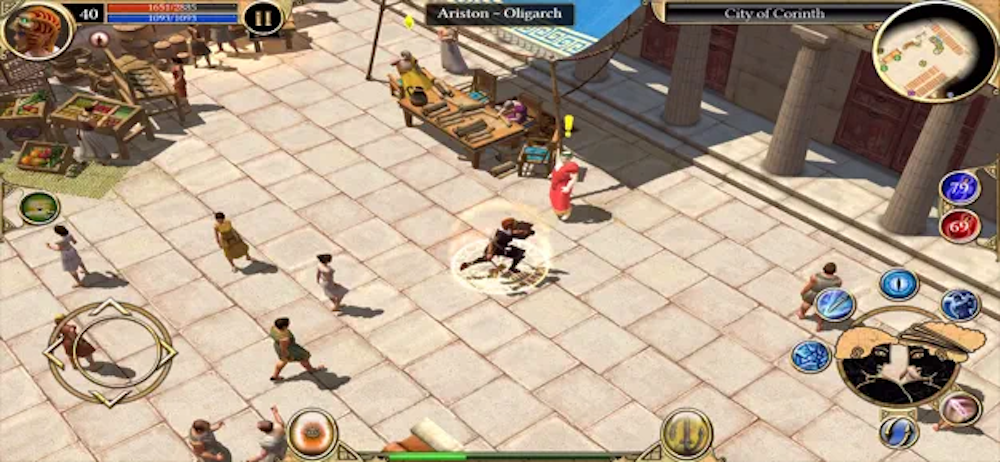 All of this goodness comes in at a price of $17.99 for Titan Quest: Legendary Edition, which is available for pre-order on the App Store and Google Play Store right now with an expected release date of February 2nd. Whoa, is there some significance to a game that has been re-released so many times releasing yet another version on Groundhog's Day? Maybe! If you're an owner of the current HandyGames release Titan Quest HD ($9.99) and are salivating at the thought of this awesome Legendary Edition, don't worry. These DLCs (and presumably all of the technical fixes) will be coming to this version as well as IAP, so no you won't have to buy the whole game all over again.
It's unclear what the prices of these DLC packs will be, but given Legendary Edition's price and the fact that it includes all of them already, I'm guessing each one will be in the $5 range. Despite all its shenanigans, I love the iOS version of Titan Quest and am utterly thrilled to finally get my hands on all of its awesome extra content when the Legendary Edition launches early next month.