Each and every day new mobile games are hitting the App Store, and so each week we put together a big old list of all the best new releases of the past seven days. Back in the day the App Store would showcase the same games for a week, and then refresh those features each Thursday. Because of that developers got into the habit of releasing their games throughout Wednesday or very early Thursday in order to hopefully get one of those coveted features spots. Nowadays the App Store refreshes constantly, so the need for everyone to release all on the same day has diminished. Still, we've kept our weekly Wednesday night format as for years that's the time people knew to check TouchArcade for the list of new games. And so without further ado please check out the full list of this week's new games below, and let us know in the comments section which games you'll be picking up!
---
The Academy: The First Riddle (Free)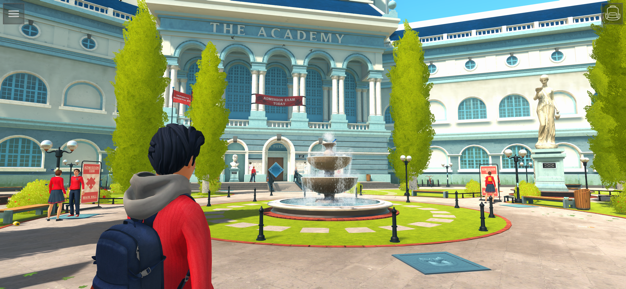 iTunes Description
Arbor's famed Academy has always been a place where brilliance and mystery go hand in hand. Step into the shoes of Sam, a freshman who will soon discover that both greatness and dread are to be found in the ancient halls of the school. With a little help from your friends, tackle all of the challenges the Academy has to offer and become a part of the story unlike any you've played.
Forum Thread: The Academy: The First Riddle (by Pine Studio & Snapbreak Games)
---
The Almost Gone ($3.99)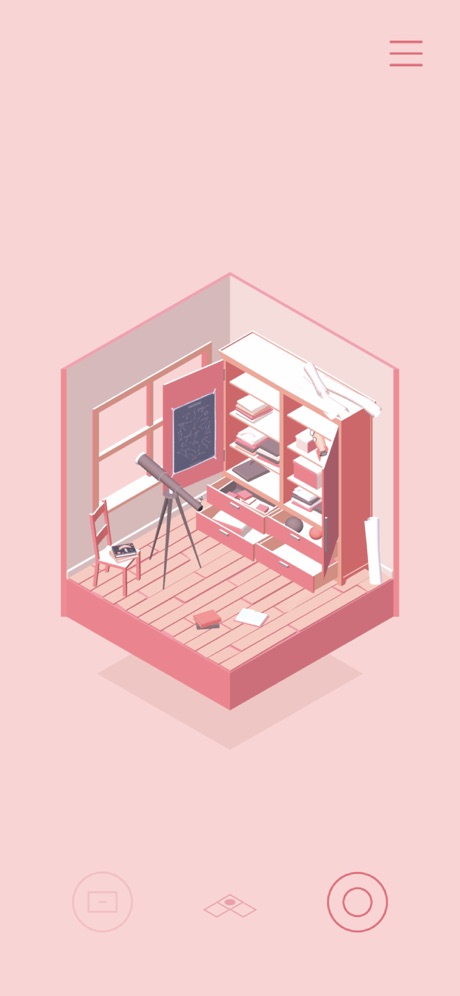 iTunes Description
Experience the intricate dioramas and connections of your life, and the ripples we all make, in this award-winning narrative puzzle game.

Poised between life and death, isolated and alone, you must unravel the poignant truths that led to your fate.
Dig beneath the beautifully rendered façades and interiors of an ordinary suburban lifestyle to discover a contemporary tale crafted by an award-winning author.
Forum Thread: The Almost Gone (by Happy Volcano & Playdigious)
---
Balls Attract (Free)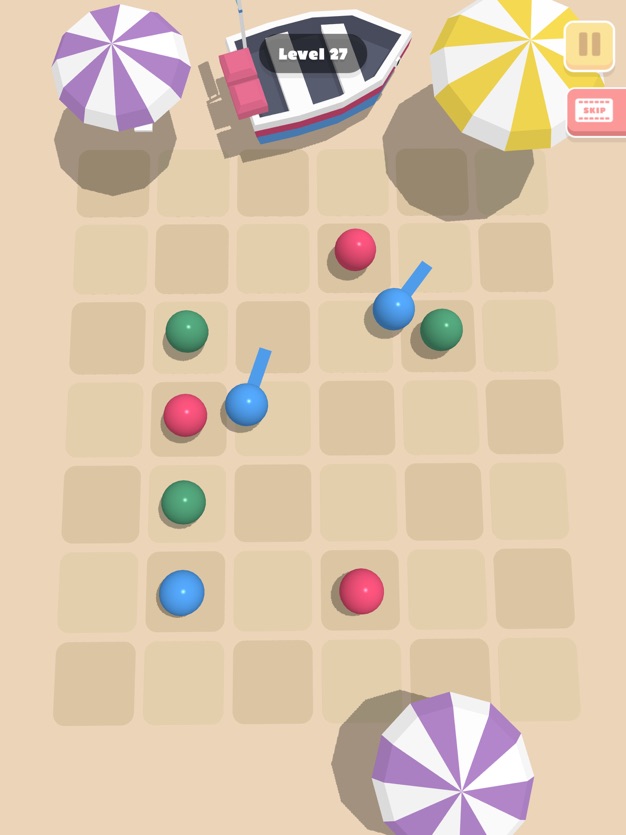 iTunes Description
Balls Attract is an addictive 3D game, featuring thoughtful, fast-paced,

Balls Attract is the perfect blend of action and puzzle, tap any ball to collect balls of the same color.
Forum Thread: Balls Attract (by Monstefyapp)
---
Battle Wings (Free)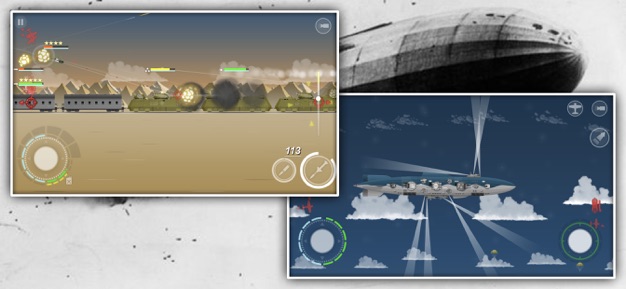 iTunes Description
After World War I, the Great Depression hit the world. Despite endless efforts, countries have collapsed from economic shock, and air pirates have begun to emerge from all over the world.
With the state losing its function, companies in need of military protection have begun looking for mercenaries.
Now you run a mercenary company and complete the missions your customers have requested.
Forum Thread: Battle Wings (by idea spoon)
---
Catch the Robot King Noir Solo (Free)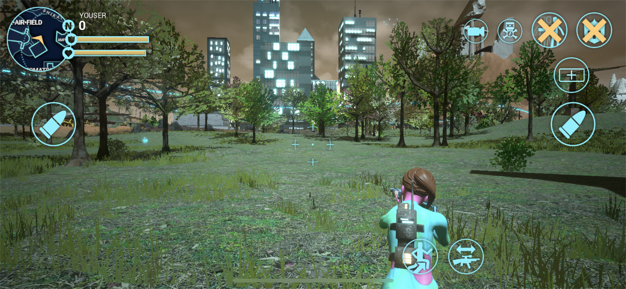 iTunes Description
Welcome to Nior! Noir [Solo] is a nice, relaxing, open-world, sandbox, single-player, time-wasting, robot-hunting, shooter game designed specifically for mobile. The Botomatix factory is cranking out robots and your mission is to catch and destroy the King Robot. But be quick, when the King runs out of Noir credits, your game is over.
Forum Thread: Catch the Robot King Noir Solo (by William David)
---
DoomCar (Free)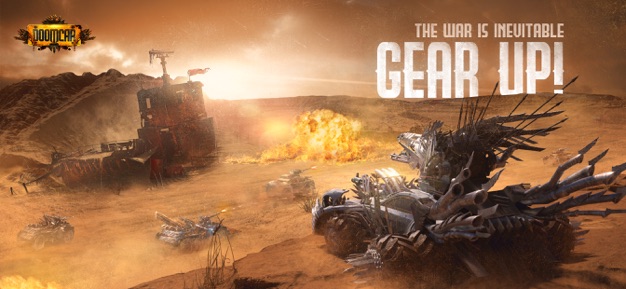 iTunes Description
"DoomCar" is a strategy RPG game that takes place in a post-apocalyptic wasteland where armored vehicles called war chariots battle across the lawless roads. To survive, you must build your own team of war chariots and engage in the ultimate strategic vehicular battle royale. Special Roguelike modes make every road trip a new experience.
Forum Thread: DoomCar (by YOOZOO)
---
Death Come True ($12.99)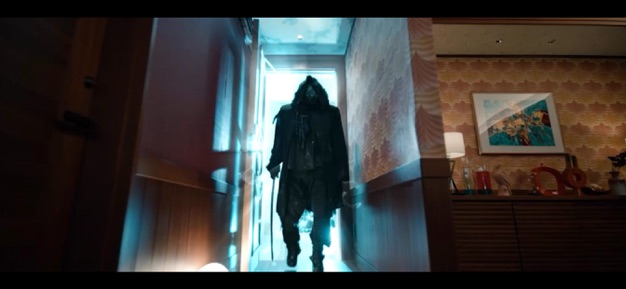 iTunes Description
"A new wave interactive movie game" where your actions, and the ending of the story, are determined by your choices. A completely new science fiction mystery, in full-length live-action movie format, from genius creator of the "Danganronpa" series, Kazutaka Kodaka.

Player controls are simple and straightforward: just swipe to look around and tap to make a selection. Even if you are a beginner, you can enjoy the game as if you were watching a movie. The protagonist acts as you make choices in each scene, moving the story forward. What ending awaits you after you've made your choices?
Forum Thread: Death Come True (by Izanagigames, Inc.)
---
End of Days: Survival (Free)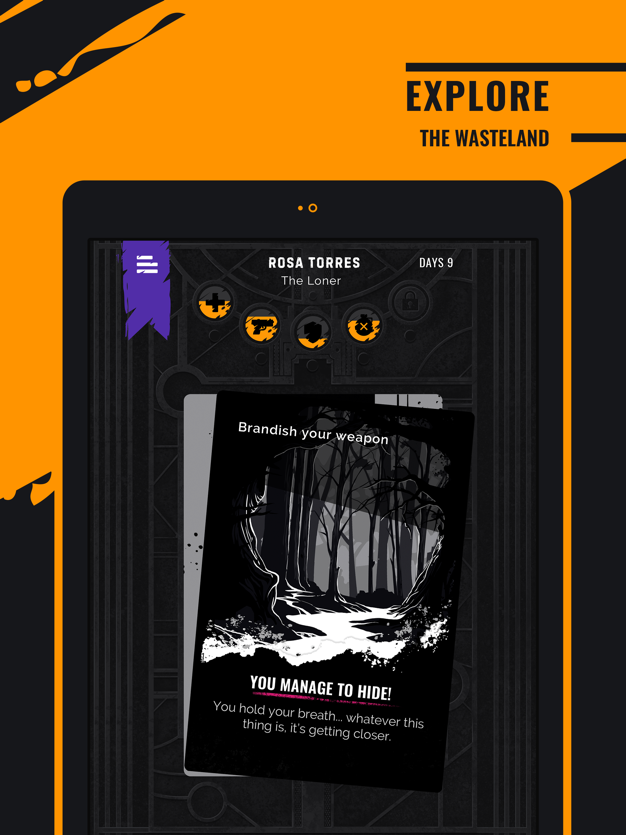 iTunes Description
Will you survive the End of Days?
The modern era's gone, and everything left is urban decay. Survivors are desperate and starving. Food, water, and hope are rare. Will you stab others in the back, or spread peace in this mad world?
Each choice counts… Choose Wisely!
The world has collapsed from an event of epic proportions. People who survived are left to fend for themselves.
Forum Thread: End Of Days: Survival (by Black Void Studios)
---
Golf On Mars ($2.99)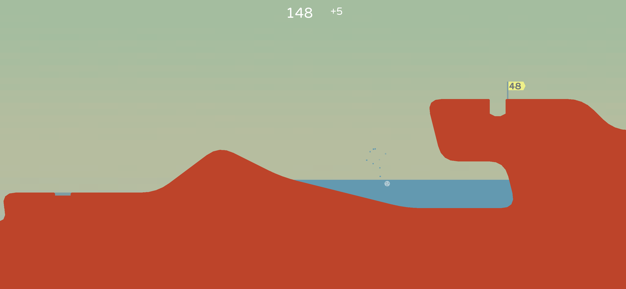 iTunes Description
For centuries, philosophers and mathematicians have gazed up at the night sky and wondered:

"Is there Golf On Mars?"

The year is 2866. Mars is 35% terraformed, finally enough to allow the playing of the game of.. Golf!

Golf across an infinite* rocky Martian surface. Discover golfing obstacles that make us Earthlings gasp in awe!
Forum Thread: Golf On Mars (by Justin Smith/Captain Games)
---
Hellrider 3 (Free)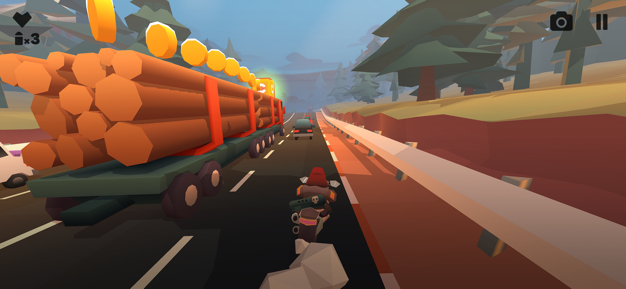 iTunes Description
A new part of Hellrider adventure!
Become a member of a completely new story, enjoy the new 3D gameplay. A bunch of unusual game mechanics, allowing to look at the runner games from a new side!
Forum Thread: Hellrider 3 (by Anji Games)
---
The Innsmouth Case ($0.99)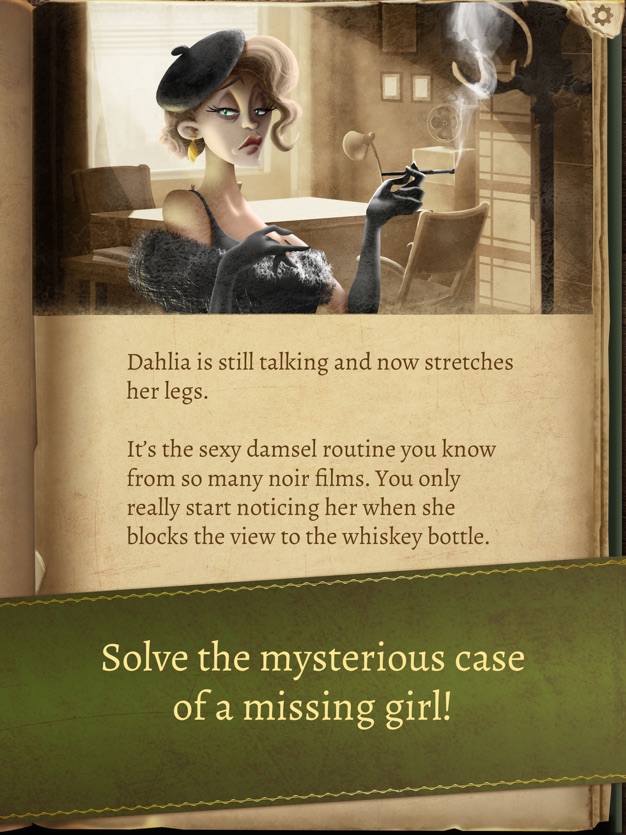 iTunes Description
A desperate mother, a missing girl and a mystical place – a case could hardly be more challenging. To solve the enigmatic disappearance of little Tabitha Marsh, however, the toughest and cleverest detective of all is wanted… but he does not have the time – and so the job goes to you. This mysterious assignment takes you to the remote fishing village of Innsmouth, where nothing is what it seems…
Forum Thread: The Innsmouth Case (by Assemble Entertainment)
---
Journey of Abyss ($0.99)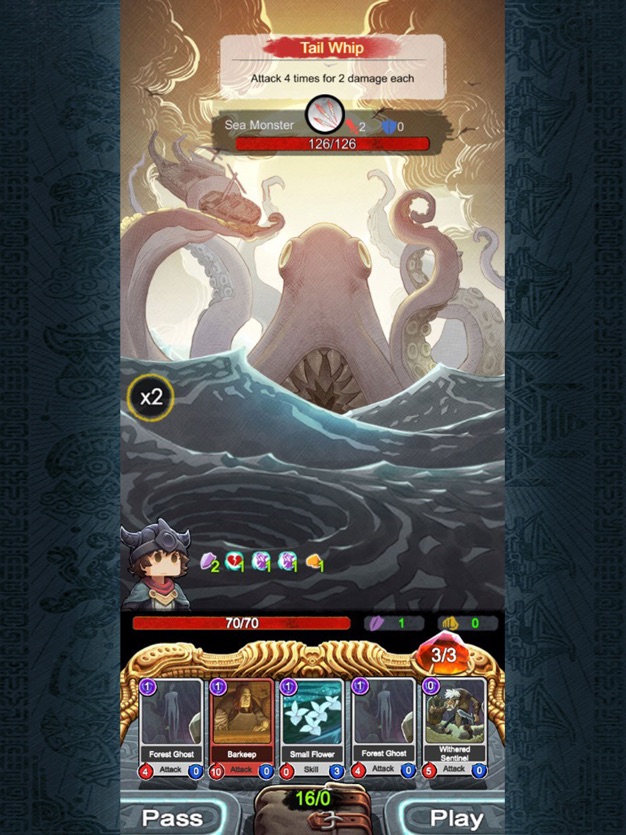 iTunes Description
Journey of Abyss is an adventure game that combines compelling storytelling with Roguelike deckbuilding mechanics.

We hope to maintain a pure deckbuilding experience: no RPG-style upgrades, and no equipment upgrading. Build a unique deck for every playthrough, and defeat powerful enemies.
Forum Thread: Journey of Abyss (by Ohayoo)
---
Laserbreak 3 (Free)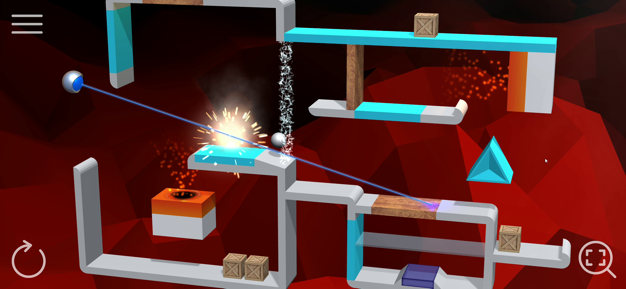 iTunes Description
Use the dozens of awesome physics objects together to clear a path for the lasers to hit the targets.

Featuring lasers, portals, fire, slime, magnets, ice, wood, tnt, glass and much more, you'll need to think carefully about your next move to solve the ultra challenging puzzles.
Forum Thread: Laserbreak 3 (by Top Secret Developments)
---
Levitar 3 – Vector (Free)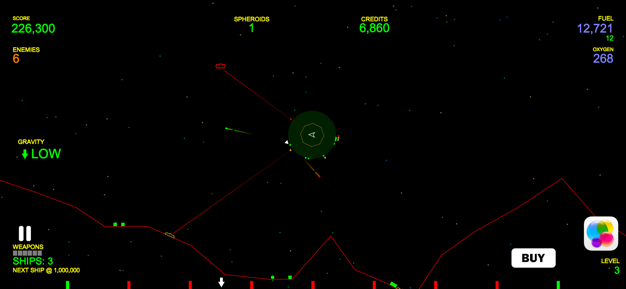 iTunes Description
Remember Thrust? Gravitar? Lunar Lander? Star Castle? Levitar was inspired by those very games.

Thrust your ship and avoid colliding with the terrain. Use your tractor beam to pick up fuel pods and spheroids and transport them to the landing pad. Using a special seeded algorithm, each level is guaranteed to be different.
Forum Thread: Levitar 3 – Vector (by Les Bird)
---
Lonely Line Puzzle (Free)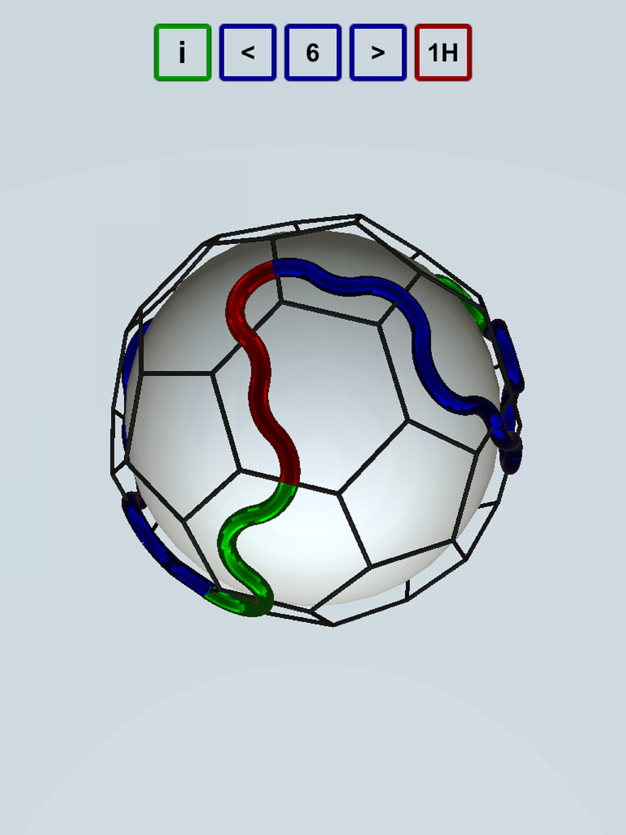 iTunes Description
Lonely Line is a great little puzzle game.

Only 32 puzzle pieces give 892.616.806.656.000.000.000.000 combinations.

For you to find the 1 solution.
Forum Thread: Lonely Line Puzzle (by Marcelo Pars)
---
Mélange (Free)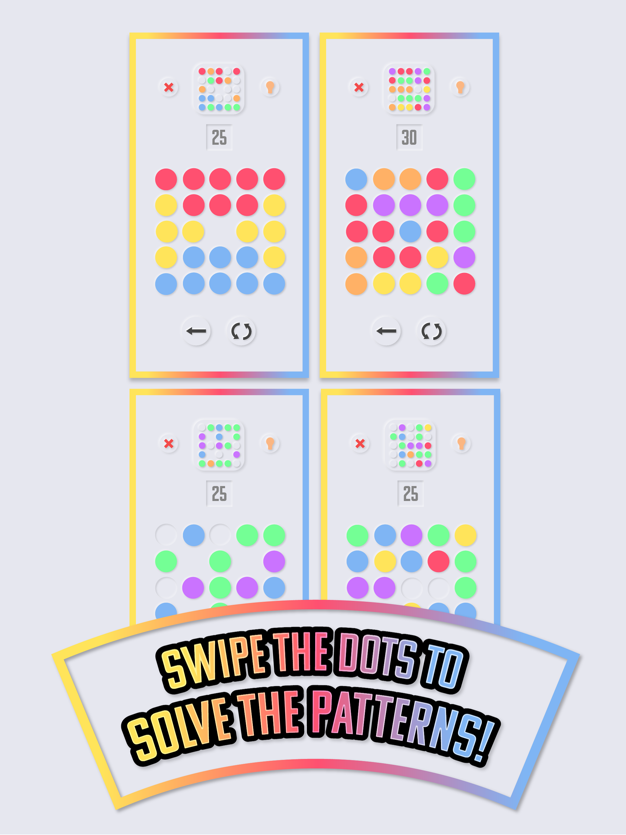 iTunes Description
Mélangeons! That's "get mixin'" in French. Melange is all about mixing colors! Get comfy: you're going to be playing for a while!

Melange's gameplay takes place in a grid with colored circles having one of seven colors: red, blue, yellow, orange, purple, green, or black. Your job is to move the dots around and combine them carefully so that each space on the grid has the correct color. Sounds easy? Get ready for hours of puzzling patterns with the classic 3×3 grid, the tough 4×4 grid, and the challenging 5×5 grid with over 345 levels to choose from. And the best part: no ads. Ever.
Forum Thread: Mélange (by 3Labs)
---
One Wheel (Free)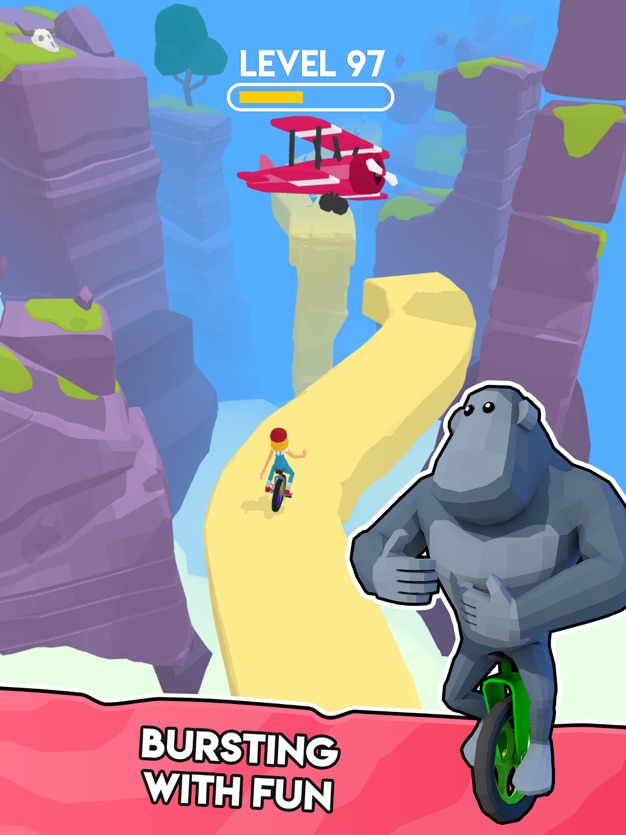 iTunes Description
Take a ride on the great bridge in the sky!
Immerse yourself in the beautiful world above the clouds!
The bridge holds various surprises that will test your unicycle riding skills.
Choose your rider from a multitude of characters, from girls and boys to witches and zombies.
Enjoy a game with no violence, in which losing is just as satisfying as winning!
Forum Thread: One Wheel (by TapMen)
---
Pokémon Café Mix (Free)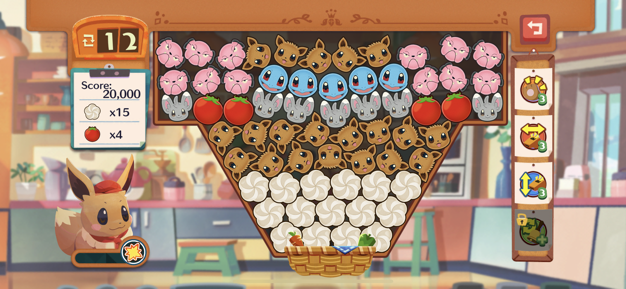 iTunes Description
Pokémon Café Mix is a unique puzzle game where the player is now the owner of a café that serves delicious treats to Pokémon.

Complete puzzles by linking together Pokémon icons to prepare drinks and dishes for your Pokémon customers as they have a wonderful time at the café!

Order's up! Your next Pokémon customer awaits.
Forum Thread: Pokémon Café Mix (by The Pokemon Company)
---
QuestBall (Free)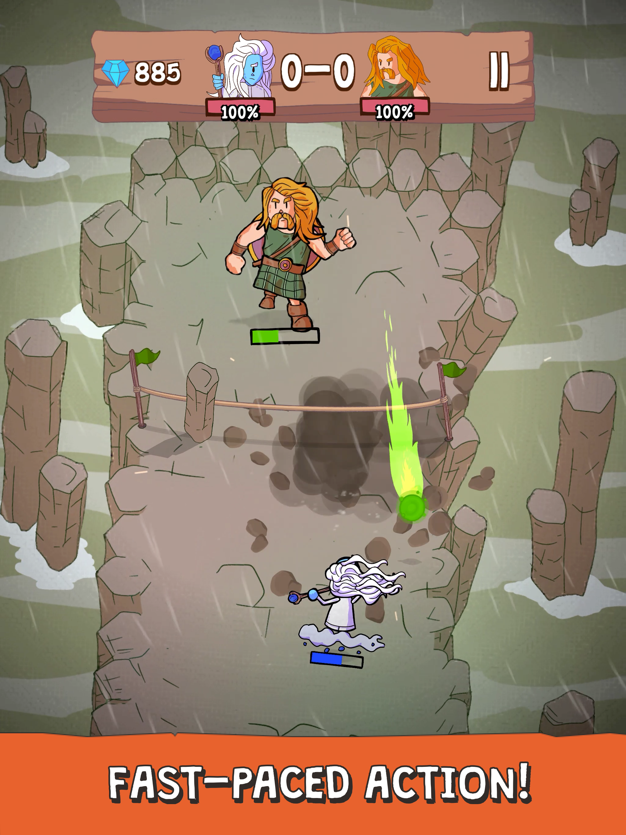 iTunes Description
This is the story of QuestBall, an ancient sport lost to the mists of time…Legendary warriors of Ancient Britain & Ireland compete against each other in the ultimate game of fantasy tennis! Your quest takes you on a journey around the British Isles, competing against royalty, outlaws, giants and gods.
Forum Thread: QuestBall (by Left is Right)
---
Rising Sushi ($1.99)
iTunes Description
Rising Sushi is a fast paced arcade with simple and precise controls in which your skill to grab and drop giant pieces of sushi with a claw in the right moment and order is key to assemble the tower and score points. Choose your pieces wisely and don't get distract, time is gold and the customer doesn't wait, you have to be quick and accurate to keep the service going when the difficulty starts to rise and the speed of the game gets crazy.
Forum Thread: Rising Sushi (by Ivan Alcaide Ferrer)
---
Rogue Strikes (Free)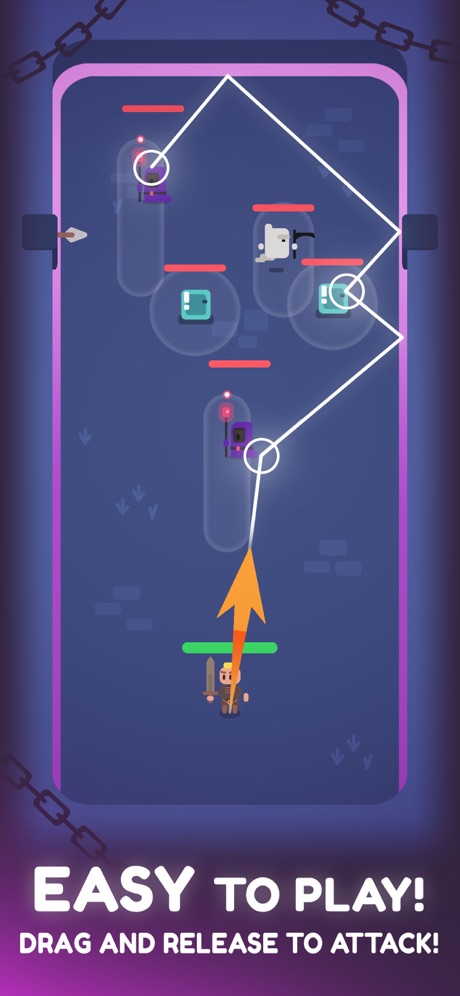 iTunes Description
Join the fight and experience dungeon crawling gameplay with a twist! Bounce off walls, evade deadly traps, and attack enemies to build-up strategic combos. How long will you survive?
Forum Thread: Rogue Strikes (by Ludigames)
---
Romancing SaGa Re;univerSe (Free)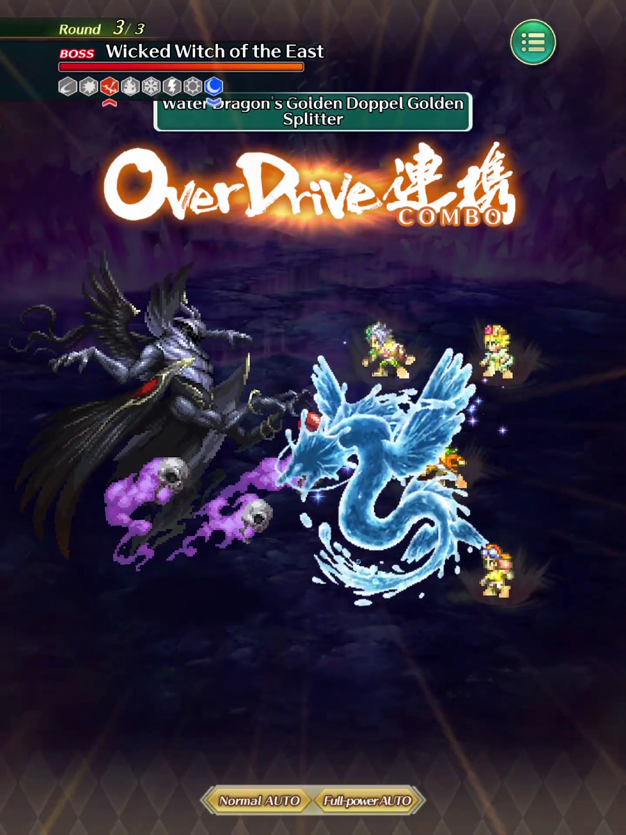 iTunes Description
Experience a classic JRPG for a modern age!

Discover for yourself why the SaGa series is beloved by RPG fans across the world! Beautiful art, unforgettable songs, and a tactical battle system friendly to both casual and hardcore players await you!
Forum Thread: Romancing SaGa Re;univerSe (by SQUARE ENIX Co)
---
Rubix ($1.99)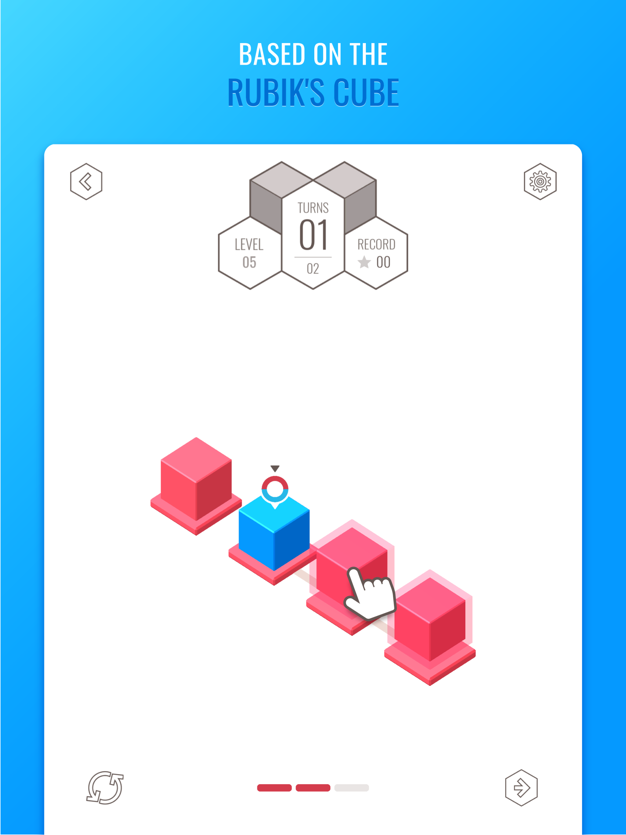 iTunes Description
The goal of Rubix: match each cube color with its platform! Play the demo! www.rubixgame.com/demo

Simple, right? But here's the catch: you can only switch the color of three neighboring cubes at a time.

Over 1,000 levels can vary from 2 to 4 colors for the cubes to cycle through, challenging your abilities by increasing their difficulty even further!
Forum Thread: Rubix (by BusyBytes)
---
Safari Forever (Free)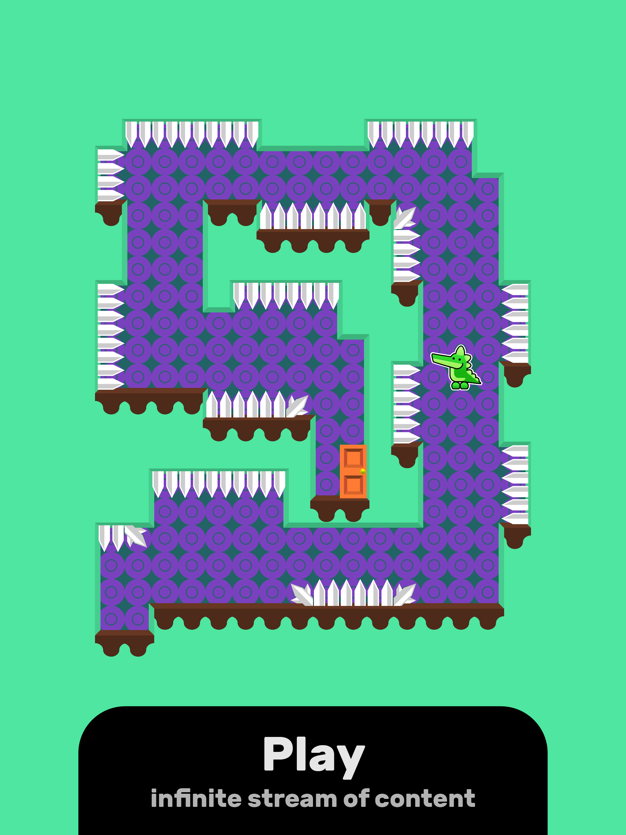 iTunes Description
Safari Forever is a community driven, auto platformer. Conquer the campaign and enjoy an infinite stream of community created levels. Unleash your own creativity and create levels that can be shared with friends effortlessly!
Forum Thread: Safari Forever w/ Level Editor (by Johannes Stensen)
---
Sunset Hardcore (Free)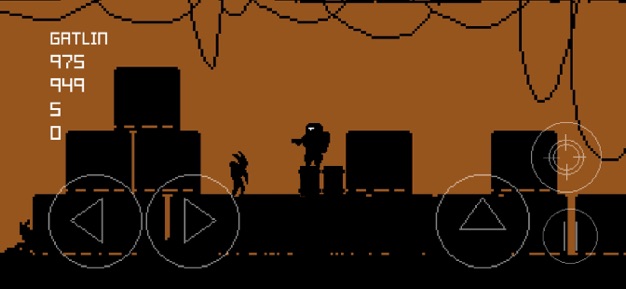 iTunes Description
"Take part in a post-apocalyptic journey as a mercenary. In the withering heat of the day and to death frosty night you have only a little time during the sunset. Find a way out of this nightmare.
Forum Thread: Sunset Hardcore (by Mykhailo Stasiuk)
---
Watame (Free)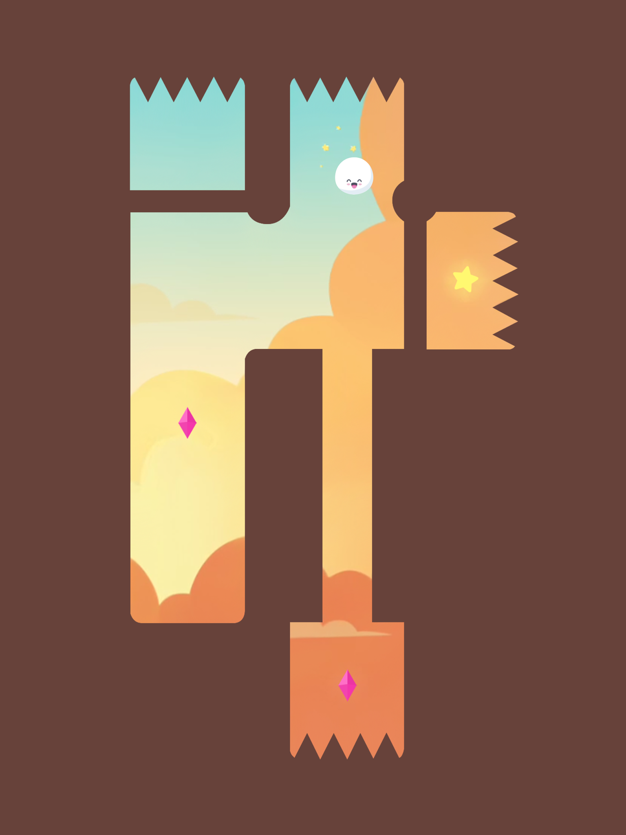 iTunes Description
Helps to this lovely cotton on his journey to get the stars!

Watame combines skill and puzzle in a game on that you'll control a little cotton character on a relaxing journey through different worlds. Get all stars avoiding traps, physics challenges, and solving different puzzles.
Forum Thread: Watame (By Rubén Pecellin)
---