Each and every day new mobile games are hitting the App Store, and so each week we put together a big old list of all the best new releases of the past seven days. Back in the day the App Store would showcase the same games for a week, and then refresh those features each Thursday. Because of that developers got into the habit of releasing their games throughout Wednesday or very early Thursday in order to hopefully get one of those coveted features spots. Nowadays the App Store refreshes constantly, so the need for everyone to release all on the same day has diminished. Still, we've kept our weekly Wednesday night format as for years that's the time people knew to check TouchArcade for the list of new games. And so without further ado please check out the full list of this week's new games below, and let us know in the comments section which games you'll be picking up!
---
Aura Kingdom 2 (Free)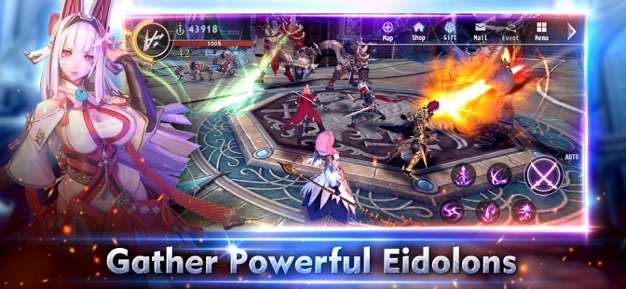 iTunes Description
Great remake of a classic MMORPG!
Fully-rendered 3D characters offer impressive detail down to their elegant costumes.
Enjoy the satisfying MMO gameplay and stunning graphics on your mobile device!
Embark on a new adventure to the world Ramayan and screenshot every step of your journey.
Summon Eidolons, establish tactics for party battles, and most of all… create YOUR legend as a Hero.
Forum Thread: Aura Kingdom 2 (by X-LEGEND Entertainment)
---
Beyond This Side ($2.99)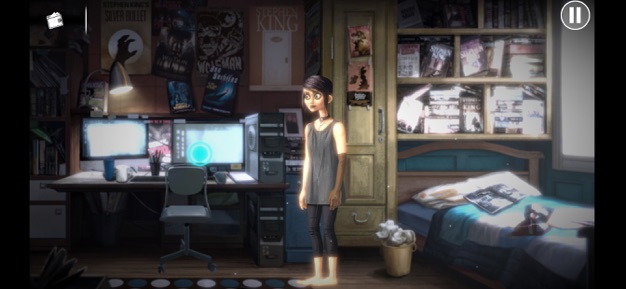 iTunes Description
Beyond this Side is a point n' click adventure game about a guy named Sam whose wife mysteriously disappears. The police only find her severed hand in an alley trashcan. Sam struggles to wrap his head around the tragic mystery. He hangs around the alley every day for 6 months until he finds there's more to this world than we understand.
Forum Thread: Beyond This Side (by Crescent Moon Games)
---
Bullet Hell Monday Finale (Free)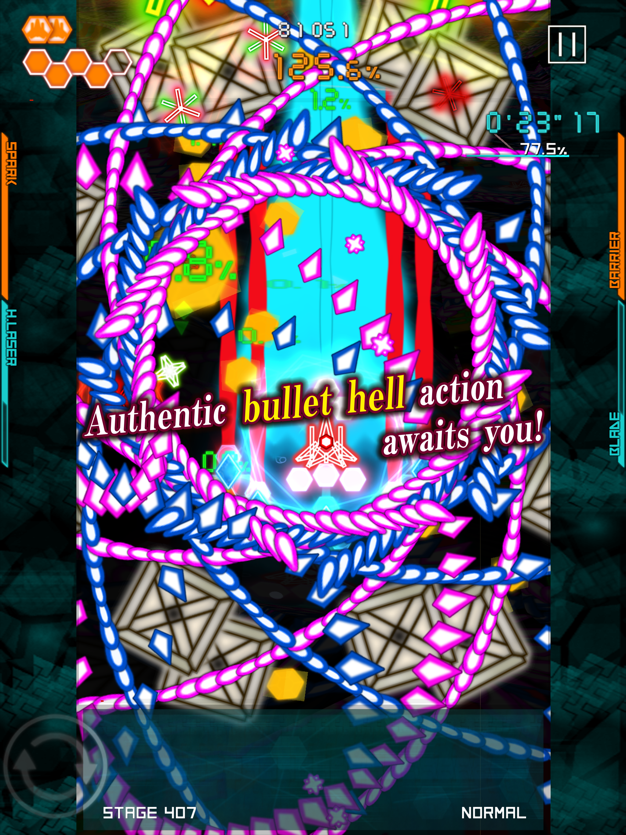 iTunes Description
Bullet Hell Monday Finale is a bullet hell shooter game that's great fun for beginners too. Avoid the bullets and shoot enemies. Upgrade your craft and aim to clear the Chapter Mode.
Forum Thread: Bullet Hell Monday Finale (by Masayuki Ito)
---
Castle of White Night ($2.99)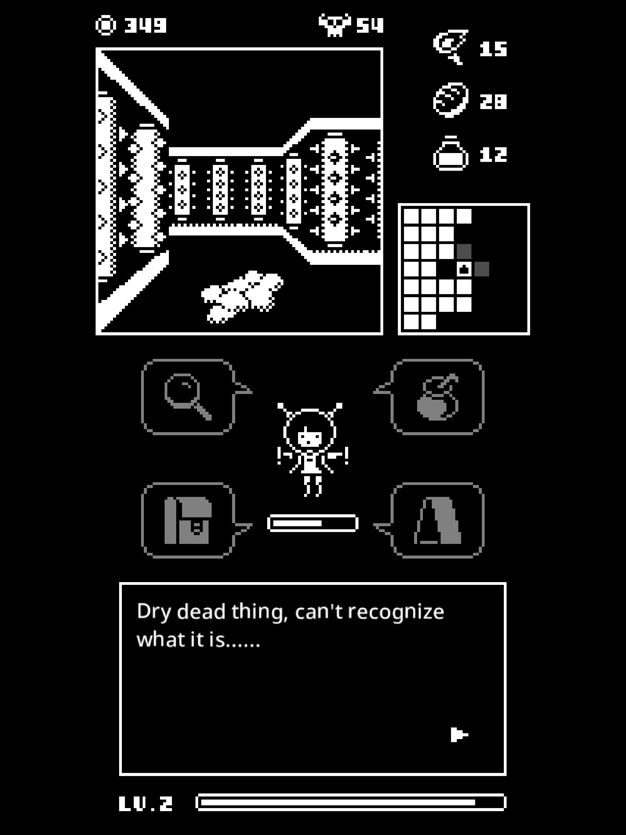 iTunes Description
You play as an adventurer and need to defeat 100 twisted souls to remove the curse in the castle.

Features
– Survival elements combine with RPG.
– Hide and seek with boss and enemies.
– Exciting real-time combat system.
Forum Thread: Castle of White Night (by Game Stew)
---
DicTater (Free)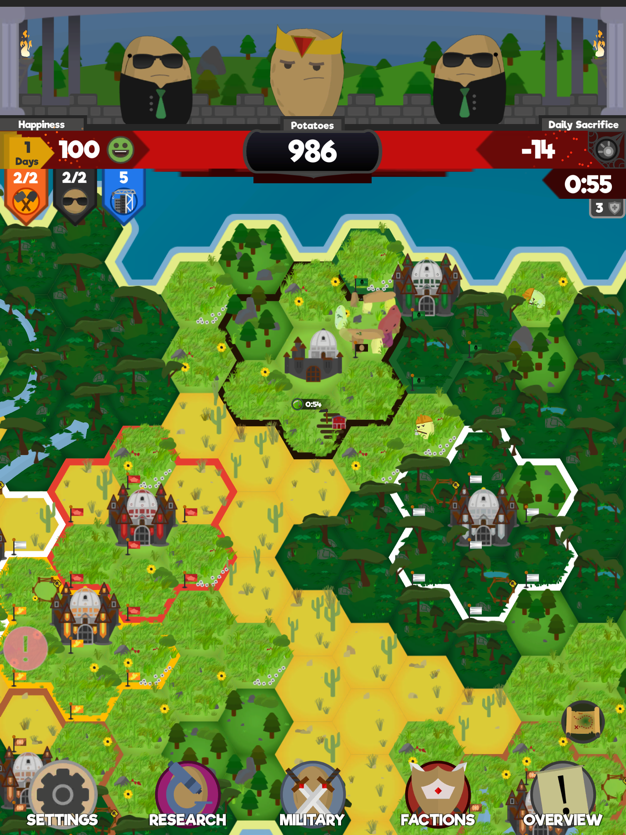 iTunes Description
Get ready to be a dictator! Or should we say, DicTater? Become a potato, and fight for freedom and dominance in the new strategy game DicTater!

Conquer the Potato World
There are millions of different maps that can be generated, and you can conquer them all! Find special monuments, flowing rivers, rival cities, and more…
Forum Thread: DicTater | 4X Potato Strategy (by Cogniad LLC)
---
Disorder (Free)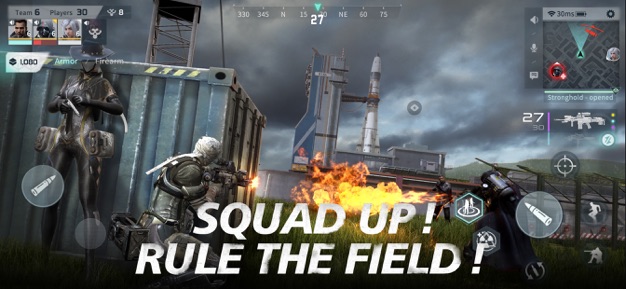 iTunes Description
Welcome to Disorder.
The year is 2030, and war has become the new global norm. In an ongoing conflict for nuclear weapons and the spoils of war, multiple factions meet each other on the battlefield. In this endless war, justice and sin are intertwined and no one escapes the undercurrent of violence. As an elite soldier, the time has come for you to take up arms and fight alongside your teammates.
Forum Thread: Disorder (by NetEase)
---
Dungeon Restaurant (Free)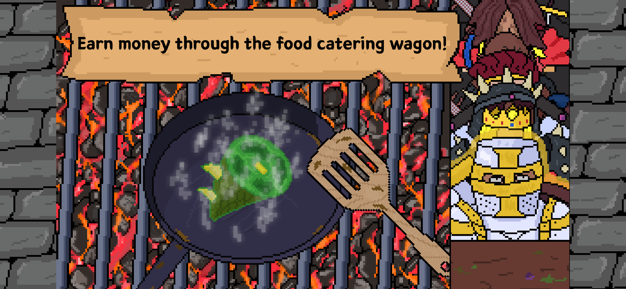 iTunes Description
In the deep dungeons somewhere..
A place where adventurers quench their thirst…

The store hours are from 12 A.M. to 12 P.M…
People cal this store the "Dungeon Delicacy".

All dishes are made with the monsters that live in this dungeon.
Do customers come?

More than you think…
Forum Thread: Dungeon Restaurant (by kitschpixel)
---
The Floating Square (Free)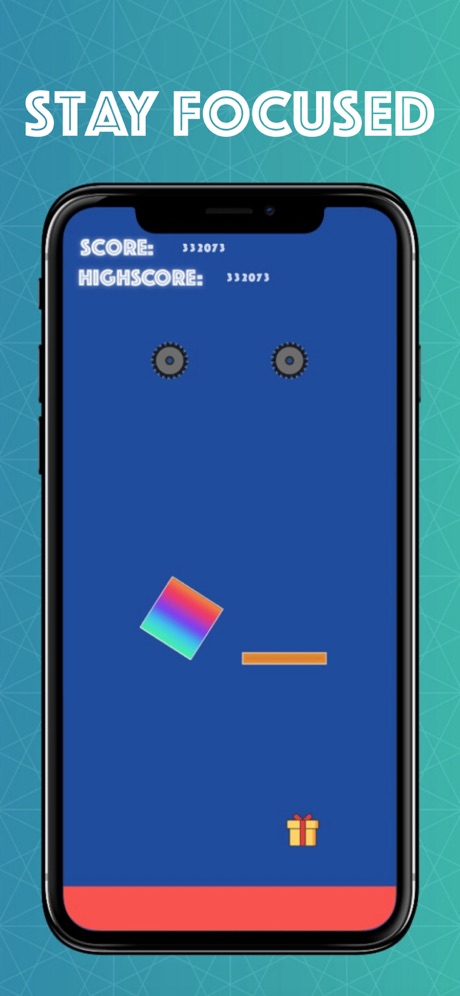 iTunes Description
Stay alive for as long as you can!
Your mission is to dodge everything that stands between you and surviving.
Touching the floor kills – Avoid touching the floor at all costs, or you will die.
Touching Obstacles kills – Every few seconds a new obstacle will appear, and your job is to avoid it. If you will fail to avoid the obstacles, and an obstacle will hit you – you will die.
Forum Thread: The Floating Square (by Erez Drutin)
---
Heal ($4.99)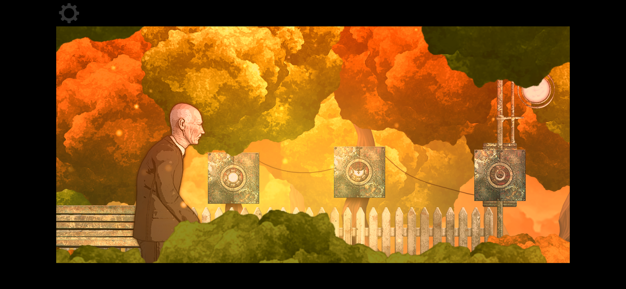 iTunes Description
Guide an old man through the dark and atmospheric world of Heal in this abstract 2D puzzle-adventure point-and-click game.

Heal is an experimental adventure game from the creator of DISTRAINT -series.

There are very little dialogue and text in Heal. Instead, the narrative is driven by a strong and obscure atmosphere.
Forum Thread: Heal (by Winterveil Studios Oy)
---
Just Survive: Arena (Free)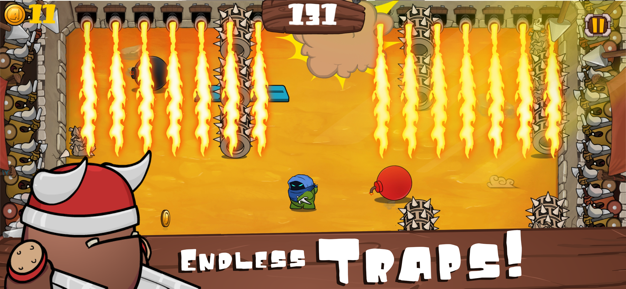 iTunes Description
Do you have what it takes to survive an endless onslaught of brutal and devastating obstacles in an arena of death? I didn't think so, nether does Collin… And even if we did, at least you don't have to endure the pain like he does…

Join Collin the Orc, and his friends to defy death by competing in a brutish arena, endlessly avoiding obstacles and surviving as long as possible. Prepare yourself by obtaining powerful items, and goodies which will help you last just that little bit longer.
Forum Thread: Just Survive: Arena (by Juicy Beetle Games)
---
King Rabbit (Free)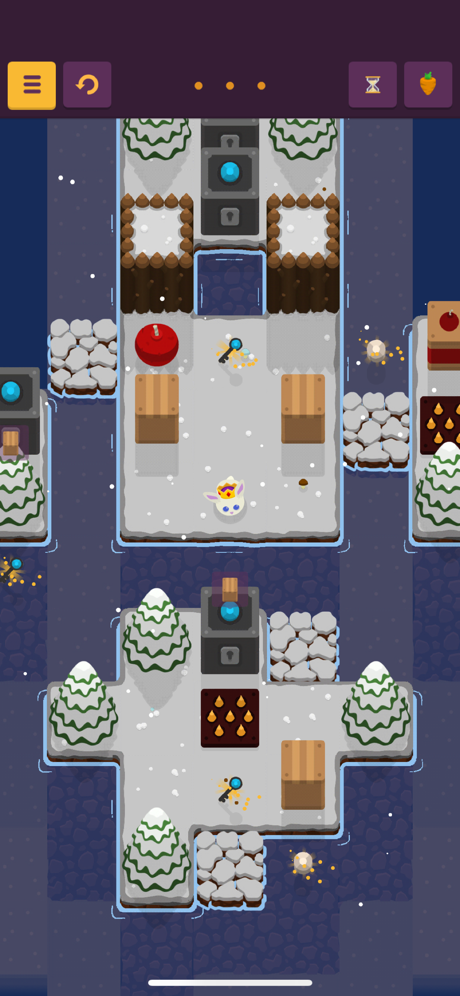 iTunes Description
Enrich your mind with this all-ages puzzle-sandbox. Push boxes to create bridges, break down walls with bombs, find keys to unlock crates, and navigate to the portal in each level. Beware of goats, snowmen, and skeletons. Once you learn the basics, create your own levels with the level builder. Share your creations with the world and build a following. Endless challenge, creativity, and adventure awaits!
Forum Thread: King Rabbit (by Raresloth)
---
kuso ($3.99)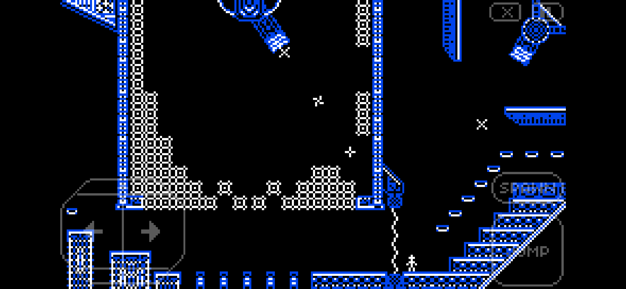 iTunes Description
kuso is a challenging yet fair platformer with a simple aesthetic. You have the ability to run, jump, and leave your own checkpoint. Make your way through acid, long jumps, disappearing platforms, bouncers, giant saws, and much more in this dreadful mechanical world. If you're looking for a game that'll challenge your platforming skills, something excellent to listen to, and a game to master, kuso is the game for you.
Forum Thread: kuso (by Fred Wood)
---
LOVE ($0.99)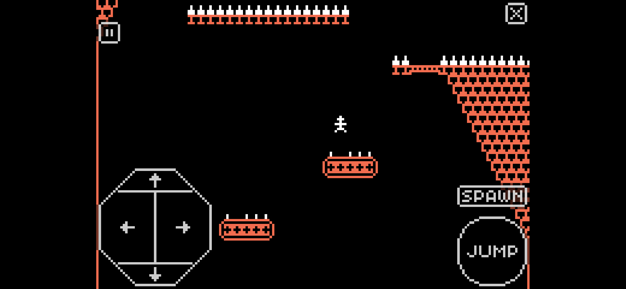 iTunes Description
LOVE is a short and addictively challenging platformer with a minimalist design. It has a custom respawn system, 16 levels, 12 track original soundtrack, competitive scoring, and multiple ways to play.
Forum Thread: LOVE (by Fred Wood)
---
Nature Matters ($1.99)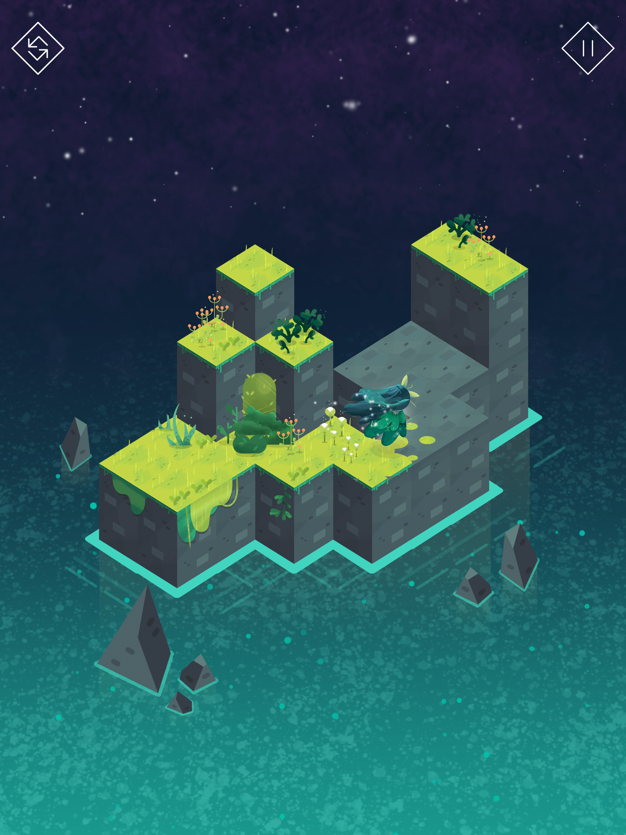 iTunes Description
In Nature Matters you take on a role of a little plant spirit.

Without protection, surrounded by a city that grows up from everywhere, one day she realizes that she is completely alone and won't be able to survive. The only solution is to find her caretaker – a little boy who has been caught up in a whirlwind of human weakness and convince him to take care of her again.
Forum Thread: Nature Matters (by Digital Melody Games)
---
Pat the Dog (Free)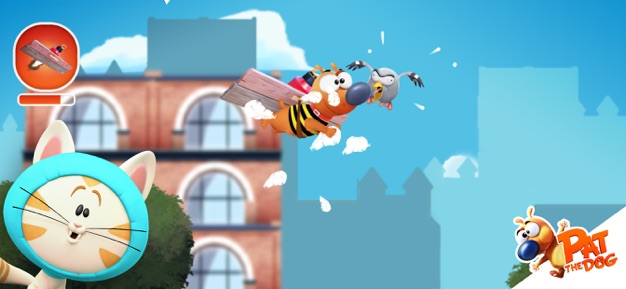 iTunes Description
Do you know Pat the Dog, the hilarious TV series based on Space Dog, a mobile game with 45 million players worldwide ?

Pat is now back in a new game !
Forum Thread: Pat the Dog (by Plug In Digital/Superprod Animation)
---
Pixel Push Football ($1.99)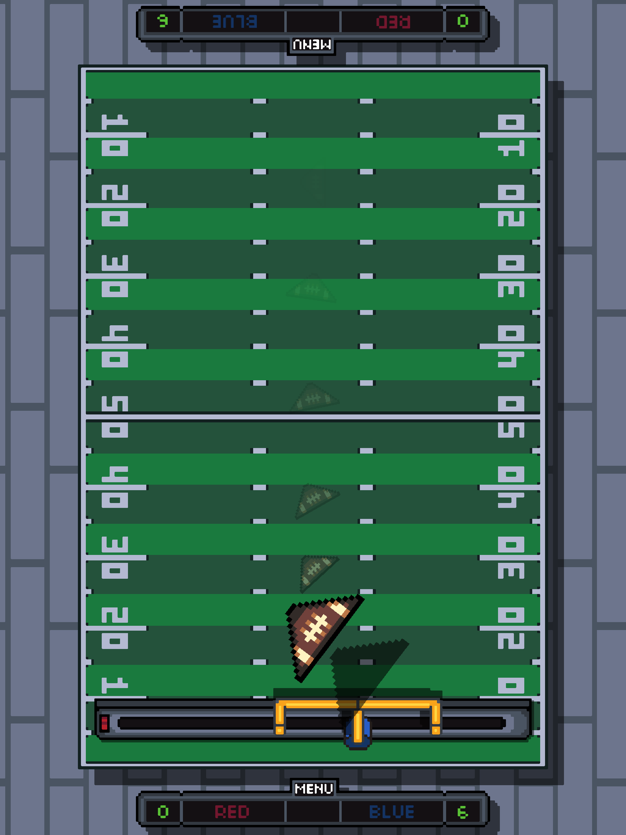 iTunes Description
Pixel Push Football is an arcade game with physics driven gameplay based on the rules of paper football.

■ Fast, physics-based action.
All movement is 100% controlled by a physics system meaning each shot is based on your skill and your skill alone. Super fast gameplay means average game length is less than 15 minutes. Touchbacks, Safeties, Touchdowns, Field Goals, Extra Points, 2 Point Conversions, it's all in the game.
Forum Thread: Pixel Push Football (by Brandon Thacker)
---
Pocket Mazes: Path Puzzles (Free)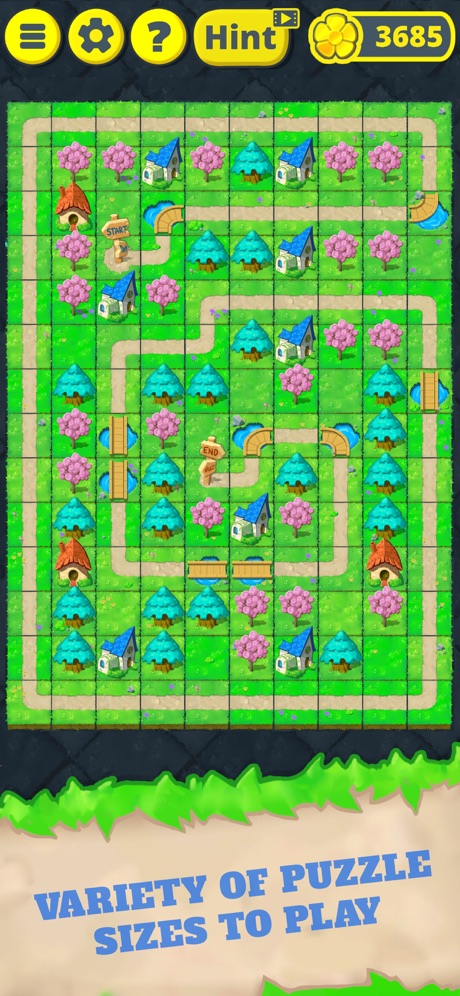 iTunes Description
Pocket Mazes: Path Puzzles is a new, cute twist on the maze genre. Build paths to solve mazes and spring beautiful trees to life in this hypercasual brainteaser. Take your time and work your way through labyrinths of varying sizes. For added challenge, search and collect all the secret, hidden flowers. Cute, 2D graphics and smooth, responsive touch controls – this simple and fun app is a must download!
Forum Thread: Pocket Mazes: Path Puzzles (by BombChomp)
---
Purify the Veil (Free)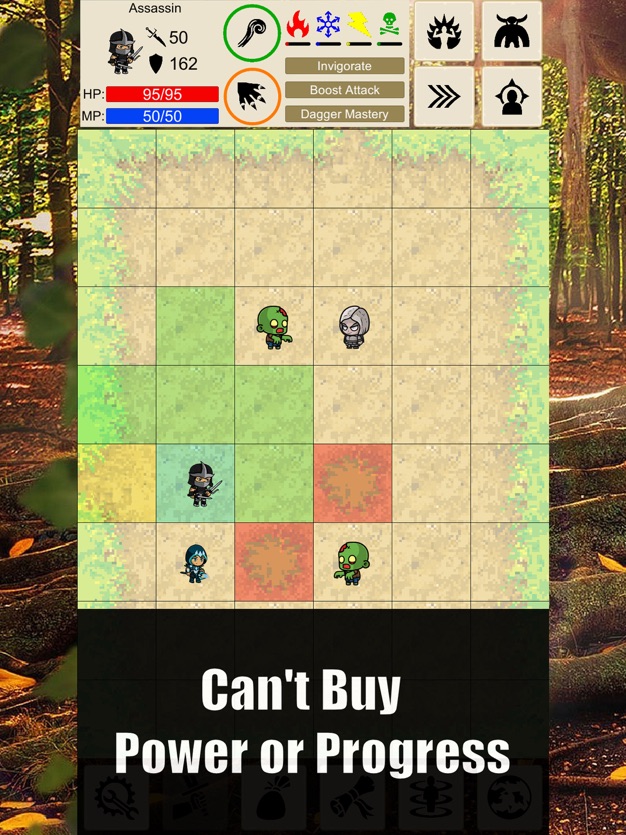 iTunes Description
What Type of Game is this?
– Tactical RPG
– Strategy RPG (SRPG)
– Turn Based Combat
– Dungeon Crawler
Forum Thread: Purify The Veil (by Justin Keyes)
---
Rocky Rampage: Wreck 'em Up (Free)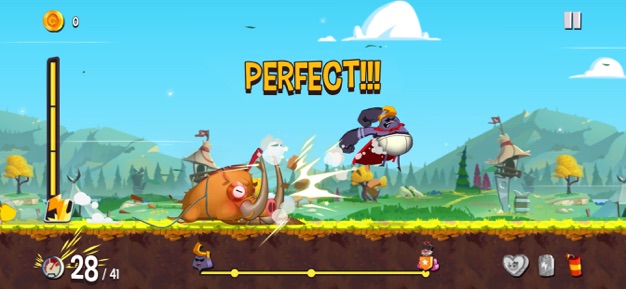 iTunes Description
Mr. Boulder is the "Fashionable" Champion of the Rock Kingdom. One day his collection of heroic Wonderpants got stolen by the jealous Empire of Scissor. Enraged, he storms to the castle of Her Sharpness Empress Clipper and relentlessly crushes swarms of soldiers to get his Wonderpants back.
Forum Thread: Rocky Rampage: Wreck 'em Up (by Joyseed Gametribe)
---
RotoShooter (Free)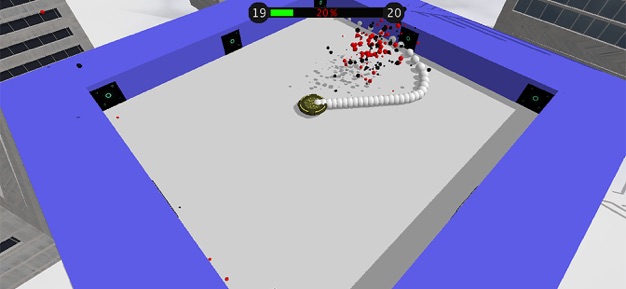 iTunes Description
If you like shooting games, you may want to consider this one. Swipe to rotate the shooting character in all directions to eliminate the coming spikes.

There's level a bar to track your progress until each level is complete. You can choose from different characters and unlock them with coins. Each character has a unique shooting capabilities.
Forum Thread: RotoShooter (by Itzo Games)
---
Sky High Golf (Free)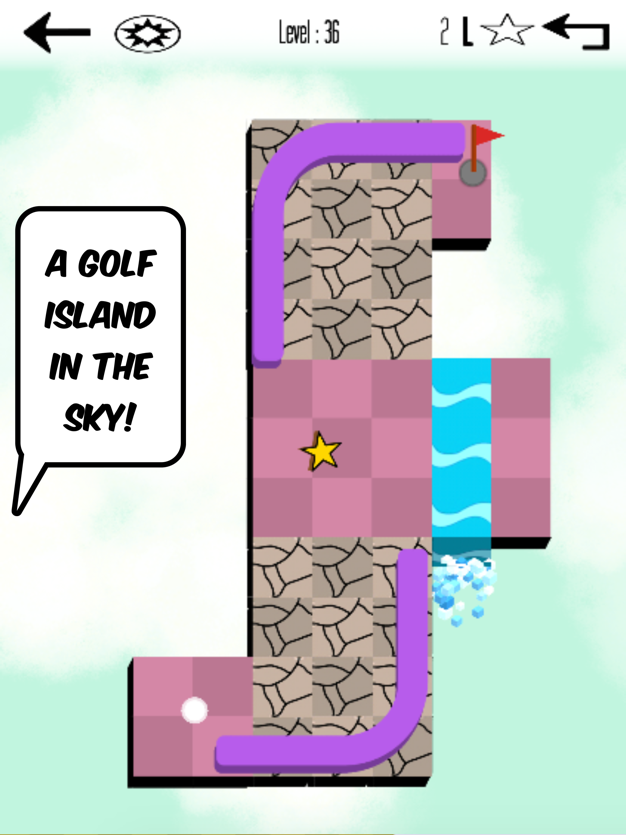 iTunes Description
Sky High Golf is mini golf but you are playing in the sky! Can you shoot for the clouds? Will you take your golf game to new heights? Play For Free today?

Playing mini golf in the sky adds new challenges to the game because you will need to keep the ball on the platform. Sure there are some walls to bounce off, but it is the areas between this you will need to be careful of. Don't Fall Off!
Forum Thread: Sky High Golf (by Radiobush)
---
Speed Builder (Free)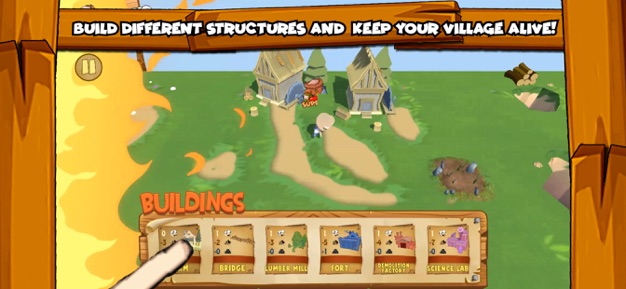 iTunes Description
Global warming is upon us! We were warned but did not listen, and now disasters strike with a vengeance!
Raging fires? Rising water levels? Earthquakes, storms and… zombies?!?!?!?!?!

Build to keep your town alive! Make sure your hungry villagers stay well supplied, and gather resources as you flee disaster!
Forum Thread: Speed Builder (by ConneD Games)
---
Stupid Zombies 4 (Free)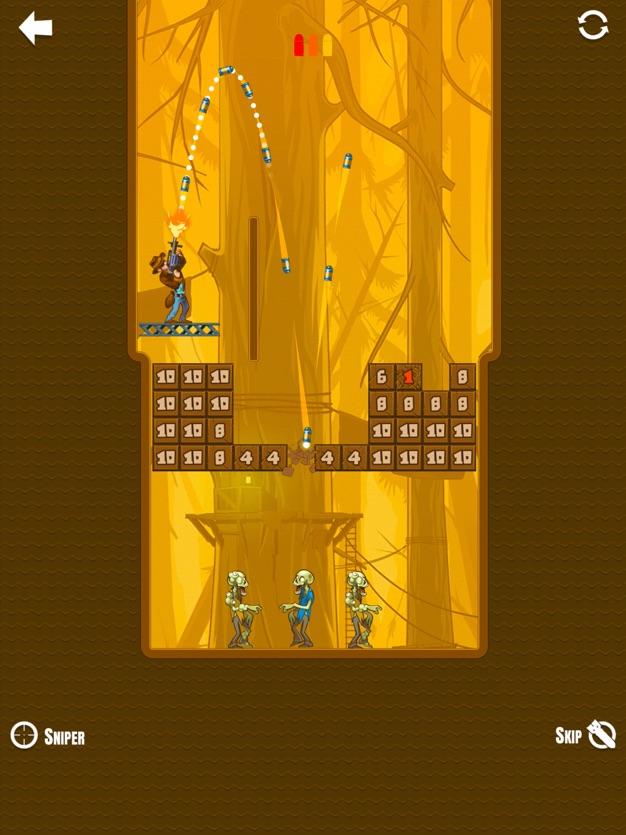 iTunes Description
The Stupid Zombies return in a 4th installment of the popular series. By now you should know the drill: Bounce bullets off walls and kill all the zombies in each level. Some setups are more obvious than others, but you can't knock the stupid out of the zombie without the occasional brainy puzzle.

A variety of missions will get you accustomed to different weapons. Collect coins in each level to unlock new heroes. If you feel extra fancy you can join the VIP mode to shoot groovy jackpot blocks for extra earnings and enjoy other goodies.

It's payback time!
Forum Thread: Stupid Zombies 4 (by GameResort)
---
Tiny Decks & Dungeons (Free)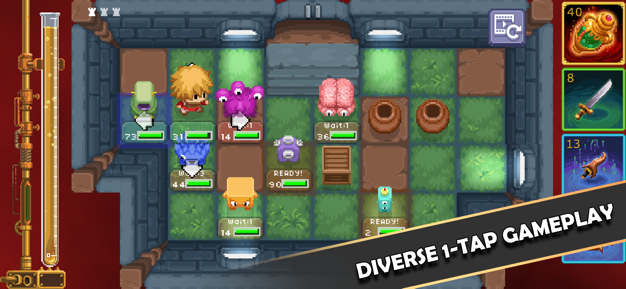 iTunes Description
Battle, Build and Explore! A tactical RPG with a new exciting gameplay style.

Dark Towers full of monsters are appearing across the land, a young hero rebels against his family and sets out to find the cause of this evil.
Forum Thread: Tiny Decks & Dungeons (by Springloaded)
---
Vanguard ZERO (Free)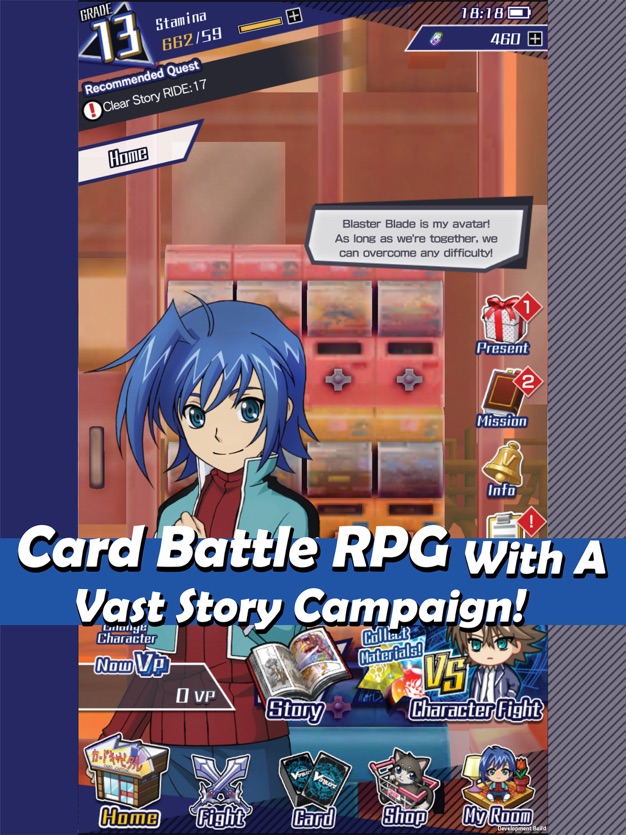 iTunes Description
The popular TCG "Cardfight!! Vanguard" debuts as a Card Battle RPG on mobile! Experience the new world of Vanguard with the mobile optimized "Vanguard ZERO Rules"!
Forum Thread: Vanguard ZERO (by Bushiroad International)
---
Vía (Free)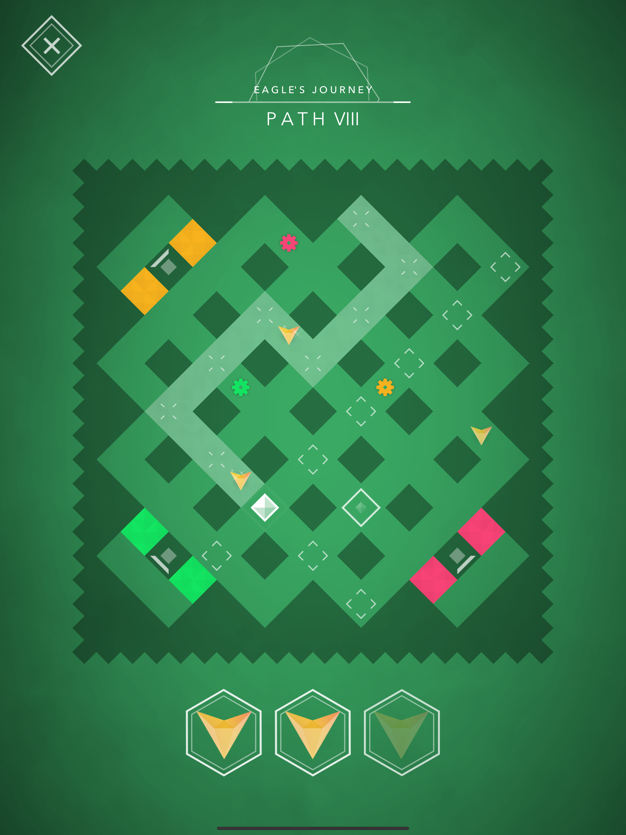 iTunes Description
Vía is a maze puzzle game where players have to find their way through complex and challenging paths. Moving across each path might sound simple, but more than one hurdle will get in the way.

Visually simple and engaging in its complexity, Vía will demand the best puzzle solving skills from anyone that ventures through its intricate paths.
Forum Thread: Vía (by Tortuga Xel)
---
Zombie Splat (Free)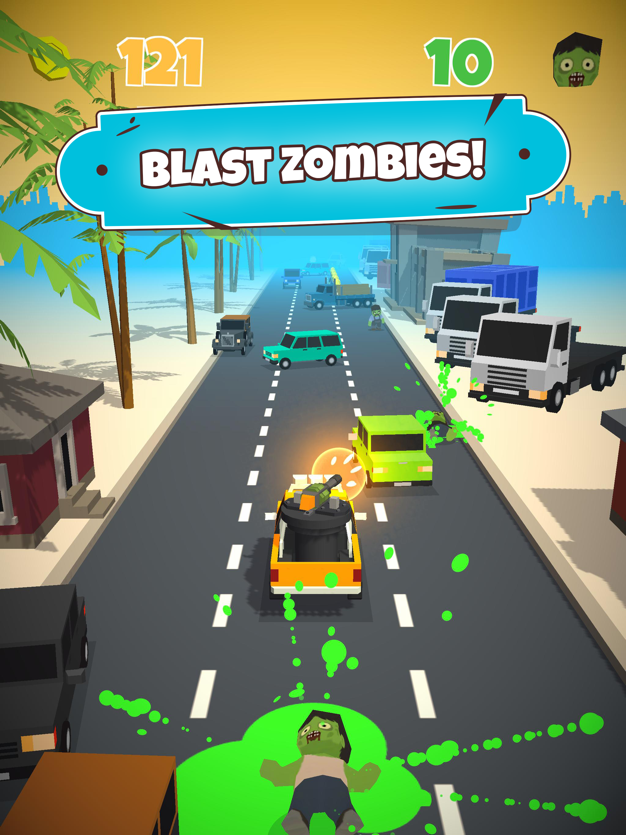 iTunes Description
Armed with 4 wheels and a cannon, drive through hordes of zombies and squash your way to freedom! Unlock new cars and complete stages to earn your position as the best zombie slayer on the highway!
Forum Thread: Zombie Splat (by Tom Leigh)
---
1/2 Halfway ($0.99)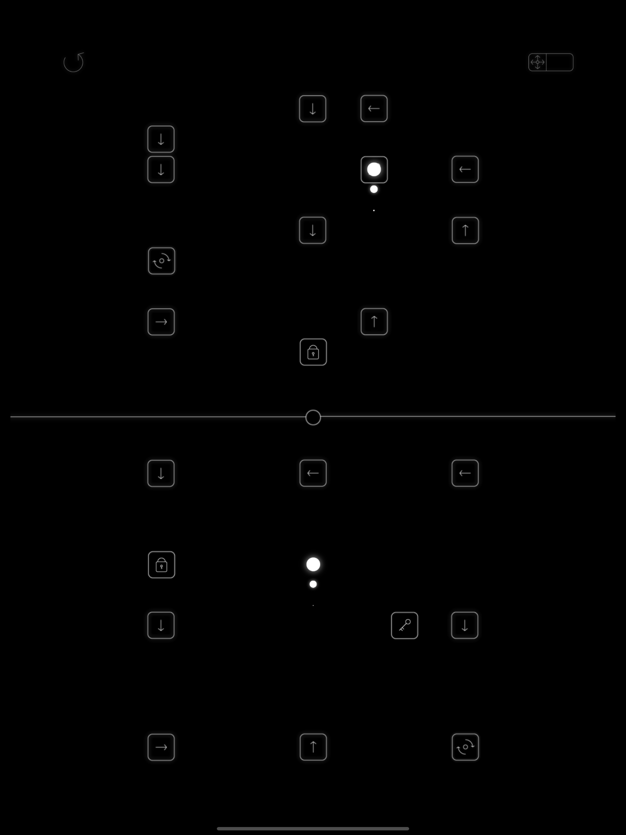 iTunes Description
In a world dominated by black and white, two elements are seeking a path to reunite and restore the harmony. Guide the light elements to destination and meet halfway using the help of the other objects strategically placed across the level and prove incredible puzzle solving skills by succeeding in mind bending situations.
Forum Thread: ½ Halfway (by Tepes Ovidiu)
---